Just witnessed your best live gig?.. send us a review!
JJ GREY & MOFRO/Marcus Bonfanti
Boom Boom Club, Sutton 14 May 2011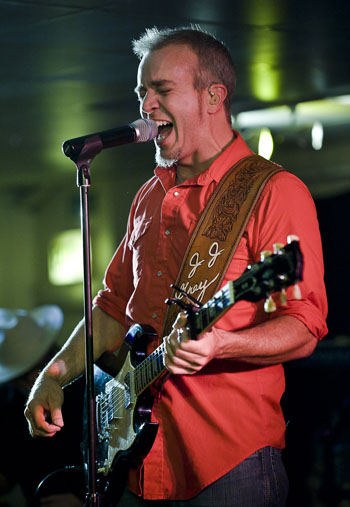 Attending a JJ Grey gig is a little bit like being at a revivalist meeting except that while the Florida wordsmith and white boy soul singer delivers all the passion and fervour you would expect, he does so without any trace of conceit. A Mofro show is like watching a conceptual notion taking on a physical entity as the facets of Florida fauna, wildlife, geography, culture, cuisine and outlook manifests itself beautifully in a series of grooves and musical ebbs and flows that provided a triumph of feel over structure.
This was an organic 'feel good' ecstasy party for blues and soul fans. All the traditional elements of rock, r&b, funk, blues and soul seeped from every pore of a band for whom the heartfelt outpouring of songs like 'Lochlooser' transposed the heart of soul from the 60's to 2011.
And standing centre stage in this rich musical canvas was the suitable colourfully attired yet unassuming wiry, smiling figure of JJ Grey who proved to be as adept on guitar and harp as he is a stunning white boy soul singer given to dominating a song with his earthy timbre and spinning colourful stories that enveloped the room with a collective feel good factor.
And as the set took shape, the band leant into a succession of mid tempo funky swampy numbers that smouldered with brooding intent and weighty lyrical import.
JJ is one part a soul drenched eco warrior - but without the clichés or bludgeoning excess - and another part a deep roots rocker for whom the subtle shifts of tone and pace bring the fullest expression to some heartfelt lyrics.
Then there is Mofro a band that glides and grooves its way through some wonderful musical twists and turns before unveiling outstanding mesmerising moments.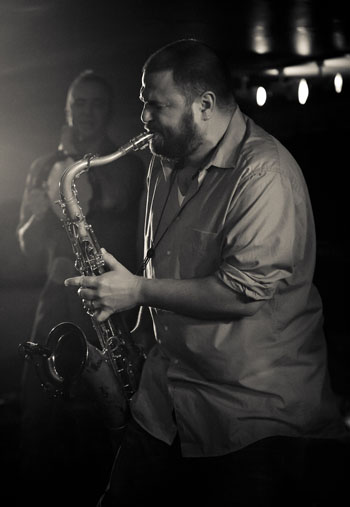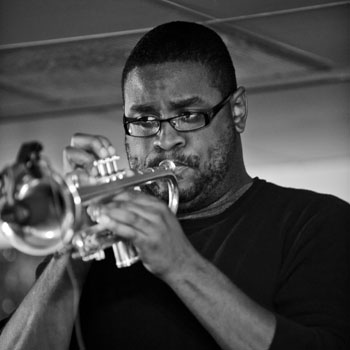 And when they finally stretched out on a James Brown style workout and gave full rein to a startling tenor sax solo from Art Edmaiston (the only one of the night) and its trumpet equivalent from Denis Marion, the crowd response was that of a mutual tension breaking expiation of breath. Driving Mofro forward from the rear was the ever smiling groove master, drummer Anthony Cole whose push and pull tempos shaped the songs beautifully as he locked in with the mellifluous bass of Todd Smallie.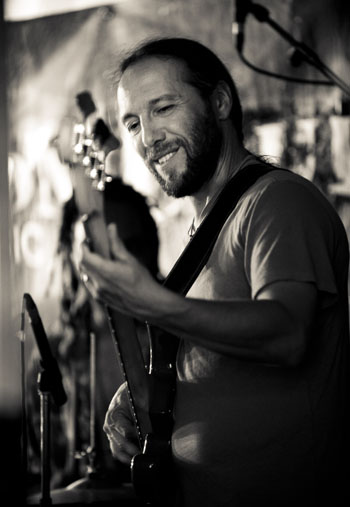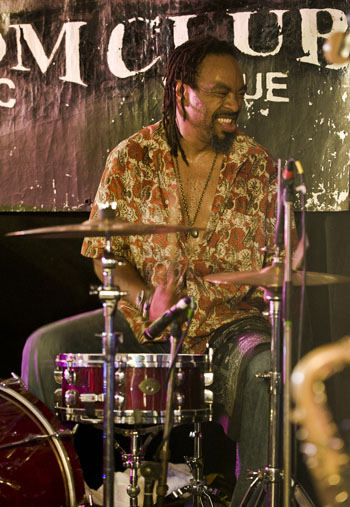 And while Mofro has the feel of a band with potential greatness, JJ contented himself with colouring his lyrics with a beautiful blend of soulful funky blues that flowed freely from his opening delicate guitar solo to the funky groove of 'WYLF' on which he and fellow guitarist Andrew Trube teased out their notes as if writing with a quill.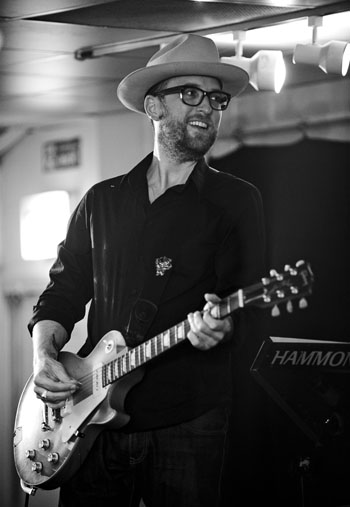 The band built up such a formidable dynamic that by the finish of the song an almost sheepish JJ announced 'My guitar was too loud'. And as if startled by the moment he started 'Beautiful World' in the wrong key, announcing 'I've got a low voice, but it isn't that low'. In typical understated style he launched into a song wracked full of emotion and sonorous horns.
And then almost unnoticed among the whoops and hollers from the crowd, the band slipped into a big riffed soul number - reminiscent of Sly Stoned meets The Temptations - that exploded into a broader musical vista.
JJ stayed close to his soul roots on 'A Woman', the closest the band got to a traditional soul ballad. He slightly altered his vocal attack on the quite magnificent 'Country Ghetto' embracing a Beefheart meet Wolf growl and stabbing the words with his index finger in a gesture that emphasised their poignant meaning; 'Starve to death before you live by a government handout, they call up poverty, life in a country ghetto'. 'Fireflies' slightly changed the focus of his lyrical concern, if not the passion with which they were delivered, as the melodic mix of soulful voice, harp and horns brought JJ to a special moment in which he bent a couple of notes on his harp.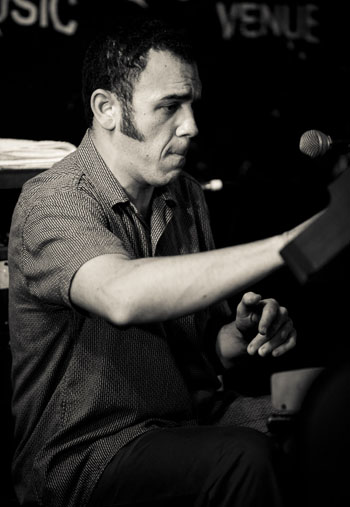 Time seemed to stand still momentarily until the spell was broken by the audience applause. Perhaps only a band as magical as this could then drag the audience over to the plaintive qualities of 'Lochloosa'.
If the world needs another protest song this might be the one, as JJ spat out some evocative lyrics that cleverly contrasted the micro eco environment of 'mosquitoes', 'rattlesnakes' and 'cane breaks' with the macro vacuity of 'golf courses', 'country clubs' and 'gated communities' on a slow burning anthem that built towards a climactic finish.

There was till time for the 'Hey Joe' influenced 'Hide & Seek' and best of all 'Sweetest Thing' a smoking groove which was transformed into a mighty sing-along by a crowd caught in the moment. The band cooked, the crowd roared them on and JJ's beaming smile was that of an artist who had just shared a few hours of his time with a room full of new converts.

Earlier the impressive Marcus Bonfanti combined a powerful baritone voice with strong songs deft playing and a bluesy undertow in a well received set that made light of the traditional early evening graveyard shift. He's definitely a talent on the up.

Review by Pete Feenstra
Photos by Adrian Gee
---
Interview 14 May 2011
---