Just witnessed your best live gig?.. send us a review!
THE HAMSTERS, The Assembly, Leamington
16 December 2011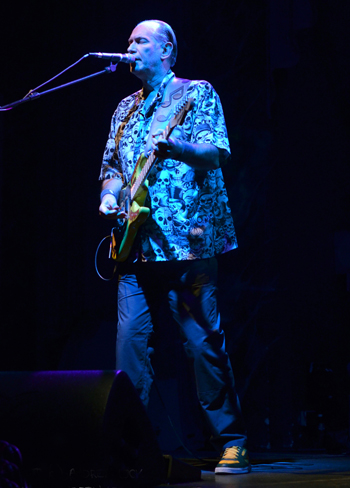 The last chapter in the story of one of the most endearing and entertaining blues/rock bands in the country is slowly coming to a close, The Hamsters are finally calling it a day after some 4500 shows but not before paying their second visit to The Leamington Assembly.
The three piece band are well known for swapping their sets around and for this gig it was split between Jimi Hendrix and ZZ Top numbers, performing all of these iconic artists greatest works as well as a few lesser known tunes.
The blues staple and live favourite of Mr Hendrix 'Killing Floor' got the evening started in explosive fashion and the Jimi and ZZ material was mixed all night, stand outs on the Hendrix side included classics 'All Along the Watchtower',' Voodoo Chile' and the laid back and beautiful 'Little Wing'.
Guitarist Slim as well as giving us his explosive Hendrix style axe work also showed his love and respect for the man with many stories relating to the numbers performed, and talking of axe work his all-out guitar frenzy during 'Star Spangled Banner' was a joy to behold.
The legacy of ZZ Top was also well represented with as expected a large selection from the bands mega album Eliminator including 'Legs', 'Gimme All you Lovin' and the rarer 'TV Dinners' while fans of ZZ Tops early years were treated to a double hit of 'Waitin' For The Bus' and 'Jesus Just Left Chicago' as well as out and out Texas blues classics 'Tush' and 'La Grange'.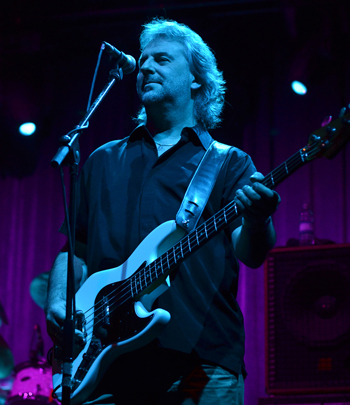 Slim was struggling with a nasty cold for this show and as well as apologising for his vocal performance (not that I noticed) he also told the crowd that he had needed an injection to get through the gig (they are not often referred to as the hardest working band in the country for nothing).
This performance included two prime examples of the bands showmanship, both took place during a roaring version of ZZ Tops 'Sharp Dressed Man' with firstly Slim and bass player Zsa Zsa both leaving the stage and with lit up instruments performing amongst the crowd.
Topping even this after their return to the stage the band swapped instruments around finishing the track with Slim on drums, Zsa Zsa on lead guitar and drummer Otis on bass, the number was performed faultlessly, only confirming the bands renowned professionalism.
Another fun addition to the set was Slim throwing in the occasional classic rock guitar riff now and again including 'Black Night', 'Stairway To Heaven' and 'Enter Sandman'.
Encore time and Slim announced from the stage that the band were too old to go all the way down to the dressing room and back to the stage so they just stayed put for a glorious 'Tube Snake Boogie' complete with plenty of crowd participation on the chorus.
A rocking gig by a band that will be sadly missed and who really add a smile to rock and roll, which after all should be fun.

Review and photos by Andrew Lock
---