Just witnessed your best live gig?.. send us a review!
DR FEELGOOD/NINE BELOW ZERO
The Assembly, Leamington 25 November 2011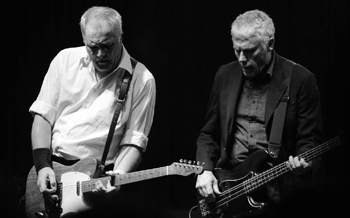 This was a magical night with something definitely in the air as Leamington Spa's very own musical son, lead guitarist extraordinaire Steve Walwyn performed at The Assembly for the first time with his band, blues icons Dr Feelgood.
First on stage another top rock/blues outfit Nine Below Zero who soon had the packed hall rocking, they are a four piece band hailing from London originally formed in 1977, and they opened their part of the evening with full on rocker 'Mechanic Man' while other highlights included 'Hootchie Cootchie Coo', 'Can I Get a Witness' and the blues / punk number they performed on TV's The Young Ones '11 plus 11'.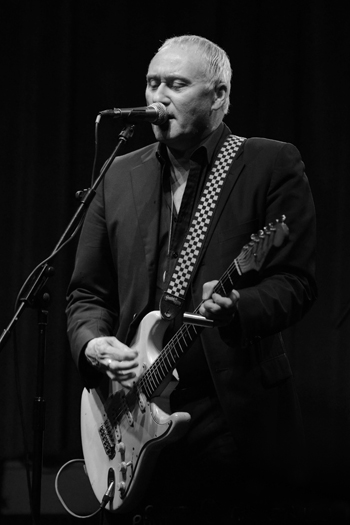 The band hit Quo like boogie with 'A Little Understanding' and then towards the end of an excellent set Steve Walwyn joined the band on stage for a couple of numbers including a pulsating 'Wooly Bully', the night was really heating up.
This was a kind of homecoming gig for Steve (even though he only lives about a mile from the venue!) as he is often out on tour in the UK and Europe with Dr Feelgood, he is so well liked by local music lovers and apart from being one of the best blues guitarists in the country you will not meet a nicer person in the music industry, always finds plenty of time to chat to the fans and when possible plays low key pub gigs in the area with local musicians.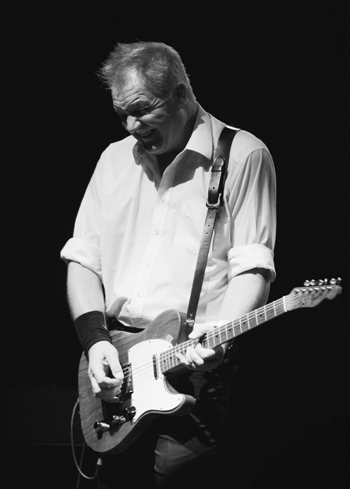 Dr Feelgood hit the stage firing on all cylinders from the word go and straight into my all time top Feelgood track 'She Does It Right', so much energy in this number and it set the scene for the whole performance, the band could not have chosen a better set list, full of the bands classic numbers and well chosen blues/rock standards.
Feelgood classics included 'Roxette', 'Baby Jane' a throbbing 'Back in the Night', the bands anthem 'Down At the Doctors' and of course the mega 1979 hit single 'Milk And Alcohol', while the standards included 'I Can Tell', a show stopping 'Route 66' and Steve's guitar showpiece at this show was his take on Muddy Water's 'Rollin' and Tumblin'.
Before his showpiece number Steve told the fabulous story about his stunning looking metal guitar which was made by a French fan and presented to him because his playing was such an inspiration to this guy, and his explosive axe work on this great old blues number showed why.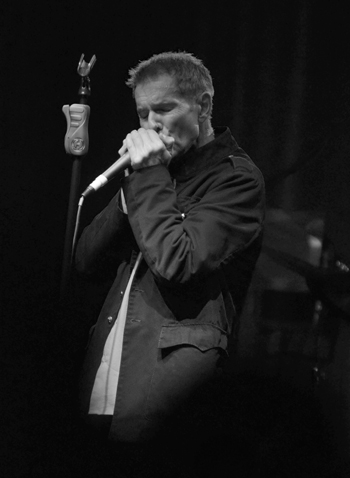 Tonight Feelgood were on fire, one of the tightest rhythm sections around in Kevin Morris on drums and Phil Mitchell on bass, superb lead vocalist / harmonica player Robert Kane giving his all, and Steve letting rip with solos and rocking rhythm guitar all set long.
The fantastic turnout for this gig really pleased Mr Walwyn and they played an enthusiastic part in the performance, chanting "Steve- O, Steve- O" between numbers and joining in on mass on many of the well known and loved classics.
As I mentioned earlier this was a special night and one of the few shows I have attended which really could not have been improved on, a fabulous opening band in Nine Below Zero, Feelgood playing a blinder, a perfect set list and a large audience all out for a really good time, also of course the added bonus of this being a show by one of our very own.
All too soon it was encore time, which was a cracker, a mix of the Larry Williams (in my opinion a very underrated rock and roll artist) classic 'Bony Maronie' and the equally classic Mexican rock and roll staple 'Tequila' to end a fantastic night in some style.



Review and photos by Andrew Lock
---