Just witnessed your best live gig?.. send us a review!
BETH HART, The Assembly, Leamington
24 November 2011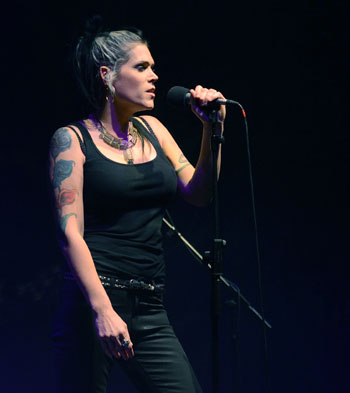 Support for this all seated show came from talented singer / songwriter Sam Brookes accompanying himself on acoustic guitar and performing a set of folk numbers at times with a rock edge and exceptional guitar picking, highlights of his very well received set an emotional 'In Weeks' and a high tempo number titled 'The Design', a confident solid set.
American songstress Beth Hart is without doubt one of the finest vocalists I have seen tread The Assembly boards, this was an outstanding performance full of power and emotion, her voice and range has to be heard to be believed, she has a fabulous rock and roll look and along with her band of top musicians she gave the audience a night to remember.
The first thing Beth said on taking the stage was to apologise for her late arrival (not that it seemed overly late) and her rapport with the audience was obvious from that moment, she opened her set alone on keyboards with her heartfelt tribute to her Mother 'Mama', after which her band took to the stage for a rocking 'Delicious Surprise', the rest of the set was a mixture of Beth on keyboards/vocals on some numbers and upfront rocking a storm with the band on others.
I love the 'Don't Explain' album she recently released with her performing alongside the extraordinary blues guitarist Joe Bonamassa, and her voice suits the blues perfectly, thankfully she showcased several of the gems from that release in the set the guitar parts played with aplomb by Jon Nichols.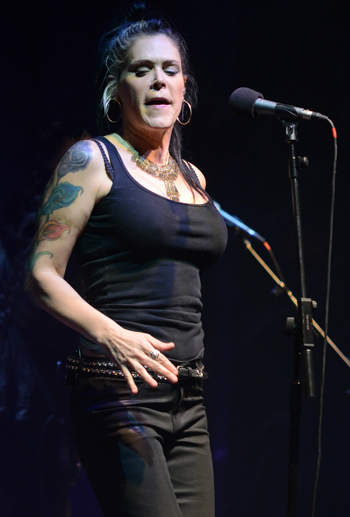 Numbers performed from this album included the funky blues of 'Well Well', a beautiful rendition of the albums first single 'I'll Take Care Of You', complete with it's magnificently laid back blues guitar and with it's quirky time signatures the gospel blues of 'Chocolate Jesus'.
Away from the recent blues collaboration the set included a powerful 'Waterfalls', the emotional 'Skin' written for Beth's sister, and an exceptional vocal performance on 'Leave The Light On', the encores included the humorous 'Ugliest House On the Block' (with the story behind the lyrics) and a stunning 'My California' the title track from her 2010 album.
Really impressed with my first Beth Hart gig, the blues numbers were amazing and the whole set rocked, even her slower numbers rocked, looking at the audience response I was not the only one impressed.


Review and photos by Andrew Lock
Gig review (London)
---