Just witnessed your best live gig?.. send us a review!
UFO The Assembly, Leamington Spa 28 April 2010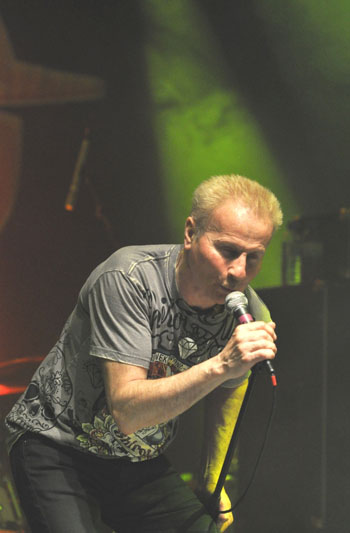 One of the biggest British rock bands of all time UFO touched down in Leamington as part of their tour in support of their current album The Visitor.
Support band Voodoo Six got the night off to a rocking start with a set full of powerful riff laden rock reminiscent of bands such as The Almighty and received a great reception.
Lights out(!), mini search-lights circling the stage and the Sensational Alex Harvey Band track Faith Healer intro tape heralded the arrival on stage of the headliners starting their set with a rousing Let it Roll.
The show consisted heavily of tracks from the 1979 Strangers in the Night highly acclaimed as one of the greatest live albums of all time.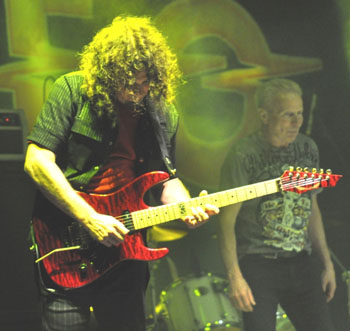 The aforementioned album is really a live best of and includes classic after classic many of which performed at this show including the rock anthem Only You Can Rock Me, the 100 miles an hour Lights Out, Too Hot To Handle and Doctor Doctor - one of the greatest rock tracks ever recorded.
They played several tracks from the new album The Visitor including a superb Stop Breaking Down.
Encores started with a snippet of The Doors Riders on the Storm before an extended Rock Bottom and to close the show another classic Shoot Shoot.
Vocalist Phil Mogg, powerful voice still intact also had plenty of quality rock and roll tales to tell including one about UFO posters being replaced by Blondie posters at a Chrysalis office.
The rest of the band rocked a storm including plenty of scorching guitar solos by Vinnie Moore and rock solid drumming by Andy Parker.
A set full of crowd pleasers and I hope very much they visit the venue again.



Review and photos by Andrew Lock
---