Just witnessed your best live gig?.. send us a review!
OLI BROWN, Joanne Shaw Taylor, Virgil and the Accelerators
The Assembly, Leamington Spa 12 May 2010


It was a case of all the three's at The Leamington Assembly on Wed 12th May with a fantastic blues showcase, featuring three young, all on the rise, blues artists and as you have guessed all three of the classic three piece variety.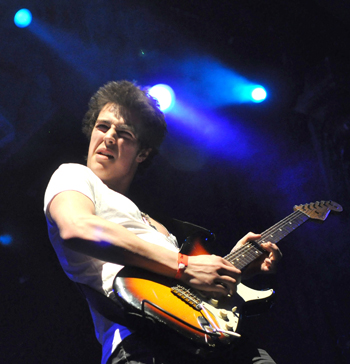 First up and all under 20 years of age (drummer only 16), Virgil and the Accelerators who powered through their short set which included original rocker No Turning Back and a superb version of the Stevie Ray Vaughan classic Couldn't Stand the weather.
Next up the sensational Joanne Shaw Taylor with a selection of numbers from one of the best British blues albums of recent years White Sugar.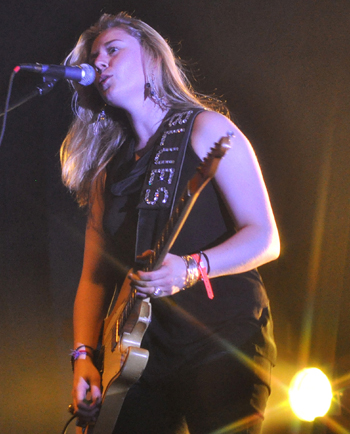 Starting with the instrumental title track from the album, she played her usual high energy blues set including the scorching duo of Going Home and Bones and she slowed things down with the stylish blues ballad Blackest Day.
She has a rich husky voice and plays a mean lead guitar really looking forward to her second album, if half as good as her debut it cannot come soon enough.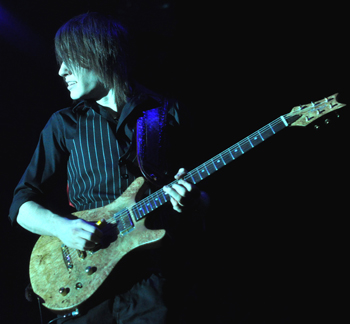 This is the second time I have seen tonight's headliner Oli Brown the first being the superb Blues Assembly at this venue last year (which also featured Joanne) and if anything he was even better at this show.
He seemed more confident, played the crowd to perfection and with his second album Heads I Win Tails You Lose had more material to choose from.
His set began with the high tempo opening track from the new album Evil Soul a track in the vein of Elvis Presley's My Baby Left Me and kept the pace going with a rocking Makes Me Wonder.
Oli played a good selection from latest release including the slow burning Speechless and his take on the old standard Fever performed in speeded up blues rock style.
He also visited his 2008 album Open Road with crowd favourite Stone Cold (Roxanne) and another of his inspired cover versions Black Betty.
A fantastic evening of blues music by three rising stars of the genre.
Review and photos by Andrew Lock
---