NIC POTTER Reissues Voiceprint (2010)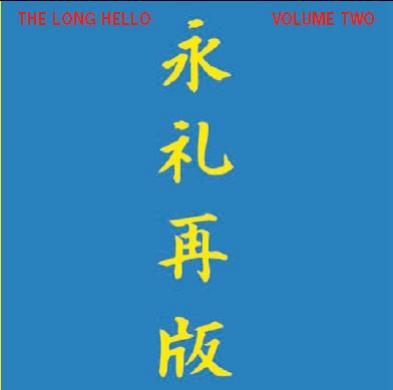 Nic Potter is the original bass player with seventies progsters Van Der Graaf Generator although he'd only recorded two albums with them before leaving in 1970. (He later rejoined them for two more albums in 1977/8). His first venture into solo-dom was 'The Long Hello', originally a limited mail-order only affair in 1974.
The Long Hello Volume Two (VP479CD) dating from 1980 is not as distinctive as that first release and is decidedly electro and experimental in places. In truth probably half the album is listenable and the deployment of a drum machine is risible given the presence of VDDG colleague Guy Evans. ***
Self Contained (VP480CD) from 1987 is just that, almost exclusively Potter on keyboards. This is orchestral in concept and has that lightness of touch found in some of Tull's best orchestration. If there is one criticism, again it's the programmed nature, especially the drums, but the actual pieces cannot be faulted. They are never challenging or threatening just a pleasant listen whose musicality lifts them above muzak. ***½
1997's Dreamworld (VP482CD) further demonstrates Potter's instrumental talents and ear for melody. 'Icarus' benefits from Snowy White's guitar work and Nick Magnus' additional keys and has the same infectious vibe as Peter White's jazz fusion classic 'Boulevard'. Elsewhere some of the tracks would easily fit that much-abused term 'new age' or library music much like his Voiceprint label-mate Anthony Phillips. ****
If you like some of Geoff Downes (Asia) solo works in the 1980s (also available via Voiceprint) you should like this and Potter's other offerings.
Two eighties albums Mountain Music (1984) and Sketches In Sound (1986) are put on one CD (VP483CD) and feature Huw Lloyd Langton, (guitar on 'Paradise Journey' and 'Night Falls Over Europe') and one-time Vibrator, John Ellis on guitar ('The Forest'). 'Mountain Music' is perhaps the most filmic in nature, and it's almost as if you need some visuals for fullest enjoyment. 'Sketches In Sound' is more immediately accessible, but if only for the echoes of Ultravox pop-synth. ***
New Europe - Rainbow Colours (VP484CD) dates from 1991-2 and is more of a team effort and does sound all the better for it. There is only so much a man can do on keyboards alone and the use of his familiar cohorts adds welcome colour and texture.
'Flowing River' sees the return of Snowy White adding his bluesy guitar touches to a world-flavoured groove whilst the 47 minute title track welcomes back Dave Jackson on flute and saxes. John Ellis features on 'Saturday Night In Piraeus' and Power Of The Orient'. ***½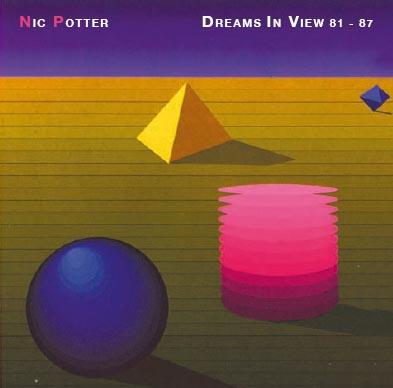 For non-Potter converts, the compilation Dreams In View 81-87 (VP481CD) is probably the best entrée and brings together tracks that appear on four albums (Long Hello Volume II, Mountain Music, Sketches In Sound, Self Contained). ****
The last CD in this batch of reissues is a curio, The Blue Zone Party Live at the Dome, London (VP488CD) recorded in May 1991 and originally on limited cassette tape release. The recording quality is average but it does capture a bunch of friends having a good blow and therefore will be of special interest to the converted. The set is enhanced by Stuart Gordon's violin which at times brings to mind a less heavy King Crimson c.1973. ***
Lovers of VDGG will welcome these Voiceprint releases and also the fact that frequent collaborators are Guy Evans (drums) and Dave Jackson (sax, flute). Unfortunately, the annotation with each reissue is very poor with scant recording details and little or no enlightenment from Potter himself. The only enhancement, apart from the evident remastering, is Potter's own artwork on each disc and cover spine. This has to be a real minus to what is an important and laudable enterprise in raising his profile outside the VDGG cognescente.
Review by David Randall
---
| | |
| --- | --- |
| | Print this page in printer-friendly format |
| | Tell a friend about this page |