Just witnessed your best live gig?.. send us a review!
MARILLION
The Assembly, Leamington 23 July 2010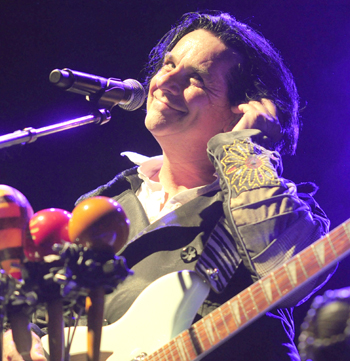 This was a warm up show for Marillion's headline set on the Prog stage of The High Voltage festival in London's Victoria Park and with tickets only on sale through the bands web-site www.marillion.com The Assembly was full of the bands faithful fans from all over the country and probably further afield.
The set list for the festival has been very well put together and full of classic Marillion live favourites from nine different albums with a great mixture of shorter rockier numbers and (will be the prog stage after all!) epic pieces even throwing in one Fish era classic, a set to please everyone.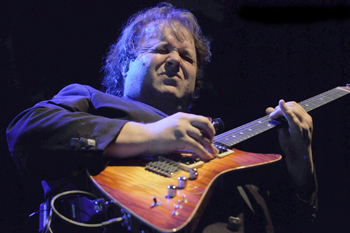 The show of course was sold out and the atmosphere was electric way before the band hit the stage with the powerful opening track from Marbles The Invisible Man, always an intense emotional number and a superb set opener .Change of pace next firstly with the rocking crowd favourite Cover My Eyes complete with crowd sing-a-longs and an invasion of large orange pumpkin balloons and secondly back to the early pre Hogarth days for a magnificent Slainte Mhath.
The classics kept on coming and next up from the stand out album Afraid of sunlight King such a strong track it has often been chosen as a set closer in the past, this was followed by what is really Steve Hogarth's biography (well up to 1997) the complex This Strange Engine full of different sections and tempo changes, an absolute classic.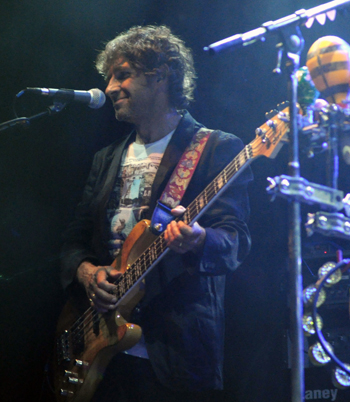 They finished the main set with three all time stunning pieces of music the emotion packed Afraid of Sunlight, the breath taking The Great Escape from the masterpiece that is Brave and features for me one of Steve Rothery's best ever solos during the Fallin' from the Moon section and the main set concluded with what is now the usual Marillion set closer the colossal Neverland.
First encore of the evening from the Holidays in Eden release the trilogy that closes that album This Town,The Rakes Progress and 100 Nights, this lengthy encore could easily have been the end of the evening but they returned with The Other Half from the Somewhere Else album, Three Minute Boy from Radiation and to close the night in style the title track of the latest studio album Happiness is the Road.
The show as always with this band was musically a joy to the ears, vocalist Steve Hogarth had his usual fun with the audience, this was a very special evening and as the band left the stage to the crowd still singing the chorus of the closing number I must admit to feeling proud that they chose my home town for the show.
Review and photos by Andrew Lock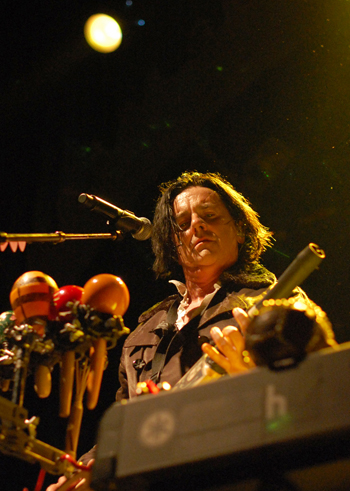 ---