Just witnessed your best live gig?.. send us a review!
FISH, Cox's Yard, Stratford-upon-Avon
15 August 2010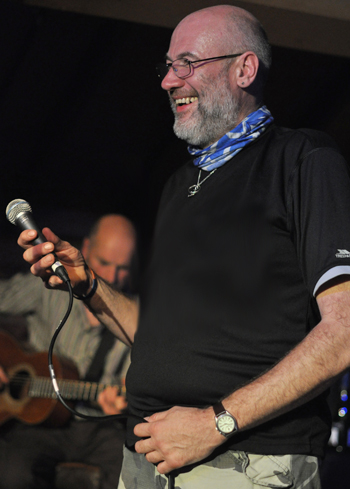 This was a very intimate up close and personal gig by Fish the ex Marillion lead singer and successful solo artist at Stratford-Upon-Avon's premier live music venue Cox's Yard, down by the river in this scenic Warwickshire town.
He took to the stage unaccompanied shortly before 9.00pm and sang Chocolate Frogs from the epic Plague of Ghosts from the Raingods with Zippos album, and it was obvious from the start his voice was in magnificent form.

His small band for the night, his fabulous regular guitarist Frank Usher and the superb keyboard player Foss Patterson then walked on and joined the big man to give a sold out crowd a cracking selection of stripped down and sometimes reworked versions of tracks from his lengthy solo career and classic early Marillion numbers.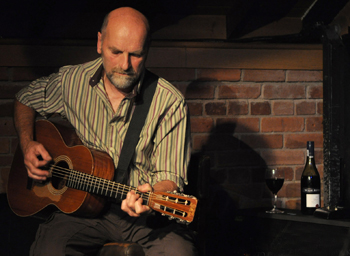 The highlights from his solo output included State of Mind, a stirring Vigil, the powerful Family Business, a beautifully performed Just Good Friends and right up to date with Zoe 25 from his latest studio album 13th Star.
One of my personal highlights among many and in my opinion the most beautiful example of Fish's writing, which I admit often brings a tear to my eye ( big girl ! ) A Gentleman's Excuse Me.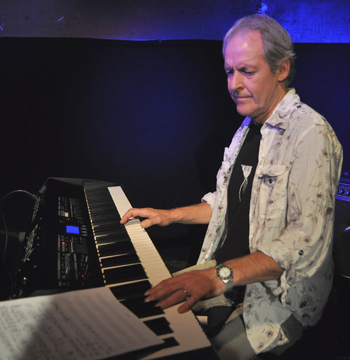 To the delight of the audience he made several visits to his Marillion years a rocking Slainte Mhath, Sugar Mice, the hit singles from the Misplaced Childhood album Kayleigh and Lavender also he threw in a real surprise, with an inspired reworking of Fugazi.
Fish and his small band were obviously enjoying the gig, the audience had plenty of opportunities to sing-a-long, plenty of funny stories from Fish between the tracks as usual and most importantly his voice was excellent, as was his band.
I managed a few words with the man himself after the show and have never found him as relaxed and happy which was great to see, also had a few words with a very happy Frank Usher.
A fantastic night and he threatened to visit this part of the country soon, lets hope so.

Review and photos by Andrew Lock
---