Just witnessed your best live gig?.. send us a review!
25 YARD SCREAMER
Progeny 3, The Assembly, Leamington Spa
May 9 2010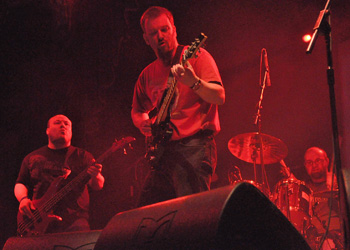 The Welsh three piece band 25 Yard Screamer were without doubt the heaviest band of the Progeny 3 festival which this year was held at The Assembly in Leamington Spa.
While the band's sound is progressive and complex there are many moments of heavy, even thrash metal easily recognizable and I definitely noticed a little Metallica in the mix.
Talking to one of the band after their set they admitted being a fan of death metal music which may explain some of the heavier moments.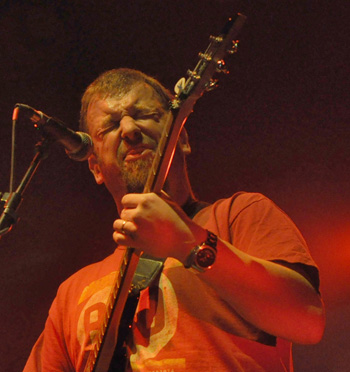 Their short set which started the Sunday of the festival, both opened and closed with segments from the band's epic track Cassandra from the album of the same name, full of rocking riffs and tempo changes. Other highlights of their set included two tracks which I believe are due for inclusion on the band's next album, the powerful rock instrumental Whorus and Me and Jeremiah another epic complex piece.
Another standout track for me was the slightly slower paced but powerful Recovery from the 'Approaching From an Oblique Angle' album.
25 Yard Screamer consisting of Nick James (guitar/vocals), Matt Clarke (bass) and Donal Owen (drums) were for me one of the festival highlights, a powerful three piece band who really put the rock into this prog rock event.

Review and photos by Andrew Lock