Just witnessed your best live gig?.. send us a review!
MARILLION WEEKEND Port Zelande Netherlands
20-23 March 2009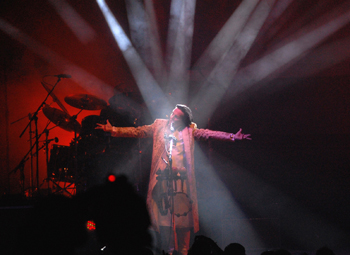 The main event of Friday the first night of the convention was a track by track run through of the album Seasons End on its 20th anniversary. This included stunning versions of Easter, Uninvited Guest, the title track, and the rocking guilty pleasure that is Hooks in You.
The remainder of the opening day's set included B sides from the Seasons End singles The Bell And The Sea and The Release. To close it was bang up to date with a few numbers from the latest album Happiness Is The Road, ending with the title track accompanied by 3000 extra singers on backing vocals.
The second night turned out to be possibly the best set I have seen the band play, the theme involved playing a song written in every year of Steve Hogarth's time with the band starting at 2008 working backwards.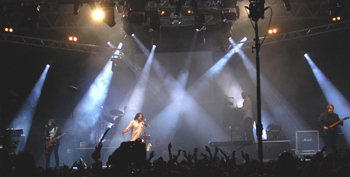 The performance contained classic after classic and if I counted correctly, a staggering 21 tracks. Far too many to mention individually but for me the standouts included, Out Of This World (complete with Donald Campbell video footage), When I Meet God, Genie, State Of Mind and the rarely played No One Can.
At Marillion conventions the band usually treat us to a few Fish era tracks, and tonight to the crowds obvious delight, they ended the set with Slainte Mhath and the manic Garden Party.
Last night of the weekend and the theme was the epics with the band performing a collection of their longer songs, so no 21 tracks tonight but stunning performances from start to finish.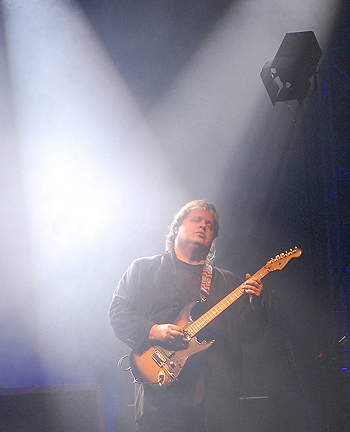 They started with A Few Words For The Dead from the Radiation album and amongst the longer treasures we heard were Ocean Cloud, This Strange Engine, This is The 21st Century and the This Town trilogy.
As with the Saturday night we also travelled way back in to the bands history, this time to the Misplaced Childhood album for Kayleigh, Lavender and Heart of Lothian.
The closing number for the whole weekend was the magnificent Neverland bringing a great weekend to a close.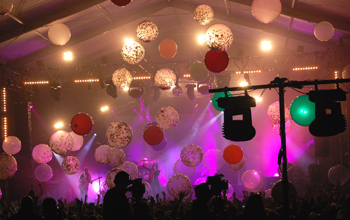 WEEKEND OVERVIEW The Center Parcs venue was superb, it is situated next to a harbour and beaches and the specially constructed venue ideal, with impressive stage lighting and excellent sound.
During the weekend there were several support artists and I particularly enjoyed The Reasoning, The Wishing Tree and Anne-Marie Helder plus the usual Marillion question and answer session was as much fun as ever.
A great weekend shared with great people, watching a great band. Andrew Lock

Review and photos by Andrew Lock
---
| | |
| --- | --- |
| | Print this page in printer-friendly format |
| | Tell a friend about this page |