MAGGIE REILLY Reissues/Looking Back, Moving Forward (2008/9)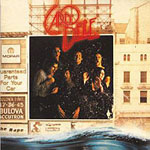 Maggie Reilly came to our attention in 1976 with the cult Scottish funk-rockers Cado Belle and their self-titled debut album (Mirror Image MIVP005CD). This reissue suffers from poor mastering (indeed it has been mastered from vinyl). However, although a little bit of its time, the radio hit "Stones Throw From Nowhere" is here in all its glory and not even audio artefacts can mask one gem of a song.
The band included guitarist Alan Darby who went on to become a top session player (more recently in the musical 'We Will Rock You') and marked the start of Maggie's enduring collaboration with keyboard player Stuart Mackillop. ****
In the eighties Maggie was invited to join Mike Oldfield's touring band and cut several albums and two major hits in 'Moonlight Shadow' and 'Family Man'. After that she worked for a German producer making dance tracks.
It was not until 1992 that Maggie broke free of Euro-dance pop (although she had several club hits) and Echoes (Mirror Image MIVP001CD) is the first solo album. It includes the hit 'Everytime We Touch' (a bonus version clocks in at seven minutes) and can best be described as transitional, the arrangements still placing Maggie firmly in MOR album territory.
There's a feeling that some of the songs could go either way, though. 'Tears In The Rain' for instance could be cranked up a notch and become a hard rock anthem. But on balance there's too much synthesised pop on offer here. ***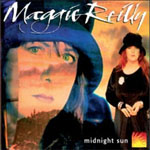 1993's Midnight Sun (Mirror Image MIVP002CD) contains stronger material all round, and back-up from Tim Renwick (Pink Floyd live band) on guitars. The production has a gloss that recalls prime-time Heart on 'So Much More' whilst 'Oh My Heart' has shades of 'I Want To Know What Love Is'.
Indeed the arrangements are a little bit too safe and predictable for these ears and only 'Silver On The Tree/Angel Tears' dares to be different whilst 'All My Heart Can Hold' has the much needed urgency that hallmarks a killer track. The attractive ballad 'Wind On The Water' rounds off an excellent album. ****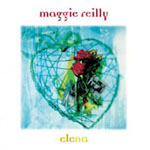 Elena (MIVP003CD) was the first of three albums for EMI and Maggie's favourite. She's still in MOR territory but there's a feeling that there is something more individual trying to break out.
The arrangement of 'Walk On By' (by session heavyweight Peter John Vettesse) is breathtaking, the more so as she did the vocals in one take. There's a reworking of the Mike Oldfield track 'To France' and 'Listen To Your Heart' and 'In the Heat Of The Night' are both radio-friendly whilst not being too lightweight. The ballads 'You Brightened Up The Darkness' and 'Brought Up To Believe' are enhanced by strings. All I can say is: whatever happened to Betsy Cook?
The album is rounded off with the exquisite piano/vocal duet 'As Darkness Falls' but the three bonus dance remixes should be quietly - if respectfully - ignored. ****½
Perhaps thankfully, there are no dance mix bonuses on 2000's Starcrossed (MIVP004CD) which offered more of the same top notch playing and material, with several tracks co-written with Charlie 'Pilot of the Airwaves' Dore.
Maggie's songwriting skills were honed as she observed Dore at first hand and the excellent 'Adelena' features Chris Rea on slide guitar. 'When It's Over', 'Talking To Myself', 'Changes' and 'Memories' are other standouts. One can't help thinking that the songs would all benefit from being beefed up in the production department but that's probably me wanting Maggie to be a rock chick. ***½
2007's Rowan (Red Berry Records RB001) is the album we all thought Maggie could make. It's is a lovely album of original and traditional tunes, beautifully recorded. The song 'Miss You' isn't folky but reminds me of another classic, Judie Tzuke's 'Stay With Me Till Dawn'.
There is an understandable and sometimes indefinable Celtic element in her solo works and on this album she's given free rein. Anyone who likes contemporary Celtic (and I'm talking Iona here, and maybe Clannad's Maire Brennan) would do well to investigate. ****½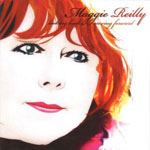 Looking Back Moving Forward (Red Berry Records RBR0006) brings Maggie's story up to date, a collection of re-recordings that pick out key songs from her career. They all come out fresh and relevant.
It's sometimes a difficult undertaking for an artist to revisit back catalogue for often the results add little to the originals. It is a credit to the musicianship and the arrangements here that all these songs get a new lease of life. Indeed, this CD is an excellent first step to exploring Maggie Reilly's music. ****½
The reissued albums do demonstrate the importance of a creative, enlightened producer and, in the main, Maggie follows her own good taste. However, it is her work with Stuart Mackillop that has provided many of her career highlights.
Pure, timeless, and compelling vocals, excellent musicianship and musical values, all these albums repay further investigation.
Let's hope Maggie Reilly organises some UK dates soon and a double-whammy if she could be backed by her Cado Belle colleagues.
Review by David Randall

Artist website

Maggie Reilly is Featured Artist on GRTR! Radio in March 2009 in the afternoon sequence, (14.00 - 16.00 GMT Mon-Fri)
---
| | |
| --- | --- |
| | Print this page in printer-friendly format |
| | Tell a friend about this page |