Just witnessed your best live gig?.. send us a review!

LIVE/WIRE
The Assembly, Leamington Spa, 6 November 2009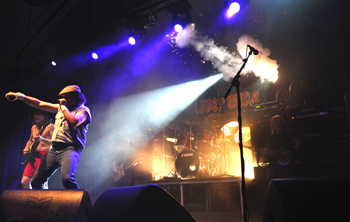 The rock and roll train named Live/Wire rolled into The Assembly on Friday with their excellent tribute to AC/DC, which seems better every time I see it.
Thanks to the band I had a great start to the evening by being invited down to the famous dressing room area which I must say is as impressive as the rest of the venue.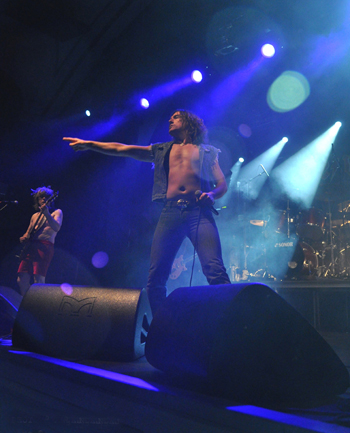 The set as always split into two parts firstly Jon Belford on vocals for a selection of Bon Scott numbers featuring both classics such as High Voltage, Highway To Hell and Touch Too Much and rarer tracks Gone Shootin' and Shot down in Flames.
Jon really plays the part strutting around the stage full of Bon Scott's trade mark swagger swinging the microphone around and playing to the crowd.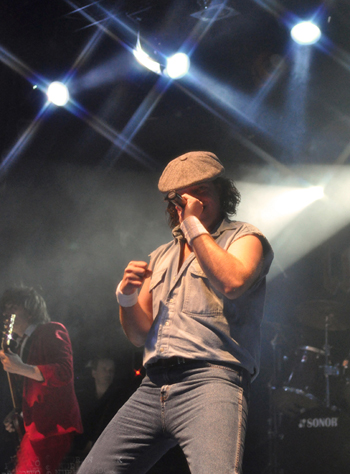 Brian Johnson is portrayed by Pete Eccles who again plays the part this time prowling the stage in Johnson's style and singing with that unmistakable growl.
This set included classics Hell's Bells, Back in Black and Shoot to Thrill rarer material Let's Get it Up and What Do You Do For Money Honey and fresh from latest album Black Ice they performed Rock N Roll Train and awesome War Machine.
The anthem that is Whole Lotta Rosie was saved for the encores which also included the sing along T.N.T. and of course the final number complete with firing cannons was the famous For Those About To Rock (We Salute You).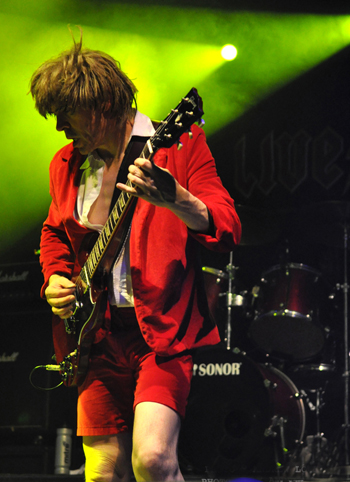 I loved seeing the band on a large stage which gave Lorne Shippen as Angus plenty of room to pose and duck walk all over the stage while still playing as usual note perfect and of course really looking the part in the famous school boy uniform.
The backline of bass guitar Eddie Clarke, rhythm guitar Shaun Phillips and drums Daz Wood as always kept it tight and the whole band rocked and by the look of the fans near the stage they made a few friends on the night and hopefully they will return soon.
Live/Wire we salute you.


Review and photos by Andrew Lock
---