Just witnessed your best live gig?.. send us a review!
JOSH & CO
Robin 2, Bilston, 13 December 2009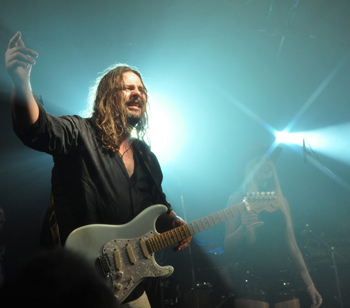 Photo: Andrew Lock
Being a huge Mostly Autumn fan there was of course only one place to be on Sunday 13th December and that was here in Bilston at the excellent Robin 2 to see Josh & Co. Limited perform the outstanding album Through these eyes.
Before the main event there was a support set by new band Parade which included some familiar faces to Mostly Autumn fans, including the extremely talented Chris Johnson who wrote and produced all of the tracks, the excellent multi-tasking Anne Marie Helder (keyboards, guitar and backing vocals) and the powerful drumming of Gavin Griffiths.
Parade have just released their excellent debut album The Fabric from which they performed a selection tonight including the excellent slow burning High Life, Feedline and one of the stand out tracks on the album The Dogs.
The band's music is hard to categorise (not usually a bad thing) and to me is more rooted in indie than classic rock, very experimental and you can see touches of Chris's interest in film music. The vocal harmonies in the band really shone out and the change from gentle to all out rock on some tracks was very effective, I would love to see them again especially a headline show for a longer set.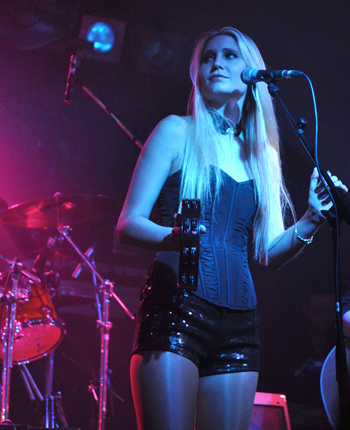 Photo: Andrew Lock
On to Josh & Co, I loved the album before the show but seeing it played live has only confirmed how good it really is.
The band tonight included more familiar Mostly Autumn faces including Iain Jennings on keyboards and the incredible vocals of Olivia Sparnenn.
The first track was the powerful Land of the Gods followed by the rousing battle cry of The Appian Way before things slowed down a little with the haunting We Graze which included beautiful backing harmony vocals by Oliva, such lovely heartfelt lyrics on this track.
The great music continued with the uptempo rocker Black Stone and then the track I cannot seem to get enough of at the moment, and which includes for me one of Bryan's greatest riffs, Slow Down an absolutely awesome piece of music with a touch of classic blues rock to it that had the Robin well and truly rocking.
Next a track that really came to life on the stage, the title track Through These Eyes with unusual name dropping spoken verses and catchy Mostly Autumn-esque chorus, a tale of the afterlife with a suggested line-up of a band that could play that greatest of venues.
It is with the addition of three covers connected with this fantasy band, added to this track that the number completely takes off - All Along the Watchtower with electrifying fret work from Mr Josh of course, Behind Blue Eyes and a roaring Rock and Roll complete with a fantastic vocal performance by Olivia and splendid guitar work by Chris Johnson.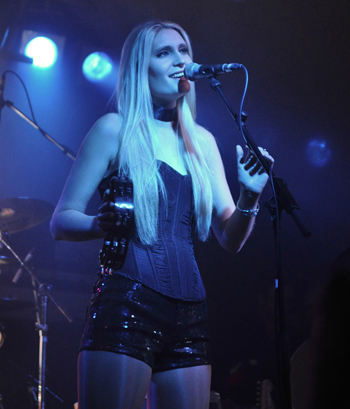 Photo: Andrew Lock
Other stand out tracks included a real show piece for Olivia's vocals the gentle understated Old Friends and first encore track Carry me and they finished the night in seasonal style with Bryan leading the crowd through a sing-a-long of The Bing Crosby classic White Christmas.
So glad I managed to get to a Josh & Co. gig loved every minute of it, quality music all evening as usual a guitar masterclass by Bryan and another night that proves what musical talent there is in the Mostly Autumn universe.

Verdict - A magical night


Review and photos by Andrew Lock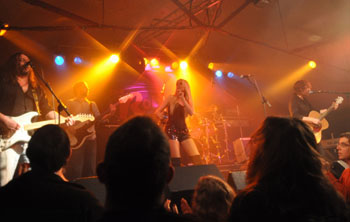 Photo: Andrew Lock
---