Just witnessed your best live gig?.. send us a review!
GUN
The Assembly, Leamington Spa 18 November 2009
Photos by Andrew Lock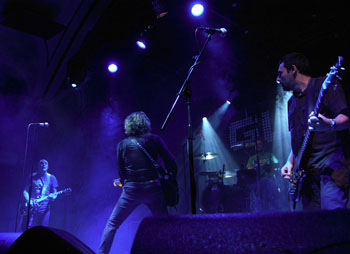 One of my gigs of the year so far this one, I have been a fan of Gun since the album Taking on the World came out back in 1989 and so pleased to see them back in business with one major line-up change Toby Jepson ex-Little Angels now on vocals.
The show was a three-band line up with first act the Birmingham/Worcester based rock band Absolute Ataxia a young three piece band with plenty of attitude and their feet firmly in the classic rock mould. They mixed original material with covers including the T.Rex classic Children of the Revolution and Pulp's Common People.
Next up London based New Device on the road supporting their cracking debut album Taking Over from which they performed amongst others the full on rock of Until the End the stylish single In the Fading Light and the powerful Heaven Knows. The album really is superb and they do it full justice live and should not be long before they are headlining a major tour.
On to headliners Gun, in my opinion always one of the UK's strongest rock acts and so good to see them back on the road. Along with new vocalist Toby the line up consists of original members Giuliano Gizzi on guitar and Dante Gizzi on bass and another new boy Gordon McNeil now on drums.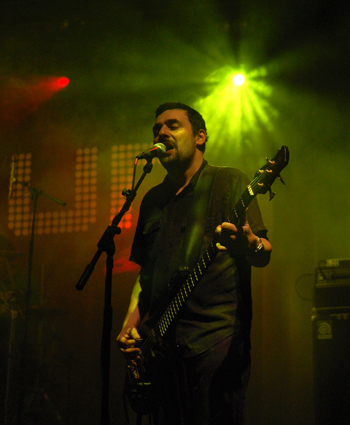 They have a 5-track mini CD on sale at the gigs and all tracks have the trade mark punch and sing-along choruses of classic Gun and from this they performed Let Your hair Down, Seraphina and the title track Pop Killer.
Apart from the great new tracks on display it was a trip down memory lane with a greatest hits set including five tracks from their storming debut album Taking on the World - Money, Shame on You, Better Days, Taking on the World and my all time favourite Inside Out.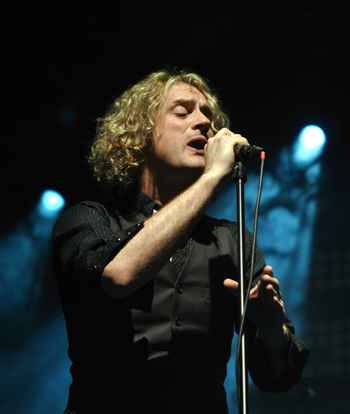 From the band's second album Gallus they of course played one of the all time classic rock numbers Steal your Fire as well as the riff filled Money to Burn and Welcome to the Real World.
1994 album Swagger was represented by set opener Don't Say it's Over, Seems Like I'm Losing You, Something Worthwhile and final encore one of the greatest covers of all time their rock take on Cameos Word Up. The other track performed on the night was Crazy You from the album 01416326326.
Enjoyed this gig so much excellent support bands and Gun playing a storming set please come back to town soon.
Review and photos by Andrew Lock
---