Just witnessed your best live gig?.. send us a review!
ASIA Floral Pavilion, New Brighton, 22 April 2009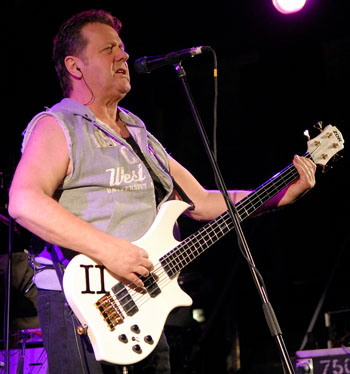 Photo: Lee Millward
Asia might be on a bit of a roll at the moment. Reuniting in 2006, John Wetton's health problem was something of a setback but with 'Phoenix' under their belts and consistent touring since early 2008 they have gradually regained their strength.

I have to admit that I have never been a big Asia fan, at least not the 'classic' line-up, always believing that they were individually more interesting than the sum of their parts. Heresy perhaps, but I did like the John Payne-era and in particular 'Aura' released in 2001, an excellent if sometimes overlooked Asia album.

If I could put my finger on it - and heresy again - I'd say that it is Steve Howe's style that somehow doesn't suit the grandiose melodic rock that is Asia's forte. With Howe I always hear Yes and his idiosyncratic jazz rock tones, and as if to underline that tonight we had the set pieces of 'The Clap' and 'Roundabout'.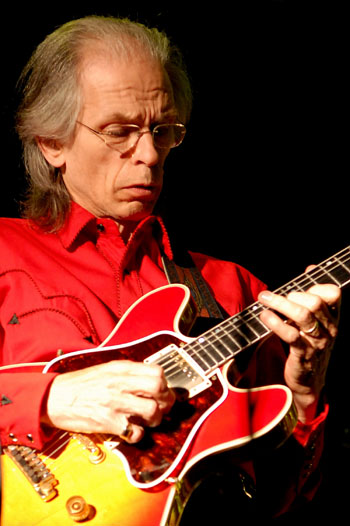 Photo: Lee Millward
In fact, an Asia gig can now be enjoyed on two levels. On the one hand, it is a chance to hear the band's 'greatest hits' played with panache, on the other it's a chance to luxuriate in some of the best prog rock played by those who actually made it originally.

'Fanfare For The Common Man' thundered along to open the second half with some excellent Howe/Downes interplay, whilst 'In The Court Of The Crimson King' was served up with due deference, and suitably dramatic keyboarding from Geoff Downes.

With the inclusion of several tracks from the current album 'Phoenix' including the poignant 'An Extraordinary Life' (a reaffirmation of John Wetton's enduring talent), this was a finely balanced gig aided by back visuals and strong back catalogue.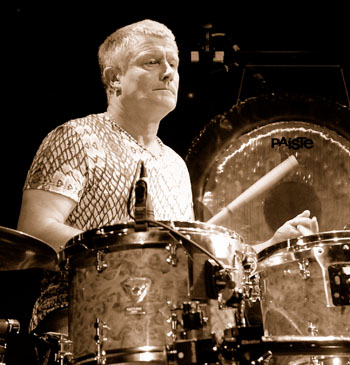 Photo: Lee Millward
Even Carl Palmer's drum solo, an adjunct to 'The Heat Goes On', was strangely bearable and drew a standing ovation. The audience were finally parted from their plush seats at this new venue for the encore, a rousing 'Heat Of The Moment'.

The band's eighties success may seem like a world away now in an age when "video killed the radio star", but this gig was testimony to Asia's enduring appeal and not least a recognition of their superior musicianship. Hopefully, their new found stability will persist too.

****

Review by David Randall
Photos by Lee Millward/GRTR!
Set-List
Only Time Will Tell - Wildest Dreams - Never Again - Roundabout - Time Again - Heroine - Bolero (Geoff Downes solo) - Song Of Peace/The Clap (Steve Howe solo) - The Smile Has Left Your Eyes - Don't Cry - Open Your Eyes
Fanfare For The Common Man - Without You - An Extraordinary Life - In the Court Of The Crimson King - My Own Time - Living In The Plastic Age - The Heat Goes On (Carl Palmer solo) - Sole Survivor
Encore: Heat Of The Moment
---
| | |
| --- | --- |
| | Print this page in printer-friendly format |
| | Tell a friend about this page |