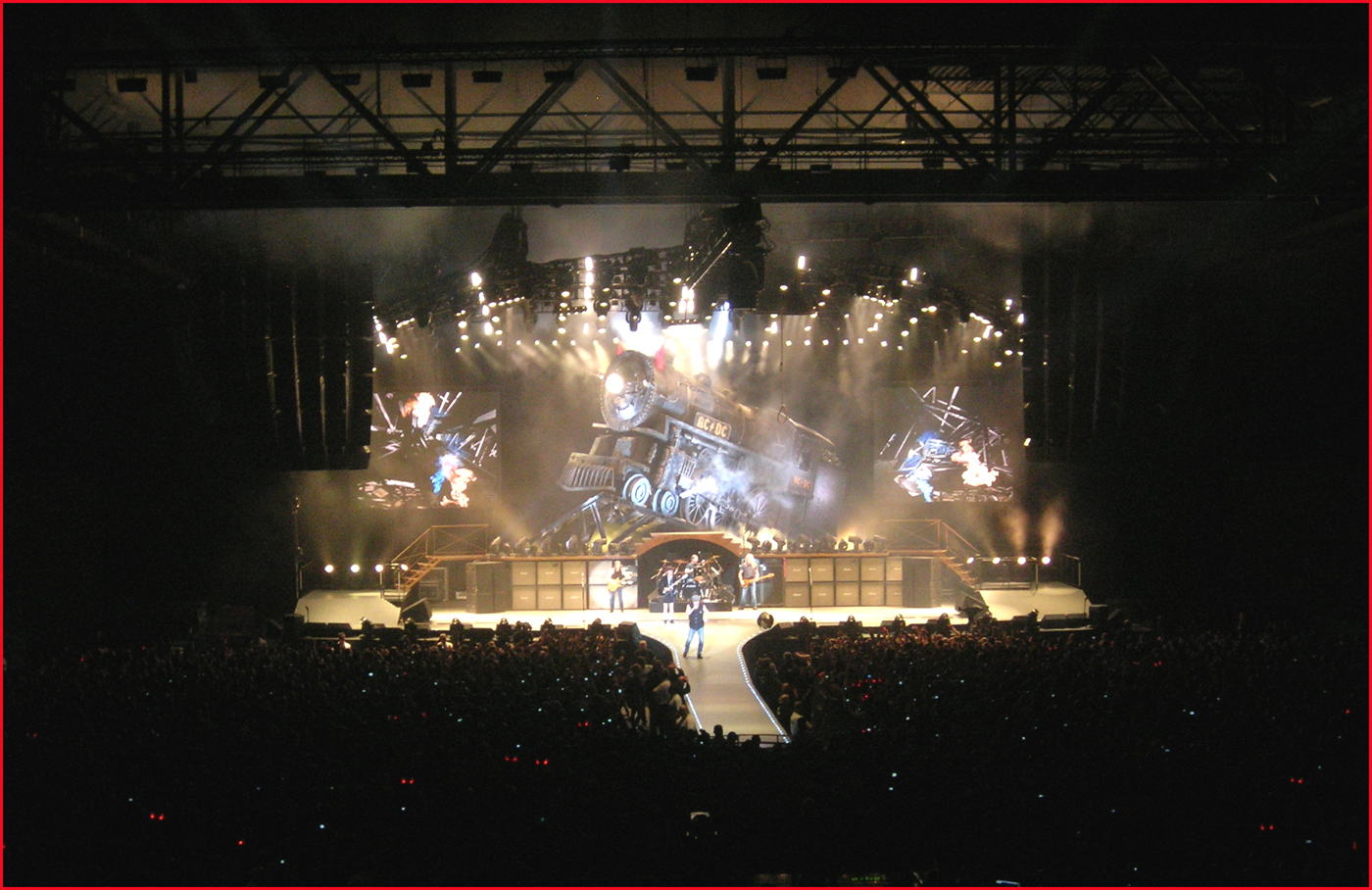 Zoom (Click large image to cancel)
A full to capacity LG. arena was witness to one of the shows from what will surely go down as one of the all time great concert tours and if it turns out to be their last what a way to bow out.
One of the big advantages this tour has over others is the fact that the current album Black Ice is one of the strongest for many years, so as well as all the classics the new tracks also really rocked.
The whole train wreck intro, well documented in the music press etc. was no disappointment and really was spectacular and even more impressive than the shaky u-tube footage (from previous shows) promised.
The usual AC/DC good humour was well in force with the video footage of the train in motion with the band getting up to various (ahem!) activities before the explosions, fire and general mayhem of the train's arrival on stage.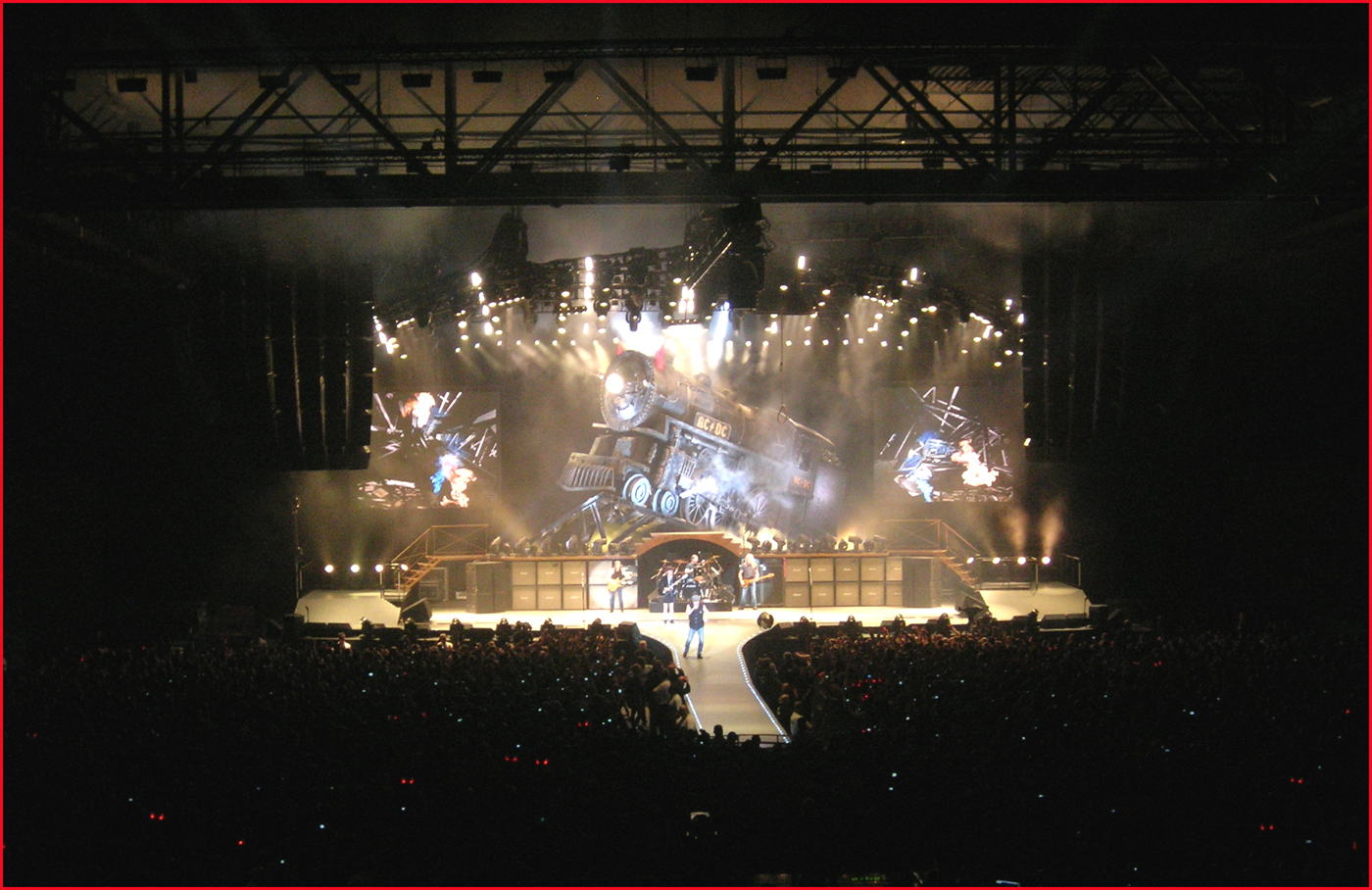 Zoom (Click large image to cancel)
Opening track - what else of course Rock and Roll Train from the current Black Ice album followed by Hell Ain't a Bad Place To Be from the 1977 album Let There Rock.
The set as usual for an AC/DC had three types of number - Bon Scott era classic, Brian Johnson era classic and the best of the new stuff (soon to be classic).
The Bon Scott era classics included Highway To Hell (with Angus seemingly rising through the floor as if from the very pits themselves) TNT, Let There Be Rock and the always good fun The Jack.
From the classic Brian Johnson era albums we were treated to amongst others You Shook Me All Night Long, ThunderStruck, Hells Bells and of course along with the appearance of the cannons the regular show closer For Those About To Rock.
With some other bands the fact that you could guess 90% of the set list and most of the special effects before the tour even started would be a very negative thing, not with AC/DC.


Zoom (Click large image to cancel)
We would be all gutted if any of the tracks listed above did not make the set and distraught without the famous bell, Rosie blow up and cannons - with AC/DC you always get what you want.
As I mentioned at the start of this review the fact that Black Ice is such a cracking album is a real bonus and they played five tracks (very unusual for an AC/DC tour you usually only get 2 possibly 3) for me the stand outs being War Machine and Anything Goes.
If this tour is the end of the line thanks to AC/DC for a great journey.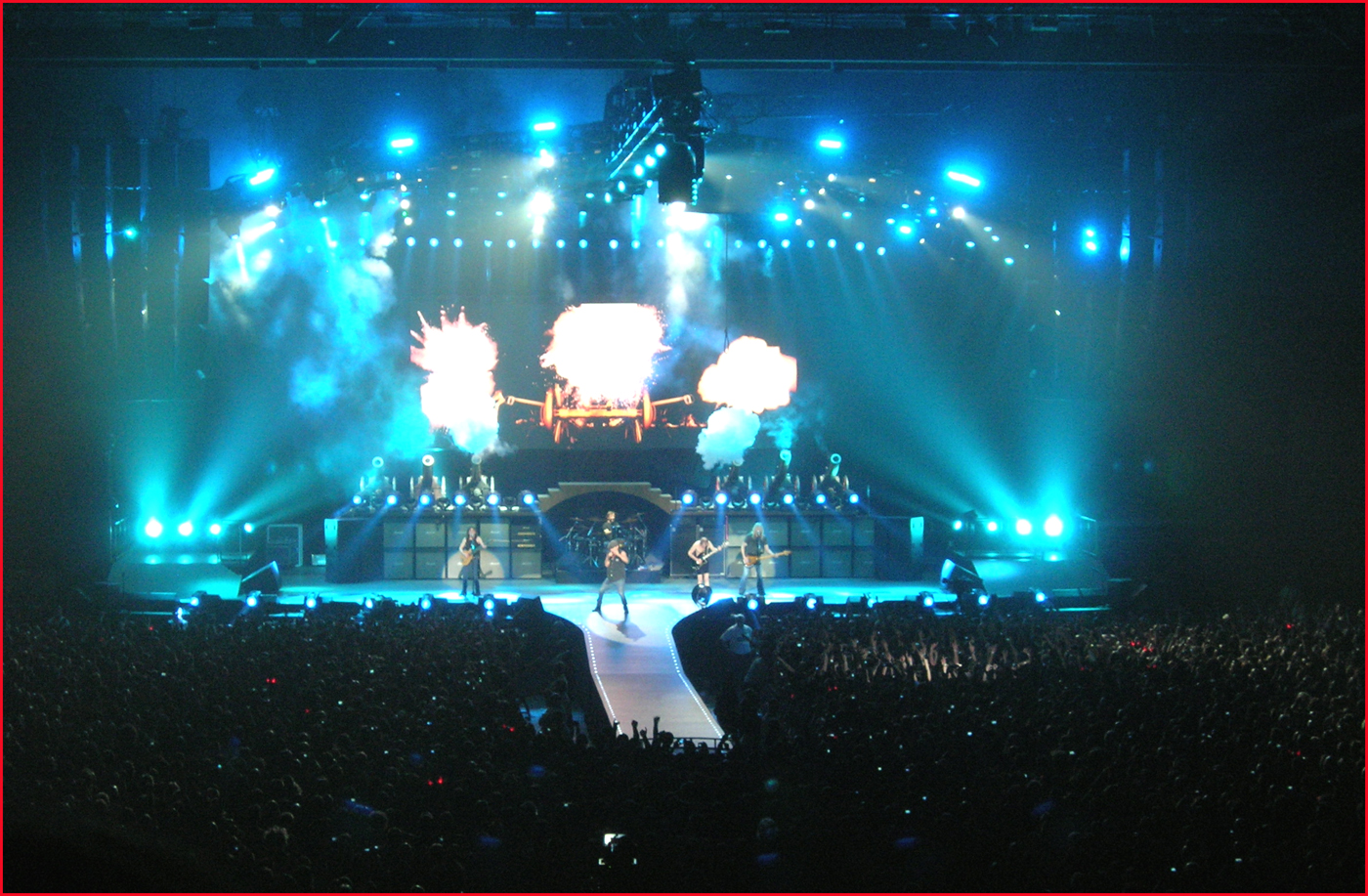 Zoom (Click large image to cancel)
Review and photos by Andrew Lock
---
| | |
| --- | --- |
| | Print this page in printer-friendly format |
| | Tell a friend about this page |