Just witnessed your best live gig?..send us a review!
MARILLION
Cambridge Rock Festival 2008, 20 July 2008
What better way to finish a fantastic days entertainment than a headlining set by one of my two favourite bands Marillion, especially when my other favourite band Mostly Autumn had already played earlier in the day.
After what seemed an overlong setting up period the familiar strains of the atmospheric opening of Splintering Heart filled the room, a track used to start all the shows on the recent Somewhere Else tour and this slowly building, powerful song makes a perfect opener.

Next up the only track from the latest studio album to make the set, the rocking The Other Half and it's already very evident that the band is on great form, really enjoying themselves with smiles all round which fits in well with what comes next; the number seven charting single from Marbles, You're Gone, complete with audience participation in the way of singing and clapping, sometimes even in time!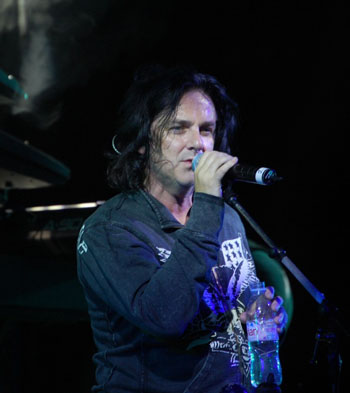 From this point in it becomes for me a perfect festival set turning into a Best of Marillion: the Steve Hogarth years collection with many of the tracks released as singles, starting with (and there is no other word for it) the beautiful Beautiful, not a regular in Marillion sets recently but making a very welcome return here. This is followed by a track in a similar vain the equally beautiful Fantastic Place one of the stand out tracks from Marbles.

Next up what must be a contender for one of Marillion's best ever pieces of work Afraid Of Sunlight, one of the most moving and powerful pieces of music ever made, and likely to be made followed by what is possibly the band's best known song (with Steve Hogarth that is) Easter.
I am sure I read somewhere that Steve Hogarth called this "a love song for the people of Ireland", it is filled with positive lyrics of peace winning over the troubles in Ireland and of course it's also back to audience participation time, with large sections of the crowd singing the first few lines and clapping along to the "what will you do..." segment.

The best of set continues with the catchy rocker Cover My Eyes taken from what I believe to be the most under rated Marillion album Holidays In Eden, and then a complete change of both pace and lyrical content with the twists and turns of the complex Man Of A 1000 Faces.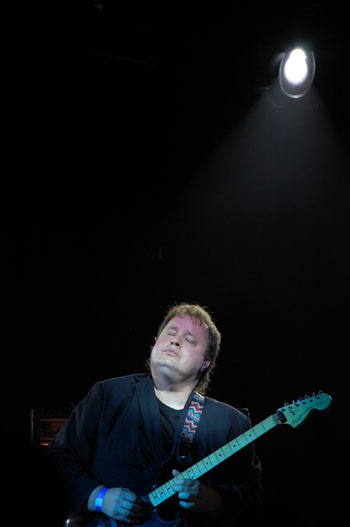 The regular set finishes with the powerful warning of the pit falls of fame, King, used for many tours from Afraid Of Sunlight onwards as a set closer, and ending as usual in an explosion of sound.
Just the one encore but what an encore, the epic in every possible way Neverland. This is surely one of most fans favourite tracks from the Marbles album, another contender for best ever Marillion Steve Hogarth era track, a fantastic closer and possibly an encore for years to come.

In closing what a set, what a band, what a day! Thanks to all the bands and the very friendly staff and organisers, hopefully see you next year.

Review and photographs by Andy Lock
---
| | |
| --- | --- |
| | Print this page in printer-friendly format |
| | Tell a friend about this page |