LITTLE KING Legacy Of Fools Unicorn Records (2008)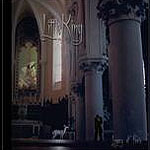 Texas based progressive rock band Little King have been going from strength to strength since they formed in 1996. Their latest album is literally crammed with all sorts of musical innovations and concepts. And the cover artwork by Jonas Ekman is simply glorious.
As with their past work there are nods towards the great bands of the genre like Rush, Yes and early Genesis. 'Legacy Of Fools' is a strong album and the production is big if a little too polished.
The frantic riffing throughout 'Prodigal Son' would not sound out of place on an early Foo Fighters opus. However, a personal gripe is aimed at singer Ryan Rosoff who sporadically struggles to compete with the sheer strength and depth of the band.
Let's not forget that prog rock is a powerful genre which has produced many robust singers over the years so Rosoff has his work cut out if he wants to be remembered. But in due course his voice will grow stronger.
The instrumental 'Moving On' is short but delightfully melodic whilst 'Internal Smut' is a fully charged electric instrumental that makes me think of The Mars Volta.
There is a lot to like about Little King and their new album. They clearly demonstrate a passion and talent for prog rock and have plenty of ideas to throw around. They just need to build up the confidence to try something a little edgier and more challenging. For details, visit them at www.myspace.com/littlekingband
***½
Review by Neil Daniels
---
| | |
| --- | --- |
| | Print this page in printer-friendly format |
| | Tell a friend about this page |
***** Out of this world | **** Pretty damn fine |
*** OK, approach with caution unless you are a fan |
** Instant bargain bin fodder | * Ugly. Just ugly