Just witnessed your best live gig?..send us a review!
ASIA Bournemouth Pavilion Theatre, 2 March 2008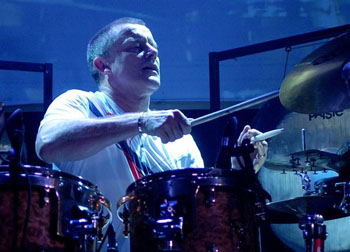 I took the family to see this band – a band I'd been very keen on in the 80s, post Emerson, Lake and Palmer, and very keen to see anything else the members produced.
The venue, Pavilion Theatre and Ballroom, was built in the 1920s and refurbished in 2007, has capacity of nearly 1500 and was a good 90% full.
We arrived in good time for an 8.00 p.m. start and were disappointed to have to wait a further half hour for the band to come on stage. But having waited three months (the original concert was planned for December 2, 2007) what was another half hour? It would have been quite nice if they'd told us sooner though.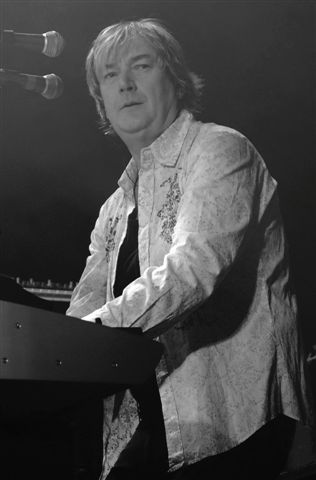 After a classical music introduction the band went straight into Daylight, and seemed to be enjoying themselves right from the start, a classic Asia track for everyone to enjoy.
The set continued with various Asia classics along with a selection of band members back catalogues, including Roundabout (Yes), Fanfare for the Common Man (ELP), Court of the Crimson King (King Crimson), and Video Killed the Radio Star (Buggles).
Also included were some new tracks from their latest album Phoenix: Extraordinary Life (born of John Wetton's recent experience) and Never Again, a classically styled Asia track.
The light show and video backdrop, along with the overall sound production, was top quality. The video walls showing original live footage added a historic dimension to the show.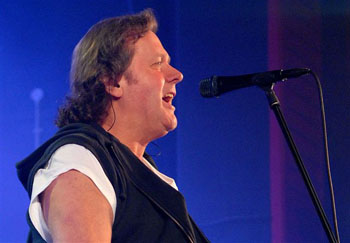 John Wetton seems to have recovered very well from his heart attack last year, and still has a terrific 'live' voice. Carl Palmer's drum solo, which he seemed to be very keen to do ("about bloody time") towards the end of the set was amazing and enjoyed by all, resulting in a standing ovation.
Geoff Downes had a huge keyboard rig and enjoyed being centre-stage for Video Killed the Radio Star, donning a silver jacket and dark glasses for the authentic look.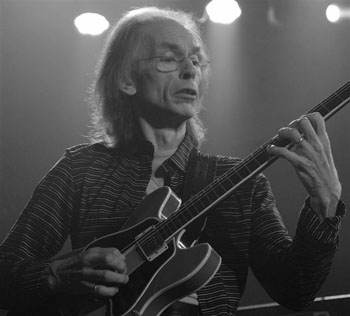 Steve Howe – I've not seen him play before – was quite a revelation. There's no denying his extreme talent.
In conclusion, the entire band seemed to having a really good time, especially Carl who nowadays always seems to have a permanent smile on his face. At one point he was egging Steve Howe on - very funny, almost a comedy double act.
Discounting the interval, the band were on stage in excess of two and a quarter hours and provided a brilliant evening's entertainment, not to be missed by any fan of the band.
Review by Paul Crane, photos by Lee Millward
Setlist
Daylight, Only Time Will Tell, Wildest Dreams, Never Again, Roundabout, Time Again / Bolero, Clap, The Smile Has Left Your Eyes (acoustic), Ride Easy (acoustic), Voice of America (acoustic), Open Your Eyes, Fanfare For The Common Man, Without You, An Extraordinary Life, Court of the Crimson King, Video Killed The Radio Star, The Heat Goes On, Heat of the Moment,
Encores Don't Cry, Sole Survivor
---
| | |
| --- | --- |
| | Print this page in printer-friendly format |
| | Tell a friend about this page |