July 2008 Reviews & Interviews
Use ALT and S on your keyboard to continue searching on a particular keyword
---
Isor - The Zebra Theory
Copro 2008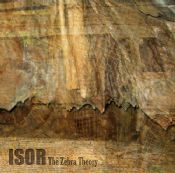 English born Isor originally formed in 1999 as a three piece band recording three metalcore EP's sold via their website. Their last release "Nought to Sixty in Twenty Seven Feet" achieved a number 1 slot in the European MP3.com charts. In 2003 the band decided to continue to as a duo and released the debut album "Post Mortem Peep Show" worldwide.

Well the track list definitely grabbed my attention, I was expecting a humour quality to jump out at my through the speakers but to my surprise there wasn't any; resulting in quite a serious fusion of musical textures and changes in style and tempo.

'Care Home Catapult' starts the album with a lovely dirty melodic song complete with a treble kick drum pedal but I am not decided whether the drum work has been laid down by a person or a drum machine.

"Never Look A Gift Whore In The Mouth" continues in the dirty style with slight sounds of "Slipknot" and early "System Of A Down" who reign supreme with mental heavy tempo changes which is pure head banging heaven.

"Making Mr Wood Feel Good" is very sexy and groovy with touches of acoustic guitar before commencing with the pure mental 'metalcore' guitar riffs this whole album seeps. "A Short Guide To Retaining Integrity Whilst Asking For Your Shoe Back" happily reminded me of early 'Meshuggah' and as a metal fan myself I know this to be a rarity style of 'metalcore'.

My only one gripe would be that the vocals are more of a shouting style than a true deep dark metal roar; it takes a skill to roar like an evil lion so you why try and do something that doesn't come naturally.

Seeing these guys live would make a very interesting viewing; after all when was last time you came across a 'metalcore' band with only 2 members who manage to pull it off?

© Fluff
Rating **** (4.0/5.0)

---
Total Self Hatred - same Osmose 2008


Total Self Hatred are a black metal 'grind-core' band from Finland releasing their debut album; with or without their recently departed keyboardist, who has recently left the group due to not having time. Maybe he is as bored as I am.

If you are a fan of Cradle of Filth, Dimmu Borgir or Burzum, this dark atmospheric album will find a happy home within your CD collection, yet it lacks any distinguishment against any other black metal album. I am not a keen black metal fan myself so I maybe biasing my opinion from the complete lack of inspiration.

As per many of a black metal band's release, this album is depressive yet very melodic and calm until you reach the only hectic track "Spirituelles Equilibrium" which in my opinion is the best track on the album; if only more of the tracks were more furious I may have enjoyed it somewhat more.

The vocalist of whom I cannot name screams as any of a black metal front-man would; but struggles in parts with breaks in his voice making him sound like he maybe dying; however, the album is so depressing this does add to the effect if you fancy sitting in a darkened room wondering why the world hates you.

I must congratulate the band's production team; who have ensured this album is professional sounding with clarity and great sound, which is an added bonus if you cannot afford to buy a big stereo with lots of tone changing knobs.

As I am biased I do feel guilty that I cannot enjoy this as much as maybe I should, so I urge you the "black metal" fan to check these guys out, and if you can play a keyboard perhaps you could help the band with your skills.

© Fluff
Rating * (1.0/5.0) - for "Spirituelles Equilibrium"

---
Gemini Five - Sex Drugs Anarchy
Wild Kingdom 2008


Gemini Five is a new name to me and I suppose many metal or hard rock followers. I say hard rock because what we have here is an edgy and hard hitting hard rock release which seems to go down a storm in Europe and especially our German brothers who lap this type of rock up like it's going out of style. And that's just the thing because it never does go out of style over in mainland Europe does it!

Anyway Gemini Five are seemingly actually a four piece according to the photos on the promo sleeve as I can only see four glammy dark haired chaps and they are heavily influenced by Motley Crue and Swedish sleaze rockers, Hardcore Superstar. Now I am a huge fan of Hardcore Superstar since I discovered them last year some time.
Gemini Five follow in the same path with a sleazy vocal approach but with a heavy crunching guitar attack very much like the Hardcore guys. However I would say that they have a way to go to reach the levels of HS in terms of song writing and catchiness. Not to say that they don't rock hard enough already as it is, cause they surely do. The singer sounds a lot like Joe Elliot with a more gritty edge and slightly raspier if you like, but the similarities with Joe are quite obvious.
Perhaps I would say his vocals are not the best but for this particular type of music they are more than adequate. Musically the band swims in heavier waters and employs those crunchy and tasty riffs straight out of a late 80s Motley Crue CD.
The production is heavy and bassy with good levels of energy in each song although I feel it could be a touch cleaner but I guess it's their intention to add that touch of rawness to give it that sleazier feel. In that sense they have definitely succeeded in recreating the 80s glam feel but not at the expense of cool tunes.

So what about the standout tunes on this slab of sleaze then. I am Hollow is a catchy rocking tune with a chunky riff and leads straight into one of the catchiest songs on the CD, namely Scream 4 me which is a perfect hard rock anthem, made to be screamed along with. The tempos so far have been fairly similar and set to get crowds energised and pumped and so it continues with Gemini Five.
They like to rock hard and not let up in the action packed riffs or the ultra powerful delivery. The title track soon thunders into view and it's another midpaced, glamathon rockfest with good pacing and finally a really upbeat chorus with a catchy melody. This song really hits the spot and could even be a huge hit single.
The band definitely knows which side their bread's buttered on when it comes to giving the rock fans what they need when it comes to catchy tunes. They can sometimes sound quite samey from song to song, but when that song rocks hard enough whose complaining? Not me for one.

Must mention the odd cool guitar solo that pops up now and then. Actually I wish they had a more confident guitarist that would cut loose a little more and add a guitar hero element to the already great riffs on offer. Here 2day Gone 2Mrw is another one of those pounders that is like their stock song with a thumping, hulking riff leading onto a decent if slightly understated chorus.
Something's Gotta Give is up next and is another pounder though with a slightly slower tempo but with great chugging riffs and rumbling upfront bass. The chorus is a pretty catchy affair once again and repeated plays will surely leave it engraved on your brain.
The material maintains a certain level of quality thoughout the entire length of the album and there are no real fillers. The heaviness never lets up and this is perhaps one of the heaviest glam rock CDs ever recorded.
It can appeal to metalheads who think Def Leppard is weak shit for pussies, but have a repressed love for songs like Animal or the heavier Leppard tracks. This is a great party metal record too and any hard rocker should find plenty to enjoy here. Get the hairspray out and practice that air guitar cause you will need to believe me. This CD rocks like a beast!

© Pirage Forsi
Rating **** (4.0/5.0)

Buy From Amazon
---
Impiety - Dominator Pulverised 2008


Woah! Now I'm not sure if this is the best record I've heard all year, or a piece of total keech, but either way it utterly destroys!

Impiety have been on the go since 1990 and lay claim to being Singapores leading Black Metal band. Only Shyaithan has managed to remain a member the whole way through, but as he takes care of guitar and vocals (sorry, desecration and death), their sound has remained fairly constant. It's raw, obliterating BM, just the way Hellhammer would have liked it.

This five track MCD is utterly compelling, from the atmospheric intro, 'Introblieration' through the fearsome 'Slaughterror Superiority', even the cover of 'The Black Vomit', as originally recorded by Brazilian Black Metallers, Sarcofago. Granted, it's not quite up to par with their classic "Skullfucking Armageddon" release, but it's pretty close.

It's still heavily influenced by the aforementioned Hellhammer, as well as Bathory and early Destruction, it's raw, energetic and frenetic. Nowadays, Shyaithan is aided an abetted by Mike Priest, who is responsible for Vengeance, Demonomancer who takes care of Wrath duties and Tremor who handles the Armageddon side of things. You also get a guest guitar solo by Ashir from Infernal Execrato. If you're looking for evil, this is the place to be.

© Stuart A Hamilton
Rating **** (4.0/5.0)

Buy From Amazon
---
Sanctorum - Ashes of Redemption
Copro 2008



I missed out on Sanctorum's debut CD so I have never heard of them before so I wasn't really quite sure what to expect, though of course the name screams death metal. However it actually isn't really death metal at all. It's a mix of thrash and melodic modern metal with great old school solos.
First of all I must say that Dave Chang has managed to give these guys a very decent sound. Too often I play stuff and the crappy sound annoys the hell out of me and already I can't wait for it to end.

So at least in that sense, Sanctorum's CD fits the bill nicely. So what do these guys sound like then? Their sound is quite hard to pin down. The guitar sound is very clean and reasonably melodic.
By the end of the first song I am glad that the band is actually a professional outfit and not a mickey mouse affair. They sound tight and thrashy without being brutal and they have decent, groovy sped up headbangy riffs with both gruff and slightly melodic vocals.
Actually the melodic voice is not so hot and needs a lot of work to sound better. If you are going to do the melodic voice thing, you should try to do it with conviction and I'm not sure they quite cut it.
The second track Sorrow of Man is listed as a "playlist" track so perhaps should be their catchiest song and to be fair it got my head and foot tapping! It has cool clean riffs with melody and bounce and to be fair I can't find too much wrong with it.
Even the clean melodic voice at the end is reasonable and much better than the opener. Must mention the lead-work which is really great and clean. Fluid and melodic too and very enjoyable, which helps the band to sound that much better.

The third song Against us All comes in and I'm really beginning to like this CD. It's catchy galloping rhythms sound very cool and the gang vocals in the chorus are quite a nice tough too and when we finally reach the solo, the song has turned into a hammering monster of a tune followed by a pounding riff that will get heads seriously banging hard in alive setting.
As song by song drifts by, you keep waiting for a duff one without cool riffs or solos but it never really turns up. There are great riffs and especially superb solos to enjoy in each song. Call to Arms is a great thrash metal anthem with it's unity message for metalheads, though of course it's been done before, but when the song is catchy it makes you feel pretty good.
What I like about the band is that they don't try to be over brutal or aggressive but instead try to impress us with their killer song writing and riff construction.

I was not really expecting much of this I must admit and to be perfectly honest this CD has come and knocked me for 6 at the moment.
The band has so much confidence in their own ability to pen hummable, cool riffs and never at the expense of melody either. Their instrumental skills are honourable and the sound as I mentioned earlier lifts them to levels that can leave them competing with the big boys.
The lead guitar playing is incendiary and the good thing is the band sounds as fresh as a daisy. I can't really pinpoint a major influence on the band, not to say that they are totally original, but they have this knack of entertaining the metal listener with their excellent riffs and memorable tunes.
Right now I am not sure how they can improve on this CD to be honest but I guess there is always the need to write catchier tunes and sort out the clean vocals to make them more confident.
Sanctorum are one of the best bands from the UK that I've heard recently, and eclipses many bands with far greater profiles. Welcome to big league guys!

© Pirage Forsi
Rating **** (4.0/5.0)

Buy From Amazon
---
Vanadium - EP-ic self released 2008


My previous dealings with S-a-N Recordings releases haven't proved very successful but anyway I will try and judge this 4 track EP on it's own merit. First of all I'm not sure about that play-on-words for the title being much cop. I doubt you could call this epic however this ep is not a total dead loss but there's plenty of work ahead for the 4 piece from Exeter.

The promo mentions Megadeth, Maiden and Machine Head. I can hear the Maiden and 'deth references but there is no MH in these tracks that I could hear. First track Thin Ice passes by without much fanfare. The production is rather cheap but that's expected considering they are such a young band.
The riffing is NWOBHMish or New NWOBHM as they call it. I didn't like the first song much at all. The second is a much brighter affair where the Maiden influence comes to the fore with a very Maidenesque riff in the middle and Trooperish feel though at a slightly slower pace. Not bad at all that part, well done guys. Unfortunately the vocals are really poor and are a mix of hoarse shouting and uncomfortable melodic vocals.
They really need to find someone who can actually sing. The 3rd song is Save the Day and starts slow and melancholic but gradually builds to a melodic upbeat midsection. Unfortunately the vocals are hopeless especially the so-called melodic singing which is just badly out of tune. Overall, a nice song with good build-up, to a galloping climax.
Finally we have Broken Man which is again very Maidenesque and also slightly Iced Earthish at a very primitive level. The vocals are mostly hoarse and shouted and once again not suited to the music which shows a lot of potential. The riffs remind me a touch of very early Maiden almost like Wrathchild but obviously not quite that level. I must mention the decent level of lead playing which adds a nice old school feel again.

Vanadium has a long way to go but there are worse bands out there with less skill in terms of guitar riffing and song writing. They just need more time and experience and most importantly of all, a new singer please. Without that they will continue to be also-rans I'm afraid.

© Pirage Forsi
Rating ** (2.0/5.0)
---
Demiurg - The Hate Chamber Mascot 2008


"Breath Of The Demiurg" failed utterly to rock my world, so I didn't have high hopes for this one. But, lo and behold, if Rogga Johansson hasn't gone and played a blinder on "The Hate Chamber", a truly excellent slab of raging death metal. Well, I never.

Whereas "Breath Of The Demiurg" seemed like a high spirited set of cover tunes, this one reeks of original riffing and playing. Everything has been moved up several gears. The songs are better written, better performed (and keep an ear open for a blistering battery of percussion from Gorefest drummer Ed Warby) and better produced. It really is an excellent release.

Straight from the opening "Resurrecting The Rotten", this is an album that rages hard. At its very best, there are tunes that any of the top death metal bands would kill for, "Cremated Lies The Day" and "The Apocalyptic" are astonishing pieces of music. The latter is probably the best death metal tune you'll hear this year, and is a guaranteed crowd pleaser.

The clean vocals are sparsely and effectively used, and watch out for a tip of the hat to HP Lovecraft's "Shadow Over Innsmouth" further down the line, which would make the best soundtrack to a horror flick Ever! Brutal and brilliant.

© Stuart A Hamilton
Rating **** (4.0/5.0)
---
Sabaton - The Art of War Black Lodge 2008


This CD is a 5/5. You might as well stop reading and just buy it! This review is going to come off as totally fanboy-ish and gushing so if you don't fancy reading it all, I can fully well understand your position. You see I have been into the war obsessed Swedes for quite a few years now and they have yet to disappoint me. So what please me so about this band you may ask?

Well they are just perfect. Power metal doesn't get much better than this in my book. Perfect marriage of melody, riffs, powerful and ginormously hook filled choruses with a meaty yet clean production and a somewhat interesting and thoughtful take on war and battles, mainly from the great wars of the 20th century.
What more could a melodic metal fan wish for? Sabaton deliver time and time again. It's hard for me to say if this is their best album as the two previous CDs also kicked my behind royally hard. Primo Victoria and Attero Dominatus were both supreme champions of melodic, anthemic, war fixated power metal and obviously The Art of War just builds and continues the trend. The band can basically do no wrong and have now delivered a triple whammy of megatastic melodic power metal for the fans of this genre to sink their teeth into.

Let's talk a little about this album. There are 12 proper tracks and a spoken intro. In between the songs an American lady informs us about "the art of war" so to speak, telling us about various different ways how wars are fought or should be fought and delving into the psychology of war.
These short snippets could have been bad, but I actually find myself quite intrigued by them and they make a very cool break in between the songs rather than just silence. In the main Sabaton has two style of song: the speed metal firecracker with swift melodic runs leading to a fast paced, action packed chorus, or a bombastic marching to war, let's kick ass, type anthem with a darker and less jolly theme.
The lyrics also never seek to glorify war in any way. They speak of the hardships faced and in many cases are almost "reportage type" lyrics which tells us what actually happened in a specific battle such as Gallipoli etc.

So what about my favourite tracks? Well every song is great and some are really over the top brilliant. Ghost Division is a typical firecracker Sabaton track that every fan knows and loves with an immediately addictive chorus. The title track is a true stomper with stirring and thumping mid-paced to slow riffs with lush keyboard backing.
The keys have indeed taken a much stronger role on this disk in comparison to previous efforts and this is indeed a good thing. They make the band sound more epic and rounded. 40-1 is just an amazing track and close to being my fave Sabaton track ever. The way the chorus is sung is so catchy and makes you feel powerful and mighty whilst listening. It just doesn't get better than 40-1 I tell you! Unbreakable is a slight departure for the Saba boys. It is more progressive and epic, as it starts off slow and fairly ponderous but speeds up to an absolute glorious end. A masterpiece if I ever heard one.
Talvisota is another of my favourites with a brilliant addictive melody. Panzerkampf is back to the slow stomp, rise up and crush type affair and rocks mightily hard. Union features easily the most addictive and brilliant riff on the whole cd and sends shivers up my spine it's so good. The Price of a Mile is the most emotional track on offer and really brings home the futility of war with a glorious emotion packed chorus. I could go on and on about this one so I better stop here whilst the going's good!

So there you have it folks. If you are already a Sabaton fan then you are probably all over this like a bad rash, and if not then you probably don't like metal and what are you doing reading this site? Seek, buy, pump your fist and raise your voice for THE ART OF WARRRRR!!!


© Pirage Forsi
Rating **** (5.0/5.0)

Buy From Amazon
---
Debauchery - Continue To Kill AFM 2008

Serving up a generous slab of blood-soaked, still-twitching death metal innovation, Debauchery unleash the unhinged, homicidally inclined, "Continue To Kill."

Forged from a ghoulish lust for mass slaughter and rhythmic appeal, the German quintet's bastard progeny of trad-tinged extreme metal proves both fearsomely addictive and entertaining. Sating the appetites of hardcore death metallers, and the more melodically inclined alike, Blood God Rising is a crazed combination of bass guitar grooves and gore. Blast beats and rasping howls of agony meet elaborate axemanship, projecting a curious, almost carnivalesque allure.

Title track, "Continue To Kill" exudes an oddly anthemic aura of aggression while the rhythm section is tighter than a coil of freshly extracted intestines. Showcasing genre-bending diversity, ACDC-inspired party piece, "Hard Rockin'" is quite apart from anything the death metal scene has witnessed to date. Though doubtless an affront to death metal purists across the globe, this amalgamation of lazy, guitar-driven nostalgia and raw, vocal ferocity is at once refreshing and riotously amusing.

Slayer's "Angel Of Death" is executed with all the expertise and lethal impact one would expect from such ambitious choice of cover material. Debauchery's penchant for rabid aggression and vocal talent renders this a faithful yet inventive rendition.

Capable of inciting even the likes of hemp-braiding hippies to malicious intent, "Continue To Kill" proves as devastatingly infectious as a filth-stricken, septic wound.

© Faye Coulman
Rating **** (4.0/5.0)

Buy From Amazon
---
Dismember - same Regain 2008


Sweden's Dismember have been on the go for a long time now, first emerging at the back end of the nineteen eighties, and have are up to their eight album of vicious death metal. And age hath not withered them.

It's brutal, uncompromising, out and out death metal, without a hint of pandering to the more commercial arenas of metal. From the openining 'Death Conquers All' onwards, they set out to make the best death metal album they're capable of, and do a mighty fine job of it. They sometimes vary the pace as on 'Europa Burns', and sometimes sneak an Iron Maiden riff in when they think no-ones looking, but it's as close to true death metal as you're going to get.

It's impressive how they still reek of passion and determination as they fire out riff after riff, after all this time, and those of you who were unimpressed by "The God That Never Was" will find this a stonking return to form.

It's a wall to wall, aural moshpit, and one of the best death metal albums of the year, thus far. If you want to track down one killer track for proof, then hunt out 'Under A Blood Red Sky', then go buy the CD. You won't regret it.

© Stuart A Hamilton
Rating **** (4.0/5.0)

Buy From Amazon
---
Scar Symmetry - Henrik Ohlsson interviewed

Interview by Cameron Edney


Melodic Swedish death metallers Scar Symmetry recently released their third studio album titled 'Holographic Universe' via Nuclear Blast Records. The band's latest album has received praise from metal critics around the world since its release last month and has helped push Scar Symmetry further onto the global metal map! Forming back in 2004 the band has grown from strength to strength, and early on a gathering of crazed fans in Europe and North America helped spread the word to the rest of the world that Scar Symmetry were here and that they meant business.
The band's debut album 'Symmetric in Design' was released in 2005 and was followed up soon after by their smashing melodic metal masterpiece 'Pitch Black Progress'. Although the album didn't receive commercial chart success, the album sold very well and kept Scar Symmetry out on the road with bands Dark Tranquillity, Soilwork and The Haunted.

A little over two years on, the band returned to the studio to record what is being hailed as Scar Symmetry's most musically diverse album to date. 'Holographic Universe' shows just how much the band has grown musically since their last release and with bone crunching tracks like 'Timewave Zero', 'Fear Catalyst', and 'Morphogenesis' it is easy to see just why metal fans are rushing out to get the band's latest album! I recently had the pleasure of catching up with Scar Symmetry's thunderous skins-man Henrik Ohlsson to discuss the band's latest album, growing up in Sweden, his drumming abilities and influences and much more.

Join us in 'The Three-Dimensional Shadow' as we discuss the 'Holographic Universe' with Henrik Ohlsson.

Cameron Edney: Hey Henrik, I want to thank you for taking the time out to answer these questions for our readers today. How are things going mate?

HENRIK OHLSSON: Everything`s great, thank you very much. The new album is finally out, couldn`t be better!

Cameron Edney: Mate, I want to congratulate you on the release of 'Holographic Universe'! There is no doubt that it's the best work you have bought out to date, no doubt you were all happy with the outcome?

HENRIK OHLSSON: Yeah, we`re very happy with it. I think we managed to get even more catchy and yet at the same time we`re also more progressive than ever. Balancing those components is a tough balance act but I think we managed to do it pretty well.

Cameron Edney: I agree! Looking back over the recording process now, is there anything you would have changed?

HENRIK OHLSSON: Nah, we don`t really think like that. Every album is what it is and it`s like a monument over where we are at a specific point in the band`s evolution. As a band and as a musician you tend to evolve in some way all the time but that doesn`t mean we want to change the past, cause without the past we can`t be what we are today. We`ll just try to do an even better job next time around!

Cameron Edney: How did you push each other musically and creatively to get the best results possible for the new album?

HENRIK OHLSSON: Jonas, our guitarist and producer, kind of pushed us all to perform as good as possible but other than that we tried to keep the creative flow as natural as possible. If you push too hard you become too conscious of what you`re doing and from a creative standpoint that isn`t necessarily a good thing.
The reason for that is simply that you start to over-analyze what you´re doing and it`s better to have an 'it`s only rock`n roll'-attitude in the back of your mind and just go with the flow. Personally I felt really inspired throughout the recording and I think this was the most fun Scar Symmetry-album to record so far in our career.




Cameron Edney: 'Pitch Black Progress' was released back in 2006 and since then you have been promoting that album out on the road. Approximately eighteen months on how hard is it to get motivated to piece together ideas for new songs before hitting the studio?

HENRIK OHLSSON: It`s never been a problem to come up with material in this band, the ideas just keep pouring out. So we were really eager to enter the studio again because two years is a fucking long wait for us, we`re used to record a new album every year.

Cameron Edney: In a few words can you tell us the first thing that comes to mind when I mention the following tracks from 'Holographic Universe'…

Timewave Zero: One of my favourites! It has sort of a power ballad quality with death metal influences and progressive elements thrown in here and there.

Artificial Sun Project: The 80's heavy metal hymn of the album. We have one of those on every album, 'Obscure Alliance' on 'Symmetric in Design' and 'Oscillation Point' on 'Pitch black progress'. And now 'Artificial Sun Projection' on 'Holographic Universe'!

Quantumleaper: Some King Diamond-vocals that apparently raised a few eye-brows... I love King Diamond. And the song is awesome. An up-tempo composition for those about to rock!

Fear catalyst: A groovy tune with some unexpected turns, it may not stand out as much as the tracks above but it sure has its place on the album.

Cameron Edney: 'Quantumleaper' is by far my favorite song on the new album, is it too early for you to have a stand out track?

HENRIK OHLSSON: My favourite songs change all the time but my current faves are 'Timewave Zero' and the title track, 'Holographic Universe'.

Cameron Edney: How much involvement did you have in selecting the tunes which made the final cut on the new album?

HENRIK OHLSSON: We recorded thirteen songs and one was left out, but I didn`t decide which one to exclude. I think Jonas or Christian did that.

Cameron Edney: Henrik as a drummer did you approach 'Holographic Universe' in a different way to previous releases?

HENRIK OHLSSON: No, not really. But the situation was kind of different because we had toured a lot before entering the studio this time, so the band was more secure and sure about how to do things. It feels more like a band nowadays and we`re used to play together and all that, when we recorded the first two albums we had never toured and well...
I think we did like three shows between 'Symmetric...' and 'Pitch black...'. When we went to the studio this time we had done two European tours and two US-tours, plus a bunch of festivals. I think you can hear that we`re a tighter unit and better musicians than ever on this album.

Cameron Edney: There is no doubt that you're an amazing drummer! How long did it take you to lay down all the tracks for the new album?

HENRIK OHLSSON: Well, thank you! It took a little over a week, nine days maybe. Something like that!

Cameron Edney: Mate I want to speak to you about life on the road… Can you remember the hardest time you had as an opening act?

HENRIK OHLSSON: Yeah, the hardest time was probably on the first tour, 'Neckbreaker's Ball'. We were really inexperienced with the whole touring thing and on some dates they printed the wrong time on the tickets so people thought that we started playing thirty minutes later than we actually did. And our playing time was around 25 minutes...
That meant that the audience came in during the last two songs, which sucked big time. But we still had a blast on that tour, everything was so exciting and new since it was our first tour. So even though there was some misunderstandings regarding the time schedule we had a good time.

Cameron Edney: Henrik, you have shared the stage with so many great bands. Who have you enjoyed touring with the most?

HENRIK OHLSSON: We've had a great time with all the headliners that we`ve toured with. Especially Hypocrisy, Soilwork, Dark Tranquillity, The Haunted and Katatonia have been great to tour with.

Cameron Edney: Tell us, what is your most embarrassing onstage moment?

HENRIK OHLSSON: Well, once the 'drum-cage' that held all the cymbals and toms collapsed during a show and that was kind of embarrassing. But then again you learn a lot from experiences like that, you learn to improvise whatever happens [laughs].
The thing you don`t do is stop playing, that`s a big no-no. Another embarrassing moment happened during the last show of the 'Metal for the masses'-tour, the road crew decided to re-arrange my cymbals during the last song and I just sat there playing and couldn`t do a goddamn thing about it... But we managed to get through the song anyway. A lot of shit happens during the last show of a tour, lots of practical jokes etc...

Cameron Edney: [laughs] I don't doubt that mate! Henrik, as a drummer, do you do anything specific to warm up and prepare for a show?

HENRIK OHLSSON: Sometimes I listen to the click-tracks and play along with them before the show, that way I get to play the whole set before we actually enter the stage and if I can play the songs with only click and keyboards as support then I can be pretty sure that I know the songs by heart. But I only do that if we haven`t played live in a while. Other than that I just do some stretching and some warm-up playing by sitting on a chair and hammering in the air basically.

Cameron Edney: When the time comes to work out the set list, do you find it hard to choose the right songs, I mean, there will always be fans who want to hear the old stuff and the occasional obscure song and of course you have to play some new tracks. Do you find it hard to make a set that is for fans of all eras?

HENRIK OHLSSON: Well, we pretty much know which ones that are good live-songs, at least those from the two first albums. Now we have a new album out and we`ll have to try that material and see what works best in a live-situation.
Sometimes people THINK they want to hear a song like, say, 'Dreaming 24/7, but since that isn`t a good live-song people tend to just stand there and watch when we play that particular song. We want the audience to go crazy when we play our material so 'Dreaming 24/7' was a song we excluded from the set when we had tried it a few times.
But I think we have a good balance in our set-lists, there`s faster songs combined with heavier stuff and we always play songs like 'The Illusionist', you know, songs that everyone seems to like.

Cameron Edney: Is there one show that you'd recall as the worst show you have ever played?

HENRIK OHLSSON: Yeah, during our first US-tour we played in a city, or a town is maybe a better name for it, which name I won`t mention to protect the...innocent.

Cameron Edney: [Laughs]!

HENRIK OHLSSON: Anyway, the crowd just stood there watching in total apathy and the apathy remained from the first band to the last! I mean, I can understand if some people don`t really care about the opening act but to not even react when the headliners enter the stage...what is that?

Cameron Edney: [laughs] Yeah man that is a little out there! Since the band formed you have played with many amazing rock and metal bands. Who is the one band you would like to hit the road with?

HENRIK OHLSSON: Judas Priest! Or some other eighties heavy metal giant. If that isn`t possible for some reason then Arch Enemy would also be cool to tour with. Or perhaps Avenged Sevenfold.

Cameron Edney: Mate, we have hit that part of the interview where our readers want to find out more about the real you! What was the very first concert you attended and how much of an impact did it have on you musically?

HENRIK OHLSSON: The first show I went to, that wasn`t a local show, was Kreator on the 'Coma of Souls'-tour in 1990. Death was the support act (without Chuck Schuldiner! The so called 'Fuck Chuck'-tour...). The guitarist in Death at that point was Walter from Rotting Corpse and he actually drove our tour-bus in the States in 2007! How cool is that? Anyway, seeing Kreator back then was amazing, I was so inspired by the whole thing and it is something that I remember to this day as a very cool experience.

Cameron Edney: What have your parents thought about the music you played?

HENRIK OHLSSON: They actually like Scar Symmetry, aside from the death metal-vocals, otherwise they haven`t really understood the music that I`ve been playing throughout the years. I mean, I`ve been playing mostly extreme metal and my parents can understand bands like KISS and appreciate that kind of music but nothing more brutal than that. So they`ve been very supportive but they just can`t understand death metal. That was probably one of the reasons why I started playing it [laughs].

Cameron Edney: [Laughs] Tell us about your upbringing in Sweden… were you the 'Weird long haired kid in school', did you aspire from an early age to become a drummer or were your goals very different?

HENRIK OHLSSON: In the eighties, when I grew up, heavy metal was the shit and everyone liked that kind of music. So it wasn`t that weird to have semi-long hair and enjoy bands like Kiss, Mötley Crue and W.A.S.P. But during high-school when death metal entered my life I guess I became sort of a weird long-haired guy dressed in black, you know.
Cause Morbid Angel, Deicide and Obituary was never meant for the 'normal' people, if you know what I mean. But at the same time that was what made it all so special, when you`re fifteen years old you don`t want to be normal. And well...I still don`t want to be normal. I`ve always been very fascinated by music and I`ve wanted to be a musician for as long as I can remember, and when I was around fifteen years old I knew that drums was the instrument for me because I had played drums for a couple of years and I was pretty good at it.

Cameron Edney: What is the one album that changed your life?

HENRIK OHLSSON: When I was eight years old I heard Kiss 'Lick it up' and that`s when I knew that metal was the music for me. Later on I heard Morbid Angel 'Altars of Madness' and that album blew away all the musical boundaries, when I heard that album I understood that you can do anything with music.

Cameron Edney: There has been so many highlights in your career, what would you say have been your greatest achievements to date?

HENRIK OHLSSON: Well, going to the United States for the first time was definitely a huge achievement. That`s something that I`ve been dreaming about for many, many years.

Cameron Edney: Who have you been surprised to learn is a fan of you work?

HENRIK OHLSSON: I`ve been surprised by the fact that our fans can be forty five years old or ten years old, we have such a wide spectrum of fans and that is so cool. So judging from that I`m more surprised when people DON`T like our music than when they do like it [laughs].

Cameron Edney: What's the craziest rumor you had ever heard about yourself and or the band?

HENRIK OHLSSON: That we sound like Soilwork [laughs]! That`s a crazy rumor right there.

Cameron Edney: [Laughs] yeah it is, you can certainly tell the difference between you both! Mate, tell us something about the other guys in the band that we may not know!

HENRIK OHLSSON: Christian is a nurse and Kenneth is a garden-designer, how about that? The fact that Per is an amazing cook is also a little know fact. And Jonas, well...he doesn`t really have any secrets. I mean, we all have secrets that we can`t tell you about but...you know what I mean!

Cameron Edney: [Laughs] yeah I get ya! I want to ask you a few quick questions in regards to drumming. I too have been drumming for a few years and was inspired by drummers such as Eric Carr, Charlie Benante and Igor Cavalera. Who inspired you to pick up the sticks?

HENRIK OHLSSON: Eric Carr was definitely an inspiration for me as well in the beginning! And well...Tommy Lee and Mikkey Dee was also an inspiration as well as Lars Ulrich in the early days. I`ve always liked drummers who has a bigger role than usual in bands. But later on drummers like Sean Reinert and Snowy Shaw took it all to a different level for me playing-wise.

Cameron Edney: Using only five words: How would you describe your drumming technique?

HENRIK OHLSSON: Chaotic, playful, with lots of improvisation. This may not be the descriptions that people expect from me when they listen to Scar Symmetry but I am restricted to a certain extent when I play with Scar Symmetry compared to how I played in Theory In Practice or Altered Aeon for example, I`ve learned to use more of a groove-based playing in this band because this band is more about groove than technicality. But my natural style is to play chaotic and confusing [laughs].

Cameron Edney: Describe your dream kit to us?

HENRIK OHLSSON: I don`t know...three bass-drums, ten toms of different sizes, two chinas on both sides and maybe ten more cymbals of different kinds. An ice-bell and a gong would be nice. I`m thinking arena and eighties heavy metal when you say 'dream-kit', ok? I won`t disclose name brands since I`m currently negotiating endorsement-deals.

Cameron Edney: That's fine mate, sounds like a mean kit! These days it seems many drummers are just trying to outdo each other by playing faster than the last and most no longer have a unique signature sound. What advice do you have for drummers who are trying to come up with their own unique techniques in a genre where so much has already been done?

HENRIK OHLSSON: Don`t rely upon theory so much, I think that 'schooled' drummers often sound boring without much imagination in their playing. And I know what music-schools are usually like...they`re often boring without any sense of imagination! Play with intuition and 'feel' instead and you`ll see that a signature sound emerges without effort. And play a lot! Create songs by yourself and record them every now and then, because then you`re practicing without really knowing it. It never gets boring that way.

Cameron Edney: Henrik, if you were to stop playing tomorrow, what would you be doing?

HENRIK OHLSSON: I would become a spiritual guru.

Cameron Edney: Just before we wrap it up mate the new album 'Holographic Universe' is out now and you guys will be hitting the road soon to promote it, what else lies ahead? Do you guys have a Dvd on the way? Are you already writing for the next album?

HENRIK OHLSSON: We`ve talked loosely about a DVD but nothing`s confirmed at this point. Jonas has already written some new riffs so there`s definitely new ideas for songs already. We`ve recorded a video for the song 'Morphogenesis' a few weeks ago and that one should be available on the internet very soon!

Cameron Edney: Mate, lastly a question I ask of everyone I interview… What is the one band you never want to hear again and why?

HENRIK OHLSSON: Metallica. That`s the name that comes to mind, but it`s not really true since I like some of their early albums. But I think they`ve lost everything that made them good back in the 80s...

Cameron Edney: Mate to be honest I have to agree with that myself! Henrik, thanks again for taking the time out to answer these for our readers.

© Cameron Edney July 2008

The latest killer Scar Symmetry album 'Holographic Universe' is out now via Nuclear Blast / Riot Entertainment! Grab your copy today! Buy From Amazon


To keep up with the latest news on Scar Symmetry head to the following website
Official Scar Symmetry website
Scar Symmetry on MySpace
---
Angel Blake - The Descended Dynamic Arts


Former The Crown bloke Marko Tervonen is back with the second album from his new band, Angel Blake, albeit one with a new singer in the shape of ex Treasure Land vocalist, Tobias Jansson. And it's an enjoyable heavy metal stomp, although one laden with a melancholic edge.

It's quite an old fashioned release as it's built on an array of catchy riffs and sing along choruses, something that went out of fashion around about 1982. But for those of who grew up on Judas Priest, it's an absolute delight. Tracks like 'Anywhere But Here' and 'When All The Lights Go Out' are designed for a packed arena and a baying crowd. Proper metal.

Everything is as it should be on a metal album. In your face production, guitars well up in the mix and strong, if not particularly individual, vocals. At its heaviest it brings to mind a more melodic Sentenced. At it's most melancholy, it reeks of Danzig. If there's one criticism, it has to that the album drags a bit towards the end, with all the best tracks loaded up in the first half, although the title track comes close to saving things.

A good, if not great album, with half a dozen killer tracks. It's what the program button was invented for.

© Stuart A Hamilton
Rating *** 1/2/ (3.5/5.0)

Buy From Amazon
---
GRAND MAGUS - "IRON WILL" RISE ABOVE (2008)

Three years is not a long time to wait for the release of a new album, especially one being the product of a band that you really like, but somehow in the case of Swedish metallers Grand Magus, this delay created huge doubts in my head with regards the band's future.
Why? I really don't know, but you can surely justify why I felt as if the ground had moved under my feet the moment I was informed that the band's original band member Trisse decided to give up his well-earned seat behind the drums. What now, I thought to myself? Well, all negative feelings I experienced at the time were transformed into sheer happiness the moment I received the promo copy of "Iron Will" - Grand Magus's fourth studio effort.

Those of you who read my review of the band's previous album "Wolf's Return" (2005) may be wondering why I failed to provide it with a top rating and to be entirely honest with you, I never quite understood it myself at the time. Strangely enough, things became clear only a couple of weeks ago, the moment I started listening to "Iron Will" and began drawing comparisons between the two albums.
Even though both releases are built upon the same basic principles and influences, "Iron Will" manages to come across as slightly more superior in terms of production and overall performance and won my attention in no time. Not only that, but for the first time in the band's career I came across a release that, even though it does feature a few tracks that I can easily classify as being my personal favourites, I felt compelled to listen to it from start to finish, over and over again.

Any recording artist will tell you that one of the most important attributes that an album can possess nowadays is the ability to capture the attention of its intended audience from the very first few notes - a 'mission' that "Like the Oar Strikes the Water" managed to achieve with absolute success. Featuring an epic mandolin intro, an array of simple but killer riffs and a beautiful Maidenesque guitar solo, this three and a half minute opus shocks not only with its simplicity but also by its straightforwardness, serving as a warning for better things to come.
The following track "Fear is the Key" can also be classified as the band's tribute to NWOBHM, yet a groovy break half way through bares more similarities with Doom Metal bands of the likes of Cathedral. More such references can be found in "Self Deceiver", a slow rhythmical doom opus, but prior to that you will first be exposed to the same titled "Iron Will" and "Silver Into Steel" - the former being a mid tempo rhythmical killer and the latter a heavy/melodic opus whose vocals are heavily influenced by Rainbow, whereas its main riff is reminiscent of that of Manowar's in the all time classic, and my personal favourite, "Blood of My Enemies".

Even though "Silver Into
Steel" is one of my personal favourites of the album, the first song that brought shivers down my spine was "The Shadow Knows" - a five and a half minute up tempo composition which combines the beat elements from two of the best Heavy Metal bands ever to set foot on this earth: Judas Priest and Iron Maiden. Those of you who are really interested in finding out whether Seb, the band's new drummer, is a worthy replacement for Trisse, will find many arguments in his defence on "Beyond Good and Evil", leaving the nine minute opus "I am the North" to provide a fitting ending to this great release.

If you were to ask me a month ago as to whether I believed that Grand Magus would ever manage to top their 2003 release "Monument", an album that became a very good companion to me over these last few years, the answer would probably have been 'no', so this is indeed one of the few times in my life that I am so happy to have been proven wrong. "Iron Will" is an album of immense quality and passion, and album that has 'imposed itself' on me to such an extent that it will take a miracle in order to deprive it from featuring in my 'best of' list for 2008.

John Stefanis

Rating: ***** (5.0/5.0)
---
Degradead - Til Death Do Us Apart
Dockyard 1


Jesper Strömblad (In Flames) says about Degradead:
"I had the opportunity to work with the band I would say is the future of metal. If you miss the classic Metallica, if you are tired of the New Wave of American Metal, this is the band for you. Don´t miss out of the most important release of the year... Degradead debut album".

Which is hyperbole of the highest degree, and one that could actually work against a band. I mean, this is a good album, and one worthy of praise. Although you would have thought that the bloke out of In Flames might have spotted the heavy dependancy on In Flames riffs. Mind you, they're old school In Flames licks, so maybe he's forgotten about them. That's when they're not being Soilwork.

Which is a shame, because you expect a debut album to have some noticeable cribs from bands of yore, but I might not have strained so hard to pick them out if hadn't been for the "future of metal" comment. Because, on further investigation, Degradead do have a lot to offer fans of melodic death metal.

There are plenty of catchy riffs on tracks like 'Pass Away' and 'Burned', and there is a degree of originality in the arrangements, which bodes well for future Degradead offerings. Vocalist Mikael Sehlim is a particular find, with a distinctive style, and if you put the publicity to one side, you'll find a lot to enjoy.

© Stuart A Hamilton
Rating ***/ (3.0/5.0)

Buy From Amazon
---
Shade Empire - Zero Nexus
Dynamic Arts 2008


Album number three from the fierce Finns, following on from debut "Sinthetic" and "Intoxicate O.S.", sees them stepping up a notch as they sign to a new label.

They're a self proclaimed "hybrid metal" band, which actually means they're rooted in melodic death metal, but with a few non generic twists to keep you on your toes. And it works very well as they temper things with a few industrial metal effects and some guesting gothic vocals.

It's an album that keeps your attention going all the way through, as their individual style of arranging ensures that each song has something that makes you sit up and go "ooh". Those who enjoy music on the brutal side, however, will be pleased to know that, for the most part, the riffing remains extreme. It's also a treat to hear the electronic elements used as an integral part of the music, rather than as a last minute add-on.

Round my way the highlights were the hit single in waiting, 'Adam & Eve', and the utter madness of the closing, epic, nine minute, 'Victory', a song so twisted and original, it would give Devin Townshend a headache trying to keep up, as they blast through death metal, jazz fusion, and goth, all topped off with a sax solo! A fine end to a fine album.

© Stuart A Hamilton
Rating ***1/ (3.5/5.0)

Buy From Amazon
---
Crystallion - Hattin Dockyard 1 2008


First of all I must admit to you that I am totally obsessed with all things melodic power metal. I just love this genre of metal. I like a lot of extreme metal and death and what have you, but power metal captured my heart roughly 10 years ago. I think Hammerfall's Legacy of Kings album was the culprit so you can blame them!

Anyway Crystallion hail from Germany and this is their second offering after their debut release, "A Dark Enchanted Crystal Night". Since this obsession of mine reaches to unknown depths, I have actually heard the debut, albeit only once. It came across as a very young band trying to copy Gamma Ray, Stratovarius etc and failing due to lack of experience or ability to craft memorable tunes and a rather average vocal performance.
Though of course I don't remember all this to the letter, I am just going by the fact that if it was any good it would have got a few more plays from me but alas it didn't. Anyway Crystallion were obviously undeterred and have now returned to the European melodic power metal fore with their new CD, Hattin. A quite ambitious and conceptual story about the Templar Myths and specifically the Battle of Hattin, which apparently was the Crusaders worst defeat and culminated in the end of Crusader states in the Holy Land.

So what can these German lads give the hordes of Euro melodic power metal fans that other bands haven't given us before? Well actually the answer, rather predictably is nothing. Of course us PM fans are not really after originality to be perfect frank, we are after glorious romps, galloping riffs, searing leads, rampant drums, battle cries, cheesy lyrics about crushing the enemy and soaring high pitched melodic vocals all wrapped up in a crystal clear production. I make it sound good don't I! I always wonder why so many metalheads hate power metal. Their loss!

So do Crystallion offer us these things on their second album? Well I think the answer is YES overall. The album starts with a pompous intro with an accented German dude setting the scene for us, laughable yes, but we need an over-the-top start like this and soon we are off into the first song, Wings of Thunder and the tempo is not hell for leather surprisingly.
It is mid-paced and ultra melodic with galloping sections and crisp melodic riffing until we reach the chorus which is finally backed by the double bass drumming that I was expecting. The vocals from Thomas Strubler have improved a fair bit from the debut. He sings very clearly and you can understand every word. But he has this tendency to whine a touch on the higher register.
When he sings in the slightly lower register, he reminds me of the amazing Daniel Heiman, ex of the almighty Lost Horizon. I wish Thomas stuck more to that style but of course you need high-pitched singing, as this is intrinsic in power metal.

The songs continue with melody piled thick with a sweet clean production. Thomas' tells us about the Christians being beaten in the next song Vanishing Glory which is a nice track with lots of guitar melody and a crystal clear production allowing the instruments all to be heard clearly.
However the feel of the songs is such that you get the impression that you have heard these melodies somewhere before on another album. This is probably inevitable with PM bands like Crystallion who don't have an original bone in their body.
But like I said this doesn't or shouldn't affect the quality of the music or the songs. Crystallion offers decent music with a lot of melody and a few huge choruses to sing along to. Vanishing Glory in particular has a great chorus, as does Under Siege which is a slower song with a great atmospheric start that leads onto a stomping riff with a huge power packed chorus.
This song actually reminds me of 80s hard rock rather than nowadays power metal which is quite a cool break. Those two are perhaps my favourite songs on the album as the chorus work is very catchy and made for singing along to. Thomas sings this song really well too, and sounds better than on some of the other songs. Tracks 5, 6 and 7 are like a trilogy all prefixed by the words "The Battle" so a 3 parter explaining the actual battle of Hattin.
This part features the band at their most speediest, reminding most of Stratovarius both musically and vocally with high-pitched singing and double bass drum overload, with fast melodic riffing ala Hammerfall.
The final song is Preach with an Iron Tongue and has a great mid temp melodic riff after the slow intro. The song builds so well although Thomas' vocals are a bit whiny on this track, but it is a nice and epic track with good atmospheric parts that move the song along nicely.

So finally there you have it. Crystallion is not the worst power metal band ever that's for certain. To use a football analogy, they are like a Championship side just promoted to the Premier League and battling to avoid relegation.
They have started the season well, but it's a long slog and in order to stay in the Premier League with your Gamma Rays, Helloweens, Rhapsodys and Hammerfalls, they need a large injection of funds and a good manager. Still at least they got promotion, now they need to consolidate and maybe the next album will confirm their status as a Premier League power metal giant!

© Pirage Forsi
Rating ***1/ (3.5/5.0)

Buy From Amazon
---
---
**** Out of this world | **** Pretty damn fine |
*** OK, approach with caution unless you are a fan |
** Instant bargain bin fodder | * Ugly. Just ugly