WIN A POISON CD and T-SHIRT!!
Here's your chance to win a copy of the new Poison CD 'Poison'd'. We've got three copies to give away plus a T-Shirt to each of the three winners.
The 13-Track Album features new recordings of Poison's favourite Rock Classics, including hits originally recorded By David Bowie, The Rolling Stones, The Cars, Sweet, Tom Petty & The Heartbreakers and More!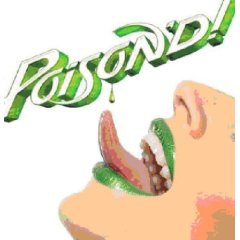 GRTR's Nikk Gunns writes: 'the band have pulled off what others have tried before - and failed to do - they have released a credible covers album, that coinciding with this summer's tour, should do well for them." (Review)
Closing date is July 31. Just answer the following question:
Who did the original version of 'Little Willy'?
(a) Slade
(b) The Sweet
(c) The Romantics
Now complete the form below: