This is the feature where we revisit bands or albums that are worthy of attention but may well have been overlooked over the years…we also signpost the definitive CD versions and related albums worth investigating.
If you have your own neglected band/album send us a review!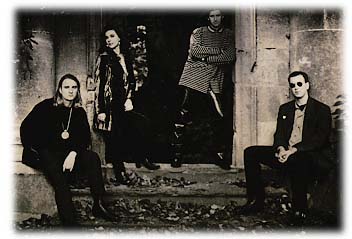 River City People consisted of two brothers Tim and Paul Speed (guitars and drums respectively)and Dave Snell (bass) who in 1987 were all studying at Liverpool Polytechnic. Vocalist Siobhan Maher had previously worked with Snell in a band called Peep Show and had also achieved some fame as a TV presenter in the mid-eighties. The band's break came in 1989 when they received funding from the pop programme 'The Chart Show' to make a video and were subsequently signed to EMI.
The band's debut album (producd by Don Gehman who had worked with REM) was perhaps out of its time; had it been released ten years earlier on the heels of Fleetwood Mac's 'Rumours', it may have fared better. Although the band's melodic style owed something to other great stylists (for example U2 and Simple Minds in addition to Mac), they were in the grand tradition of pop-rock mainstream with some killer hooks, riffs and melodies. A cover of 'California Dreamin' only served to further their pop credibility and actually achieved a UK Top 20 slot when released as a single.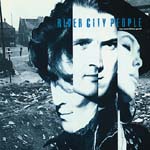 Sadly, after releasing the "difficult" second album in October 1991 internal bitching about the direction of the band led to an impasse and they were dropped the following year by EMI. Maher found short-lived work with ex-Bangles drummer Debbi Peterson under the name of Kindred Spirit whilst the Speed brothers returned to the 'Pool. They later surfaced in a band appropriately named Speed who released one dreadfully marketed album in 1998. Dave Snell went into band management.
Siobhan Maher, married briefly to Snell, subsequently sought her fortune in the States and, newly-married to top Nashville producer Ray Kennedy, released an excellent solo album in March 2002.
---
Don't miss:
River City People: Say Something Good
(reissued version includes the single, California Dreamin')
(EMI CDP 7 94838 2)
Don't skip:
Walking On Ice, Under The Rainbow,Thirsty
Worth investigating:
Siobhan Maher-Kennedy The Immigrant Flower (2002)
(Gravity 74321922952)
Text © 2002 David Randall
Further info:
Website


---
Walking On Ice
© 1989 River City People/BMG Music Publishing. All rights reserved.
---
| | |
| --- | --- |
| | Print this page in printer-friendly format |
| | Tell a friend about this page |