Welcome to the getreadytoROCK! competition page
We promote our own regular competitions, but we also signpost other rock-related comps that we know about.
This is your chance to BAG UP!! Just answer the question below
If you have a competition, just email us with all the details, and we will post it here.


---
WIN TICKETS TO iTUNES FESTIVAL
Here's your chance to win a pair of tickets to the iTunes Festival on Monday 30 July.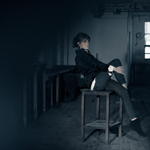 You'll be able to see two great artists The Coral, who have a new album out in early-August, and Candie Payne who recently released her highly rated debut album.
The gig is at ICA in London. More information Normal comp rules apply but please supply your phone number so we can contact you on Saturday 28 July if you win.
Closing date is July 27. Just answer the following question:
Candie Payne is related to which of the following musicians?
(a) Sean Payne of The Zutons
(b) Davey Payne of The Blockheads
(c) Kendall Payne
Now complete the form below: