IAN CHRISTE
Based in New York, metal guru Ian Christe is the author of the terrific history of metal 'Sound Of The Beast' and most recently a well-received biography of Van Halen.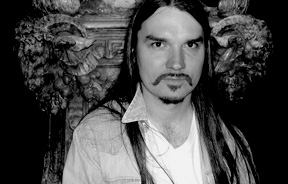 Why did you decide to write a biography of Van Halen?
Well, though Van Halen remain legends in the United States, nobody had written a history of the band in almost 25 years. I felt like they deserved an update, just something to preserve their story. After all, their trials and tribulations had only just begun when David Lee Roth
first left the band.
I should also say that I rediscovered Van Halen while working on my first book, 'Sound Of The Beast: The Complete Headbanging History Of Heavy Metal,' and that this book is a homage to these guys who had such a big impact on hard rock music.

Did you approach the band about the book?

Yes, but unfortunately this is not an era of great openness for them.
The days of mile-a-minute motormouth interviews are long gone. They were all in deep hibernation while I was writing, and I eventually gave up and treated them like historical subjects.
Even now that they've revived, though, the Van Halen's have only done one interview each and Roth has done none. I don't blame them! The press has never been their friend.

Do you know if they have read it yet?

I personally handed copies to their management, so I hope so. And I hope they get a kick out of it. I understand it's a fragile situation and they may not be in the mood for a romp down memory lane, but it's a fun book and it's meant for a few laughs, even if your last name is Van Halen.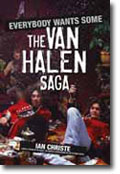 What do you think of their current reunion? Have you been to any of the gigs? Is there a future for this line-up of the band?

I've been to two early shows, and I have tickets for a third at Madison Square Garden which was recently postponed.
As far as prior speculation went, they are already in the future, as nobody expected this second round of dates in 2008. Right now we're halfway through the brief regrouping period, and hopefully the machine gets back on track and continues onward to Europe, Australia, and Japan before the end of the year.
On a good night, this line-up definitely has that old time magic, I hope it lasts. You really do have to experience it to understand the importance of Van Halen.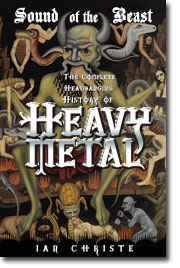 Given the sheer scale of material for 'Sound Of The Beast,' how did you go about writing your latest tome? Was it an "easier" process?

Ha, good question! Yes, this book was much easier, and took a fraction of the time. Even with their twists and feuds and periods of confusion, Van Halen were much easier to portray on paper than the amorphous 40-year-old black blob of heavy metal, with its tens of thousands of bands and hundred-odd cities and countries. Yeah, 'Sound Of The Beast' was utterly overwhelming, man. Van Halen was a blast of fresh air.

Can you tell me briefly about your writing career so far?

I started writing a heavy metal fanzine as a teenager, and then somehow wrote professionally for music magazines in the 1990s. I wrote for Wired for a few of the good years, and then took about five years off to tackle 'Sound Of The Beast.'
Now I do all kinds of projects. In the past year I've done science stories for Popular Mechanics, an essay for Megadeth's Warchest box set, and a chapter on Iron Maiden's 'Killers' for a book about desert island records, called 'Marooned.'

Do you have any music/non-music writing ambitions?

Well, I'd like to raise goats and bees, if that's what you mean, but that's pretty hard living in Brooklyn. As far as writing aims go, it is important to me to get all these stories and ideas about heavy metal and bands like Black Sabbath, Van Halen, and even Napalm Death down on paper, so there's a historical record of the huge expenditure of energy they represent.

What are you working on now?

I've just finished a novel about a "satanic panic" in a midwestern town in America during the 1980s, called 'Satan's Hollow.' I've been doing a weekly heavy metal history show for Sirius satellite radio since 2004, and that's going strong.
But my main focus in 2008 has been launching a small book publishing company. The first two books are 'Swedish Death Metal,' a great history of that scene by Daniel Ekeroth, and 'Sheriff McCoy,' the lively autobiography of Andy McCoy from Hanoi Rocks. Best of all, I'm getting married in the fall--oh, is that work?



---
Interview © 2008 Noel Daniels. All rights reserved.
---
| | |
| --- | --- |
| | Print this page in printer-friendly format |
| | Tell a friend about this page |