PRAYING MANTIS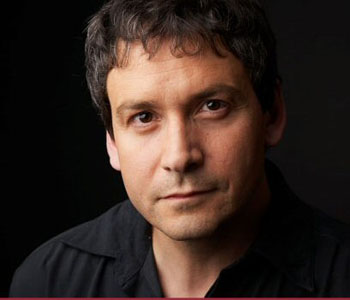 NWoBHM legends Praying Mantis formed in 1978 by brother Tino (guitar) and Chris (bass) Troy, releasing their debut album 'Time Tells No Lies' in 1981.
The band dissolved after a few further singles, but the Troy brothers returned with Stratus (formerly Clive Burr's Escape) for 1984's 'Throwing Shapes' album, featuring former Grand Prix and future Uriah Heep vocalist Bernie Shaw alongside former Iron Maiden drummer Clive Burr.
Praying Mantis reformed for the NWoBHM 10th anniversary, and have been touring and recording ever since.

The band's more melodic metal has remained popular in Europe (releasing several albums on the Italian label Frontiers) and Japan.

The new as yet untitled album is due for release early in 2009, and here bassist Chris Troy gives us the latest, including dismissing internet rumours of the new album's name!


How was your recent gig at the Headbanger's Open Air Festival?
Really good. It was incredibly hot that day on stage, but it was a really great atmosphere and everyone said that our sound out front was excellent. So full credit to the sound guy! (I still don't know who it was?)….
It was funny because Andy our guitarist insisted on wearing his leather trousers to look the part but it literally back fired on him. Because of the intensity of heat, wearing those trousers just made it unbearable and on two occasions during the set he was close to passing out!!

The new album 'The Power Of The Mantis' has been a few years coming, what have you been up to?
I would be interested to hear where the name of the album you mention has came from?.. (Wikipedia gets it wrong again - Ed)
We have been toying with a few ideas and 'Touch The Rainbow' appeared to be a contender. However it looks as though we may go with another song title on the album which is 'Sanctuary'. But 'Power Of The Mantis' is a new one on me!

Who have you got on the new album?
Don't know yet for sure???......hopefully this is a joke but the way we have been through members in the past anything is possible, seriously there is Tino Troy (brother), Benjamin Reid on percussion, Andrew Burgess on guitar, Mike Freeland on vocals and myself on Bass guitar.

How did the new record deal come about?
We have had a few deals in the past with Frontiers and they are after all a melodic rock label. If anything they have pushed us for this album and for that I sincerely commend them.
Like all people musicians need deadlines to work to or they become complacent, or in real musician's terms 'lazy bastards' :.

We last met in 2000 when you were meant to play with Paul Samson, do you have plans to play London more often?
The trouble is with London is that the practical venues are becoming fewer and fewer and often it depends on the ability to play with other bands in some form of fest.

Your last few albums have been well received and very consistent, is it hard for you to get a deal in England?
England I believe has a strange taste in music. It is no doubt a very fad type market and in our field of music I honestly wonder if there is a decent market. Other territories such as Germany and Japan appears to have a more stable and consistent basis for rock music.
You're still using the Rodney Matthews' designed logo, who also illustrated your first 2 albums. Would you work with him again?
Yes and there is a very strong possibility that he will be used again on this new album. I have always loved his style and would welcome another album cover with his unique style which also really fits in with the music.

You did an album or two with Paul Di'Anno, how did that work out?
Wow that was a long time ago. In fact I think it was the live at last album back in 1990 to celebrate the 10th anniversary of the New Wave of British Heavy Metal (NWoBHM).
That was a combined Iron Maiden / Praying Mantis venture where there was Paul and Dennis Stratton formerly of Iron Maiden and my brother Tino and myself from Praying Mantis.
In all honesty there was a big clash of personalities between all the band and Paul and decided there would not be a future for this particular line up. However that album was really okay and I enjoyed playing some of the Iron maiden numbers. Paul sounded pretty good on it too.

Going back to the 80s, your first 2 albums are still unavailable on CD here, any plans to readdress that?
The web site is currently being updated and will soon include a store such that these CD's and other merchandise will be available on line.
How did the Stratus project come about?
That is actually quite a number of years ago but it was mainly through our very good friendship with Clive Burr during the Maiden / Mantis era where we supported them on countless occasions.
When things did not work out for Clive in Maiden it seemed a natural progression for him to work with us. However it did not appear to be appropriate to use the name Praying Mantis and hence we came up with Stratus.

Your first album (Time Tells No Lies, 1981) is a NWoBHM and Melodic Rock classic, how do you feel about it now?
It is an absolute honour that it is classified as such and it is strange how many bands have that magic in their original compositions that are never quite emulated in their later productions.

Your music isn't typical NWoBHM, is it a tag that bothers you?
Not at all. I totally agree though that we are not really NWOBHM though we probably sit on the very edge. However I would rather be in some sort of classification than none at all.
In reality our sounds can be pretty heavy and particularly now with Andy Burgess in the other guitarist in the band duelling with Tino there is much more of a hard element to the music.

Any message for your fans?
The real Mantis fans must be some of the most patient that one could possibly hope for. So to those, please accept my sincerest thanks for your support over the years.
Things recently are moving nicely again and I really do believe that the new album will be a stonker and who knows, maybe it will even stand up to 'Time Tells No Lies'.

---
Interview © September 2008 Joe Geesin.
All rights reserved.
Band website
---
| | |
| --- | --- |
| | Print this page in printer-friendly format |
| | Tell a friend about this page |