1. What are you currently up to?
I've just finished a new record "Rock of Faith",and after three months in the studio.
I'm still recovering from having my 4.5 yr-old son Dylan here for Xmas and New Year. Dates are starting to come in for 2003, including 2 DVDs, one in Poland as part of a tour in April,and one in Iceland (country,not the supermarket)in September.
Dates in UK, Japan, and Europe, Mexico are starting to surface, and at the moment I'm doing pre-release promotion (I did an hour special on XM Radio in Washington DC just before Christmas).
2. What has been the highlight(s) and lowpint(s) of your career?
Highpoints would be for me the single "Burlesque" with Family, "Red" album with King Crimson, U.K.playing to over 100,000 people in Philadelphia in 1978,ASIA's first album,Battle Lines (solo album in 1995)being the main theme for a British feature film (Chasing the Deer).
Lowpoints - any of the many times I've felt betrayed.
3. Who have been your main musical influences and why?
My brother,Robert, for practicing his Church Organ music so much,and influencing the way I think about music.
Brian Wilson for showing me, with the Beach Boys, that there was an unlimited adventure in music ahead of me if I wanted it, and all those wonderful composers - Bach, Beethoven, Mahler, Tchaikovsky.
4. Could you tell us a little more about your new album 'Rock of Faith'? You have a number of guests on there as well. How did you get these musicians involved and what are some of your personal song highlights & why?
That's TWO questions! Complete departure from previous efforts in song structure, approach to lyrics and music, recording technique- virtually everything (and everything Virtual). I was much more open about other peoples' input on this record.
There are actually LESS guests than usual--they are there to "humanize" the sound.
There are real drums from Steve Christey, guitar from John Mitchell,and saxophone from Tim Garland,flute from Martin Orford, cello from Hugh McDowell (ELO),real vocals,and Virtual keyboards all over the shop.
My favourite pieces keep changing, but "I've come to take you home"remains my current fave, for many different reasons, personal and musical.
5. Which countries are your biggest fanbases for your solo work? Anyone you would like to work with in the future? Would you ever work in a full-time band environment again?
Hey, that's THREE questions!! Japan ,USA and some European countries, but south America is a blast-amazingly loyal and dedicated fanbase-also Russia. I doubt that I would work full-time in a band again, and I am happy working with the people who are close to me now. I've been shown loyalty beyond the call, and it is very important to me.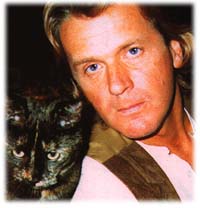 6. Why do you think Asia broke so big when they did? What are your fondest memories of the Asia days? How did you manage to keep the band going in the late 80's when there were numerous line-up changes?
Three questions again!!! The album was really really good,the songs were very strong,as was the production.The radio was playing "A Flock of Hairdressers"at the time,so Asia came at people like a ton of bricks. Also the image (four similar people,four-letter symmetrical name).Kept the band going with great difficulty.
7. Asia - they recently played a 20th annivesary gig. How come past members didn't appear on stage? Would you ever rejoin the band or play a one-off reunion gig with all the past memebers? (Well not all! Just the 82-84 line-up plus the present line-up)
Speaking personally, I was not asked,and the other thing is that some of us accept that the band finished in 1991. No.
8. Any tales from your days on the road with Uriah Heep and King Crimson? Which countries/venues did the bands enjoy playing the most?
Too many tales, and I wouldn't put them in print anyway!
9. Outside of business, what do you enjoy doing in your free time?
Being with my son and family,walking in healthy places,visiting places I've never been before,and visiting people and places that I know well.
Eating good stuff, not smoking, swimming in the sea which is five minutes from my home. Doing crosswords. Watching Match of the Day. Drinking good cappucino with good friends. You know the drill.
10. Message for your fans...
Thanks for being there. I have no plans to do anything other than what I do. If I make a difference, I'm happy and indeed honoured.