RICH WARD (FOZZY)
Wrestling star Chris Jericho met Rich Ward of the band Stuck Mojo backstage at a WCW gig in 1999. They immediately hit it off and even shared a love of Journey and Stryper! The name "Fozzy" comes from the time when as "Fozzy Osbourne" they played various rock covers together. It was only for their second album 'Happenstance' (2002) that they started writing original songs.
The band's latest album 'Chasing The Grail' was released in 2010.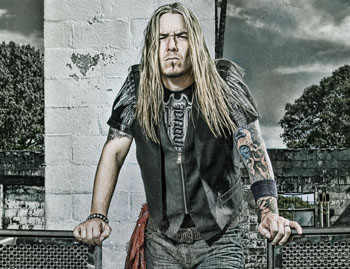 Could you tell us please what are you currently up to?

Rehearsing full time with Fozzy, preparing for all the upcoming shows.

Could you take us through the songs on the new album 'Chasing The Grail' (e.g. ideas behind the songs, songwriting process etc)?

I started writing the album with 14 sheets of lyrics that Chris Jericho (CJ) had sent me several months earlier. With a guitar and a drum machine I just started compiling song ideas with the lyrics that CJ had written. It took a couple of months to get my rough ideas into fully realized songs and working demo recordings. Even then, I was constantly revising and reworking the songs until we finished the final studio mixes.

How did you hook up with Riot Records and why did the band leave SPV?

Over the years we have developed a great working relationship with Riot owner, John Howarth. In the early stages of making the Chasing The Grail record, we decided that we didn't want to just turn the worldwide rights of the record over to someone who we didn't have this kind of relationship with. With all the rats and snakes in the music business, its important to work with people you can trust.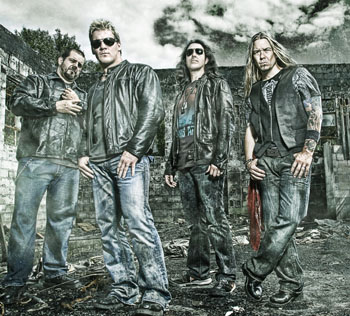 How did original drummer Frank Fontsere come to rejoin the band and did it take long for him to fit in again?

We stayed in touch after he left the band, and at some point I just begged him to come back. I've played with Frank for almost 20 years, so there was no re-adjustment involved.

What have been the most memorable live shows for you and why?

Download 2005 was one of Fozzy's best performances. We had just come off lots of back to back tours and we were playing as good as we ever had to date. Add that to the fact that it was one of the biggest and most energetic crowds that we had ever performed for. It was just one of those magic shows.
What's next for Stuck Mojo? Have you been pleased with the fans response since the band reformed?

Absolutely. Stuck Mojo is obviously having to take a back seat while we support the new Fozzy record, but Mojo will be back in the saddle, writing and recording before the end of the year.

'Wormwood' may take fans by surprise given its epic and prog rock like nature. How did this song come about and would the band like to explore more music down this route?

This song was CJ's vision from the start and it is likely that we would experiment with more epic material in the future.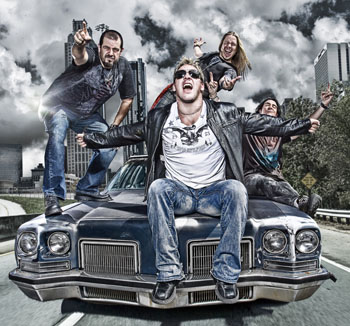 Have you seen an upswing in the interest in metal and rock over the past couple of years? Has the internet helped get your music out there or in some ways - e.g. illegal downloads - has it made matters worse?

Yeah, it really feels like metal music is gaining mainstream momentum. I'm not sure what roll the internet is playing in its resurgence, but I know it's an important way for new bands to reach the metal community.
For us, its been the best way for us to directly reach our fans, and whatever down side there is e.g. illegal downloads, those are overshadowed by the benefits.

Who are your musical influences and why?

Maiden, Priest, Accept, Peter Gabriel, Scorpions, Ozzy, Pink Floyd, AC/DC, Whitesnake, Pantera, Foreigner, the list is endless. My taste in music is all over the place and for so many reasons it would take a novel to explain.

Message for your fans...

I am eternally grateful for your support over the years. You have enabled my dream of playing guitar and making albums to become a reality. Thank you.


---
Interview © March 2010 Jason Ritchie
All rights reserved.