Eleanor McEvoy is one of the most talented contemporary singer songwriters and her distinctive style paved the way for many female artists in the late 1990s. Recently she has been playing low-key dates promoting her pristine album, 'Early Hours'...
1. How is the July tour going? Any highlights/ memories so far?
I really enjoyed the whole tour, it's hard to pick a highlight, but I really loved the Edinburgh Folk Club. I also got a great buzz out of "The New Adelphi Club" in Hull.
2. You obviously prefer playing very low-key venues, and the audience love this "up close and personal" approach. Will you continue this way in the future?
Yes, I think so, you know i'm enjoying gigging now more than I ever have.
I'm enjoying playing solo more than I thought I ever would, it's filled me with a new enthusiasm for the gigs. when it's just one person and the audience you can get this incredible connection between the artist and the audience, which is sometimes hard to do when you've other musicians with you.
If you want to repeat a section of a song, or alter a playout, you have to signal to someone on stage which means your focus is split to some degree. I'm finding now that when I'm on my own, my only focus is the audience.
3. "Early Hours" and "Yola" are fine albums that really showcase your songwriting skills. What are your own personal favourites on the "Early Hours" album, and why? (either from a song or performance angle)
Well, in terms of angle, I think maybe "You'll Hear Better Songs (Than This)" is a favourite because in the song, the songwriter is part of the subject matter, which is interesting to a songwriter.
Performance wise I think I like "Memphis Tennessee" the best, because it's so different to the original and it's a novelty for me to perform a cover.
4. Who have been your main musical influences and who are your all-time favourite artists/albums?
Oh wow............ hard to answer..... . well, I've always been a huge Loudan Wainwright fan and I think his songwriting has influenced me. Because of his reputation as a great live artist, and because of his leanings toward comedy in his songs, I think he's underrated as a songwriter.
Favourite albums..... Dylan's "Blood on the Tracks" would be up there, as would "Night Ride Home" Joni Mitchell from a song writing point of view. from a musical point of view Miles Davis "Kind of Blue" and John Coltrane's "A Love Supreme" would be up there too.
5. If you could put together a dream band, who would be the players?
In all seriousness, the band that I have on "Early Hours" are pretty much my dream band....... extraordinary players each and every one of them:
On piano and in the co-producer's seat, Belfast pianist Brian Connor. no stranger to people who went to my gigs last year!
Calum Maccoll on guitar (son of Ewan Maccoll and Peggy Seeger) worked with Eddie Reader, musical director for Ronan Keating.
Nicky Scott on bass, Nicky played with Van Morrison for many years.
The wonderful Liam Bradley on drums, another former Van Morrison band member, I first met him on the first 'A Woman's Heart' tour when he was playing with Dolores Keane. he's a great back up singer too, he did all the backing vocals on "Early Hours" and on "Yola" This formed the basis for the band on "Early Hours"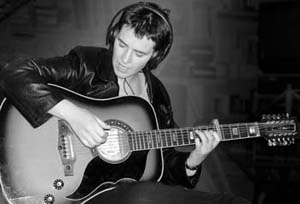 Website
6. You were way ahead of your genre back in the early 1990s. Who do you appreciate amongst the current crop of female singer songwriters and why?
Well I enjoy Gillian Welch's CDs because there's a lovely honesty to her singing. I love Natalie Merchant for the mood of her albums. I love Suzanne Vega for her poetry (especially her most recent album.) I love the work of Caroline Lavelle too.
7. What have been the highlight(s) and lowpoints(s) of your career to date?
Highlight was listening to the first completed surround sound SA-CD of "Early Hours" in multi channel surround sound in my house in wexford.
Low point was not being able to get a copy of my first album because one multi national record company bought it from another multi national record company but didn't put it out, they just held it for years. so the first company couldn't sell it, and the second one could but never put it out.
(I finally bought back the rights last year, re-packaged it, included some bonus tracks and put the album out in the uk on "Market Square Records" just before last Christmas.)
8. What was the best career move you ever made?
Without a doubt setting up on my own away from the major labels. It was the best thing for my music and for me as a person.
9. Do you think you will return to playing your songs in an electric (band) format in the future?
I might well do in the future, but at the moment I'm really enthralled by the whole acoustic thing. also, because of the solo shows I'm doing at the moment, I will definitely be sticking with the 'one woman and her guitar' theme, because I'm only starting out doing it
10. Outside of the music business, what do you enjoy doing in your free time?
I don't have a whole lot of free time..........but I love reading, I spend as much time as I can with my 2 and a half year old daughter Sarah Jane, she's a little dote. Apart from that, I love to cook, once it's not under pressure.
11. Message for your fans...
Well, one of thanks really........ to all of the people who come to the gigs and who buy the CDs......... and to hope they keep coming! I'm always blown away by how nice people are to me at gigs.................
Interview © 2004 David Randall. All rights reserved.
Format and edit: The Music Index.