Don Airey has been in Rainbow/Colisseum/Ten/Gary Moore/Whitesnake and is currently in Deep Purple, having replaced founding member Jon Lord. He also released a solo album 'K2' back in 1999. Find out more on www.donairey.com
1. What are you currently up to?
On tour with Deep Purple, a 41 date jaunt round the USA co-headlining with the Scorpions with Ronnie Dio supporting. Recording; making plans to finish a solo album, and to working on Purple's next album.
2. Who were/are your influences?
Kbd -wise, Jimmy Smith and Chick Corea. Of the people I have worked with, Ritchie Blackmore, Jon Hiseman and Cozy Powell.
3. Which band would you like to see reform?
The Mahavishnu Orchestra.
4. How did you join Deep Purple and are you here for the duration?
Jon Lord was taken ill last summer, I stood in at 48 hours notice, then in February he decided to retire from the band, and they kindly asked me to take over. It's going well so far!
5. Would you ever join a revamped Rainbow?
No, without Cozy there isn't much point.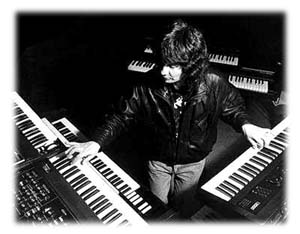 Photo: http://www.donairey.com
6. Any plans to tour with your album 'K2'?
Maybe later next year.
7. Who would you like to work with in the future (or would have liked to in regards to dead rock stars)?
I've always been a great admirer of Eddie Van Halen.
8. Did you enjoy your experience with Ten? (I loved the keyboards on 'Babylon' - they make the album in my humble opinion)
They were great and we had a lot of fun on the road, especially in Spain.
9. What was the last thing you read?
Norman Mailer's book about the Ali/Foreman fight.
10. Message for your fans...
Thanks for all the support I have had taking over from Jon.