Bill Wyman has just released a DVD called 'Digital Dreams'. He is the legendary and influential bass player with the Rolling Stones and more recently has been seen playing in the Rhythm Kings.
1. What are you currently up to?
Just returned from 7-week tour of Eastern Europe and Scandinavia, where the band got 6 stars out of 6 in reviews for most of the shows now I'm back to working on other projects.
2. How did you come up with the idea for the new DVD, 'Digital Daydreams' and how did Richard O'Brien get involved?
I fancied making a humourous version of my fantasies and did it in a better way than just using the home movie technique.
Richard O'Brien was known to my director Robert Dornhelm, who had him participate in the scripting and performance-wise.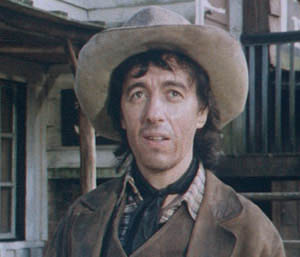 3. You recently released the book "Bill Wyman's Treasure Islands - Britain's History Uncovered", not necessarily a book people would have expected from you. Can you tell us a bit about the book and how you are involved in metal detecting?
People don't know 'everything' about my interests outside of music – they never have. I've always been interested in ancient cultures and archaeology, and having a 15th century manor house got me into some amateur archaeology there and in the surrounding fields in Suffolk – hence the interest in metal detecting as the only real way to do this on other people's land I've always been amazed at the thousands of finds in Great Britain and I wanted to share these with the general public.
4. Your book "Rolling With the Stones" was a great documentary into the phenomena of The Stones- was it hard to put together?
It obviously took 40 years to put the collection of memorabilia together, and almost a year to finish the book - thank God for my diaries – it's just about the only Stones book that rings true to the facts.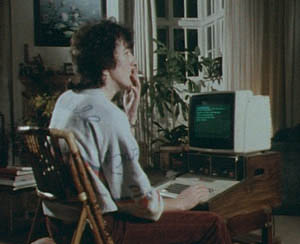 5. A lot of people credit you with the idea of the fretless bass - can you tell us a bit more about this?
I made my first bass guitar in 1959 and made it fretless soon after – I think this pre-empted the production of fretless basses by about 5 years to my knowledge.
6. You own the successful "Sticky Fingers" in Kensington, almost a museum of Stones memorabilia and arguably some of the finest burgers this side of the Atlantic - it has been said that from time to time you could be found serving tables and meeting diners. Is this still the case?
I never served food or drink at the tables at sticky fingers - another silly invention by the press no doubt.
7. The Rhythm Kings 2005/2006 tour takes in a lot of dates, the latest album "Just For A Thrill" sounds great and the band always looks like they are having a great time live- can we expect more of the same for the next few years?
The band are as popular as ever and it's hard to keep them on a low profile to avoid getting in the same situation of all-year touring, like the last band I was in – I don't want this.
We have recently released our first 'live' cd – recorded in berlin last year – which has received great reviews
8. Looking at your website (www.billwyman.com) you seem to be very busy with your book writing, photography, playing - is there anything you haven't done yet that you still want to do?
Yes – all the things on all subjects that I haven't done yet
9. You are a keen cricket fan- did you attend any of the recent Ashes matches and how do you rate the current England team?
I played charity cricket for about 10 years for the Bunbury's charity cricket team, and played alongside just about every international cricketer (past and present) in the world – I love the game and am over the moon with the great perfromances by the English team over the last few years – long may it continue.
10. Message to your fans...
Come and see the Rhythm Kings – you'll be amazed by the quality and variety of music - i plan to continue as long as we are selling tickets