ROGER SCOTT CRAIG (101 SOUTH)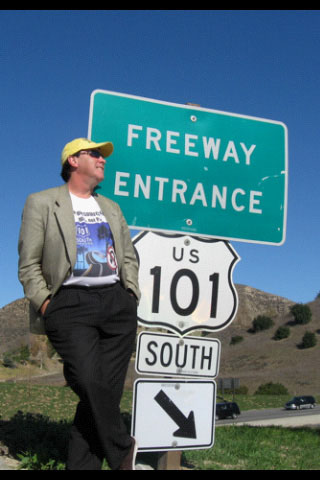 101 South's latest album 'No U-Turns' is out now via AOR Heaven. It is a must have for all fans of well crafted and played AOR. Over to mainman Roger Scott Craig...

Hi Roger. Hope you're well! What are you currently up to?

Fine thanks Jason! The new album No U Turn is just out, so, now I am currently working hard at a new business model for the music industry called MTUNZ, a place where musicians will sell their music DIRECTLY and TRANSPARENTLY to their fans while retaining up to 80% of the revenue.
This has been going on now for almost one year to date but many people from the extended Beatles family and many other very well known artists are all helping me, so I hope it's got a real chance to make a difference!

We'll get onto the MTunz Project in a bit, but could you take us through the songs on the excellent 'No U-Turn' album (e.g. ideas behind the songs, song writing process etc) first?

Well, really, there's no explanation for how the new songs came together, Jason!
My writing style is quite simple - I just turn on the computer and start doodling until I get something I like then off we go into 'never never land' and before you know it there is a new song written.
And I don't usually scrap any songs either; most of my ideas go all the way to fruition and before long I am adding the concepts of arrangements and determining how I want the percussion and bass etc to sound.
The only song that is a little different on this new CD is the song Blue Skies which is about the music business. In my humble opinion there will be 'blue skies' ahead only when 90% of people stop stealing our music online and realize that making good new music costs money and we need people to pay us for this music if they like it. Otherwise why bother making an album if nobody pays for it? Might as well go work at McDonald's or somewhere that actually pays you!!
How did you first hook-up with Gregory Lynn Hall? Have you been pleased with reviews and fans reactions to 101 South's music?
Gregory was recommended to me by a friend for a commercial I was doing back in the 90s actually and as soon as he came to my studio to sing the TV jingle I immediately clicked with him and his amazing voice!
I asked him to come back the following week and gave him a demo of a new song I was writing called 'Run Like A Tiger' When he sang this song I knew he was the guy I was looking for. Greg is not only a wonderful singer but he has no big ego and always has a positive attitude and we hope at some point to go on the road in the near future?

Will there be anything from Harlan Cage in the future? Any plans to re-release the albums particularly as MTM are no more.

Yes, amongst other things! I have been talking recently to my old singer Larry Greene about doing another FORTUNE album, as it has been almost 25 years since the first one came out! But we are half way through the new Harlan Cage album called The Gun Is Still Smoking right now (and it is going very well), so we'll look for a home for this new album before we go any further with other ideas.
I'm looking for the best partner I can find to re-release the first five albums actually, someone who can come in with us, be honest about the job and do the business? A couple of companies are now interested but we will want to make sure we get an 'honest' partner and not someone who rips us off and lies to us like so many of the old record companies do!!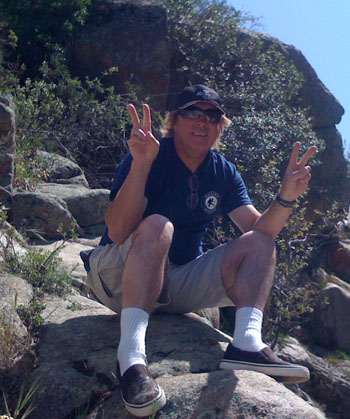 What have been the most memorable live shows for you and why?

Wow! Rock in Rio in 1985 playing to 350,000 people was probably the most amazing show I ever played. That was with the crazy German singer Nina Hagen. In the band at the time was Harlan Cage guitarist Billy Liesegang and I remember, we flew into the gig by helicopter and the crowd just went crazy when we started playing!! The stage was HUGE and the experience was one I will never forget!

Another unique show was one I did also in Brazil in 1977 with my then band Liverpool Express We were the first major band to tour Brazil playing to more than a quarter of a million people.
The show in Bela Horizonte came to a complete standstill when I started to play our biggest hit record You Are My Love - the crowd just went nuts to the point that our singer Billy Kinsley could not even sing the song - he was overwhelmed by the crowd and the tears ran down his face. Astonishing!!!
Anyway, I had to keep playing the intro.., until he was able to settle down and get the vocal going! That was something I will never forget - 25,000 people stopping our show and the band coming to a complete halt due to the emotion?
There were about 5000 people outside the stadium as well that night who couldn't get in and I remember, as we were leaving, they all seemed to be banging on the roof of our Limo as we went back to the hotel!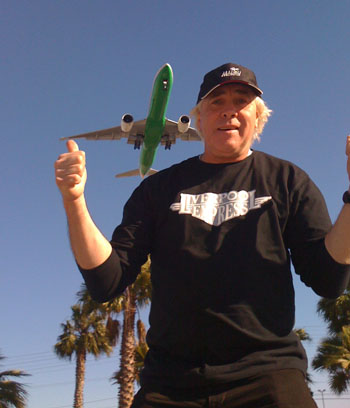 Could you tell us a bit more about the MTunz project then now?
OK, I can't tell you too much about this right now as we are now in really exciting negotiations with some important people within the music industry, but I do have a lot of support from people who used to work for the Beatles, and many other famous bands and these people are really showing interest in a new site where musicians will be able to sell their music directly to their fans and control the pricing and marketing of it while the site will be incorporating many new and exciting technologies which will help us in our fight to contain Piracy and keep good musicians making good music in the future!
We intend giving the artists up to 80% of the revenues and also offer VARIABLE PRICING, INTERACTIVE ADZ, and even have kids able to earn MPOINTS when they share music in a social setting as well as all sorts of other goodies!

How did you get your first break into the music business? What piece of advice would you pass onto budding musicians?

Well, I was living in Liverpool working for the British Government when I saw an Ad in the local paper. 'KEYBOARD PLAYER WANTED' which got my attention and a few days later I found myself auditioning for a band called the MERSEYBEATS and got the job!!
It was an exciting time for me but I was only 19 years old and had a lot to learn But, who better to teach me than some guys who had up till then, shared the stage with the Beatles more than any other band in the world?
I worked damn hard for several years as I had to spend enormous amounts of money on all the equipment needed for the stage and I had a strict budget for food until I owned my own keyboards which included an electric piano, a Mellotron, a Minimoog and all sorts of other polyphonic synths!
All that equipment helped me in the studio when four old members of the Merseybeats then formed a new band called LIVERPOOL EXPRESS and we soon had international success and a record deal with Warner Brothers!
But let me warn people about the music business - less than five per cent of bands make money from record deals and many of these never see very much from 'hit records', so this is why I am focused on MTUNZ now!
The distributor of the music has, in the past, made all the money while the musicians saw almost nothing! But that is all changing now with the Internet providing musicians with a new way to distribute the music DIRECTLY to the fans. This will be a much better situation than the old business model!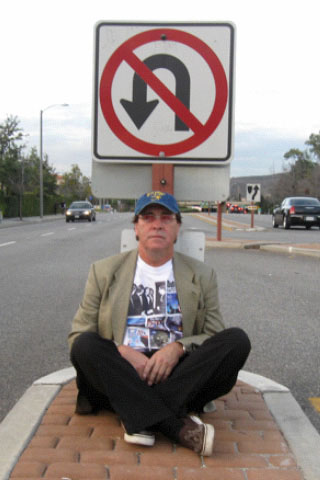 Have you seen an upswing in the interest in hard rock and melodic rock over the past couple of years? Has the Internet helped get your music out there or in some ways e.g. illegal downloads, has it made matters worse?

Realistically, the market is a complete joke now with so many people downloading our music illegally and we need to do something to stop this and soon!
FREE MUSIC is not a business model. How would a grocery store stay in business if people all got their food for free???
How ridiculous and many of my friends from the Beatles and many other bands including Toto, Elton John Band, Foreigner, Survivor, Alan Parsons Project etc. all agree that we need to do something!
That is why Jack Oliver (the former CEO of the Beatles) and people like him are coming over to me this week to talk to the AFM/Musicians Union who agree that 'free music' is not cool for musicians who have families to feed!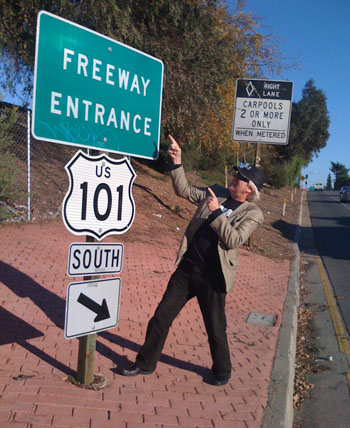 Have you toured at all on any of these popular 60's band package tours with your previous bands like Liverpool Express or the Merseybeats?

Nope.. I did not enjoy playing these old circuits and left the Merseybeats for that reason actually! I would much rather make new music than play the same OLD music over and over again like all these old bands do on the Cabaret circuit!
What is the point in doing that other than to make money.? I never enjoyed doing cabaret with a load of drunks wanting to hear all the old hits from the 60s and 70s!! I am now working with the guys in the ALAN PARSONS PROJECT band and will always focus on NEW music. Sorry, ha! ha!!

Who are your musical influences and why?

Oh definitely, The Beatles and the Beach Boys.. These bands set the standards for me and for all the bands around today I can never expect to be as good as they were but I will at least try to make new music that people enjoy and that people can use to help them get through each day!

Finally, a message for your fans...

Please do not steal music using illegal file sharing sites! Please do not burn copies of our music for your friends and family. Please remember that 95% of musicians are poor and need you to support them by paying for the music if you like it!
Treat musicians with respect and have a conscience about listening to music you have not paid for. Would you work for free in an ice cream store and feel okay if people all walked into your store, ate the ice cream then left without paying for it??
Thanks so much for supporting musicians!
Cheers Jason!

---
Interview © January 2010 Jason Ritchie
All rights reserved.