Steve Howe needs no introduction: a master guitarist who has lent prog-rockers Yes his distinctive style and is back playing with the band. He recently released his latest solo project, "Elements". Thanks to Carrie at Quite Great Publicity.
Yes are celebrating their 35th year. Did you ever think the band would make it this far back in the 60's?
I don't think any of us had any idea. Jon (Anderson - vocalist) reckoned we would make it to the Millennium but he said that in the 90's. Our vision was to keep going and we knew it was difficult to keep the group going with all the line-up changes.
What was it like to be back in the UK for the summer tour dates you played and now you have Rick (Wakeman - keyboard player) back in the band?
It's great having Rick back, the final piece of the jigsaw. It's no good having people who could do what Rick does but weren't Rick. It's logical to have Rick back and that's made it really exciting. Our two respective instruments play a vital role in Yes, when he's playing the keys and I am playing guitar there is a formidable array.
The 'Yesspeak' DVD is out at the end of November. What was that like being followed around by cameras all the time?
(Laughs) I really tried to take no notice. The nice thing about this was that is was approved, we knew they would be at a certain amount of gigs and they weren't there all the time. Nobody played up to it too much, maybe Rick because he always plays up. They caught some times and moments and of course we did some interviews.
Is there any live footage on this DVD?
It cuts to part of the performance. There is a sense of aural strategy about it, you hear Yes music then we cut to a relevant song and you see the band working on something. It's quite involved around the solos. It's not the kind of thing I usually promote but I feel this is honest and its not to hyped up, I am basically surprised that I do quite like it.
Any chance that Yes would release a live CD from the 'Drama' tour or any other tour via the Yesworld website?
Rhino are releasing a very rare, live triple box set next year that's going to be as elaborate and interesting as we can make it. There are a lot of my tapes and other sources as well, so they are being sifted and I think it will be an all time great package. There maybe other releases but we have yet to decide which rout to take.
Yesworld is a very interactive website and to be honest one of the best band websites on the Net. Are the band heavily involved in the site?
We've been very lucky with people who have technical skills. Mike Tiano encouraged us many years ago to get a site going and Mike has just steered, it's a lot down to him, he designed it and pushed it around. We have our sites running of it and Mike's been instrumental in it and deserves more credit than he gets. He's made it very interesting. My site has periods of activity and we are interactive. Like our fans we followed our fans who seem very computer minded.
Of Yes post-1990 which tracks do you enjoy playing most live?
I don't say if I can say too much really. To me they are not easy to listen to, not as easy as the early music. Although I may go to one and think I will really like this. I just have other aspirations I guess on how Yes should sound.
What about the orchestration on the 'Magnification' album?
That was a very big project. That almost sidelined everybody because once you had the orchestra actually recorded it was a monumental task to actually listen to it. They are very stylish and they stand-up in a particular way. It's part of the Yes story that we do things like this now.
What do you think Rick brings to the Yes sound that maybe the other keyboard players haven't down the years?
There is no point in having someone play Rick's parts as he has that quality and he has an identifiable sound. He wants it to sound a particular way and he's a humorous kind of guy but serious about his music. We've known him a long time, we've been in and out of line-ups together and of course we were in Anderson, Bruford, Wakeman & Howe together. We've got vast experience of each other and that allows to perform at a leading edge because its harder to do that with people you've just met. It can be more exciting of course. You have an understanding over thirty odd years, quite like my sons as they've grown up I play with them and we have a natural style of playing as we are at ease with it.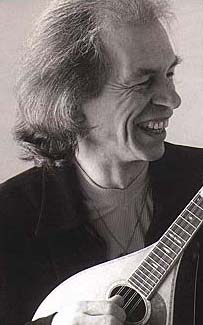 You mention your sons - are you quite proud they went into music? Did you steer them into it or did they naturally take up an interest?
It's their own choice and their own choice of instruments. They both dabble on the guitar but they both take their instruments seriously, I very proud of them. They've done some great music and we have worked together, its another extension of making music. That's why I called it Remedy as its an extension of myself in more than one way.
Do you enjoy your solo work where you can explore different styles of music?
I really, really do and its good for my repertoire. It's material I wouldn't necessarily talk Yes into doing. So I go off there myself and take it off in different ways. I see it through to what I see as its logical conclusion. I like producing, its not only about being the writer, developing recordings is great fun - getting levels right and suddenly you've got a great sound.
Is touring quite hard in that Yes takes priority over the members' solo work?
The touring has been quite extensive and since 2000 I've done no solo tours. It's only three years ago but I really want the band behind me. I can play something from Yes, Asia or the Syndicate our first group. It's a bit dangerous where I want to go. It'll definitely be a rock 'n' roll thing, it will have subtleties it will quite energetic as I haven't done anything like it for awhile.
I've done a little, I produced 'Artistry' by Martin Taylor, a terrific jazz guitarist and we collaborated on 'Masterpiece Guitars', but we basically like working together. There are many guitarists I have ideas about working with but whilst I am bouncing between Yes and the solo album it's a daunting thought! I want to get some touring going in the UK and Europe in March with Remedy. It's fascinating what could be.
What was your fondest memory of Asia, both touring and studio wise?
In the studio called the Town House in Shepherd's Bush (London) we were making our debut we just occasionally thought how good this was starting to sound. When we were doing the mixing on 'Only Time Will Tell' and the beginning came on with Geoff Downe's keyboard and my guitar, then suddenly this reverb from this timpani came into the picture. Shivers went down my back and I thought you telling me this isn't great? I was enjoying Asia a lot at that time when we were quite arty and proggy coupled with commerciality.
On stage when we did 'Sole Survivor' or 'Heat Of The Moment' we did extended guitar breaks it would be really exciting. Also Geoff and I could sing behind John (Wetton) we were delivering, we just needed to keep it together and that's where we kind of went wrong.
Did the outside pressures and the fact that 'Alpha' was recorded so quickly contribute to the problems?
I wouldn't say it was recorded quickly - it was recorded to soon I know what you mean know. That was down to bad management and the desire to get another record out of us was colossal. We should have maybe put it off for another year and done lots more touring. The second album was a difficult one to tour and that's when the cracks started to set in. Maybe that's because as you said it was too soon. I had quite a few tunes and some didn't get a look in. I guess that was the fusion of the excitement of its all going to be hits, you know we will have four number ones of this album (laughs). Carl (Palmer) and I knew better.
Is there any chance of the original Asia working together again?
People try different angles. I can only talk to Geoff and see if this is possible, until Geoff and I think its possible I guess it's impossible. Not because we wouldn't like to do it but it has to be for the right reason the band have to want to get back together. It has to be on very solid footing.
What influenced you to start playing guitar?
By the time I was 7 or 8 I thought it was fun playing records and jumping around breaking furniture. By the time I was 10 I found music really did excite me, in a way I was an early punk as I used to jump around in my room. Any kind of music that was exciting, when I heard Bill Hayley, Little Richard and Elvis Pressley meant I had to have a guitar and my parents finally gave in and bought me one. Before that I was just reacting to the excitement of rhythm.
What parts of the 70's Yes material do you enjoy performing live?
We haven't performed enough live really. We do some a lot, 'Khatru' is a great opener some nights. 'Close To The Edge' is tantalising as it was the first twenty minute piece me and Jon worked on. Jon wrote 'Gates of Delirium' which is a massive piece. But there is something about 'Close To The Edge', we felt like explorers reaching the top of some sort of mountain, we had reached the pinnacle of what we could do. It was very exciting and challenge the length of time where we were interested in just seven minutes. We found what we thought were interesting things to do, it might have started with 'Starship Trooper', that's a pretty big piece in three parts. It has that big piece scale about it.
How do the band decide the setlist?
Over the last 3 or 4 years we have been listening to each other much more. I suggested the 'Masterworks' idea and then I suggested 'South Side of the Sky'. Each of us puts into the setlist and Jon mentioned recently about doing a couple of songs of 'Going For The One'. That makes it exciting this meet we do next year will be more angular, more juxtaposition not the same set. Of course we will keep some of the songs we have been doing only recently.
Message for your fans
I remember when I was on a radio programme with other guitarists with Bert Weedon as presenter. In the interval he said to the radio audience when you go outside to buy a drink when you pass the stall outside please buy some home made marmalade. I thought that was a funny story.
I am excited to get back to play to people in our country, it's always a thrill. To remember every morning when they wake-up it feels good to be alive and make sure that rings in you. It's the way you should life, think positive.
---
Interview © 2003 Jason Ritchie