In 1969 Andy Powell answered an ad in Melody Maker magazine, and found that Martin Turner and Steve Upton were looking for a guitar player. In fact, they ended up with two; being unable to decide between Andy and another applicant named Ted Turner, they took both.
The new band, named Wishbone Ash and managed by Miles Copeland, was on its way. They released their first album, "Wishbone Ash," in 1970.
Wishbone's third album, "Argus" (1972), was named "The Best British Album of the Year" by Melody Maker, and Andy himself appeared in the guitar polls of many 1970s British music papers.
By 1995, Andy was the only original member of Wishbone Ash. His commitment to maintaining the bandís legacy has been evident in performance of new and classic songs on frequent tours of Europe, the UK and the US.
A new album, 'Clan Destiny', was released this summer and in October the band embark on an extensive UK tour.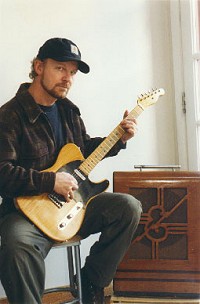 Photo © Elyse Shapiro www.wishboneash.com
What are you currently up to in terms of recording, gigs etc?
Well, we've had a pretty low -key summer with just a few festival dates with the likes of Deep Purple, Glenn Hughes, Keith Emerson and people like that. These took place in Germany, France and Austria. So I used the rest of the summer to recharge the batteries and do some writing and prep work for a new album, hopefully to be recorded in the spring of 2007.
However, right now, we kick into our really busy touring season. We're a band that does between 150 and 200 dates a year so we start now in the UK. For one month and then on to the USA. And then a further month in germany and so on....
Are you preparing now for your October UK dates? What can the fans expect?
Yes, indeed. We are all working on ,material at home and will all convene in London for rehearsals this week. We'll be doing some more material from the recent clan destiny cd, since now, our fans are more familiar with it. Also, we'll be featuring some new versions of some older and 'ancient' material, even going back to the very first Wishbone Ash album.
We like to shake the set list up for ourselves as well as the audience and with over 50 UK Dates a year this is important. We'll also be playing our annual show just for the fans, which we do each year. We've held these events all over the world and even for a couple of years on cruise ships. They are always fun and bring people together from far flung places.
We will also be selling at the shows a brand new DVD recording of a show earlier this year, at the Spirit of 66, one of our favourite club venues in Belgium. We just finished mixing this during the summer also.
How do you think the current line-up compares with previous. (e.g. Have there been subtle changes in the 'Ash' sound because of the changing personnel over the years)?
Well, any change in line-up will produce a slight shift in the sound and I am a firm believer in allowing the thing to develop organically. Wishbone has a core sound, the twin guitars, vocal harmonies, English melodic style but it's important that we keep the band vital and not just act like a tribute to something.
That's why our recent albums are so important; Illuminations, Bona Fide and Clan Destiny. Gotta keep that attitude and vitality there with plenty of room for jamming and expression. That's what bands like us are all about - always have been.
This particular line-up really rocks. The rhythm section of Ray Weston and Bob Skeat have known each other for years and new guitarist, Muddy Manninen from Helsinki, Finland really has a rootsy sound which gels very well with my thing.
What is your own favourite Wishbone Ash album and why?
Oh I dunno, Argus is the one that everyone slates as the definitive Ash album and I cannot deny this. It has all the elements in there and there's magic to it. It's a classic - timeless.
But, there are so many others; New England from the mid 70's has a special vibe and so does There's The Rub, the album we recorded in Miami with Bill Szymczyk producing.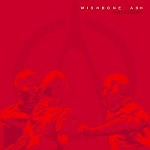 The recent album 'Clan Destiny' marks a return to form for the band: what are your own favourite tracks on that album, what works well in concert, and why?
Thank you. The song 'Dreams Outta Dust' would probably be the most instantly accessible, radio friendly track and works well in concert. I like that song, it's full of hope which a lot of our best songs have in their core.
'Eyes Wide Open' is the CD opener and has a shuffle feel which is a style we often dip into and actually a tricky groove to pull off. It has a great twin lead guitar riff and interesting ascending vocal harmony running through it. It sets the tone nicely for the album.
There's a song called 'The Raven' which is quite mysterious and takes you on a musical journey with some lovely guitar parts and there even a slightly tongue-in-cheek surf style instrumental track which hints at our influences from the 50's and 60's.
Are there any songs that fans want to hear but, really, you're a bit fed up with and would like to forget? Do you try and cater for the fans needs when you put together a set-list?
No not really - I do try to bear in mind what people want but always at the end of the day I've got to be able to wear that suit of clothes. There's a couple that have been asked for lately that I won't touch - some of the soppier ballads and one song 'Doctor' from our 4th album, which some folks rate and I can't get behind at the moment. That could of course change.
How do you feel your guitar style has developed over the years, and have you any hints and tips for aspiring players? Have you any new 'gizmos' that you can recommend?
My style has become more rounded and works more in tandem with my singing which I do a lot more of now. It's all in the fingers and even though I'm quite particular about amplification, I'm not as anal as I used to be and actually believe I can get a good sound out of pretty much anything.
That's why I always tell young aspiring guitar players to make it difficult for yourself. We learned on cheap acoustic guitars with horribly high actions and this strengthens your fingers and develops your technique far more than relying on a super low, slinky action with all kinds of gizmos.
I do use these things but only to enhance what I'm doing. My favorite over-drive unit is the King of Tone by Analogman and I use a Leslie simulator pedal by Hughes Kettner and the usual chorus and so on.
I used to have complicated rack set-up but I'm back to stomp boxes these days. Simplicity in all things.
What current bands interest you and what sort of thing is on your iPod?
Well, some modern Turkish music by a guy called Alif, a lot of singer songwriter stuff since I'm interested in songs and writers, my son's band Tiger City. I check out bands like the White Stripes, Arctic Monkeys etc.
I recently checked out Wolf Mother. But most of it has a short shelf life for me. I listen to guitar players of course; Scott Henderson, flamenco players etc. Gypsy guitar thrills me. Django rules... 5O's jazz .. Anything really but you can't beat a good song. I liked the recent Mccartney album for that.
How do you think Wishbone Ash fit in to the music scene, are you comfortable with your current existence or frustrated?
We are quite unique since there are not a lot of twin lead guitar bands out there. We are invited to play all over the world and have respect from audiences and fellow musicians, but I always feel we are a work in progress and could do better.
But that's what keeps it alive for me. Yes, I suppose there's a fair degree of frustration. I'm definitely on a mission and don't feel that I've scratched the surface of our potential yet.
There have been a lot of Wishbone Ash archive releases, boxed sets and so forth over the years. Is there any other archive project in the pipeline? Any unreleased rarities still in the can?
I can tell you that there is an extremely interesting recording that has recently come to light which shows this band in its seminal days with some of us barely out of our teens. It's a fascinating glimpse of the transition between 1960's recording techniques and a 1970's sound. Watch this space!
Message for your fans
The fans are everything. Couldn't do it without ya! You inspire and support us and definitely drive us on to greater heights while making it possible to tour year after year. Many of you have now become our friends and we respect and enjoy that.
Thank you.
---
Interview © September 2006 David Randall
Album review
Band website
---
| | |
| --- | --- |
| | Print this page in printer-friendly format |
| | Tell a friend about this page |