Just witnessed your best live gig?.. send us a review!
FOZZY/Voodoo Vegas, Dingwalls, London
17 July 2011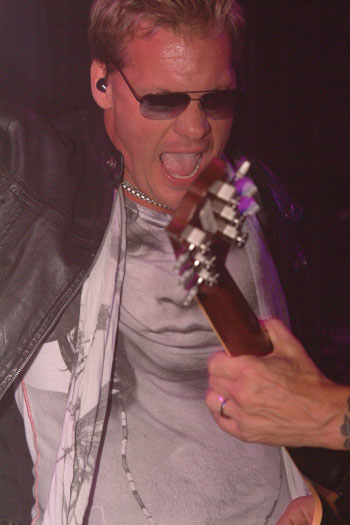 Chris Jericho is a man of many talents. Everything he touches turns to gold. Better known as the number one American wrestling champion, Jericho thought he would have some fun a decade ago forming a heavy metal band with former Stuck Mojo guitarist Rich Ward.
Under the pseudonym of Fozzy Osbourne, they were soon reliving the golden days of eighties metal playing some of the very best covers ranging from the Scorpions to the mighty Judas Priest.
Today Fozzy are an entirely different beast with the acclaimed 'Chasing The Grail' freshly in the racks, the band have plenty to offer of their own fine material. Tonight is the last date of a European tour on a hot humid night at Londons legendary Dingwalls.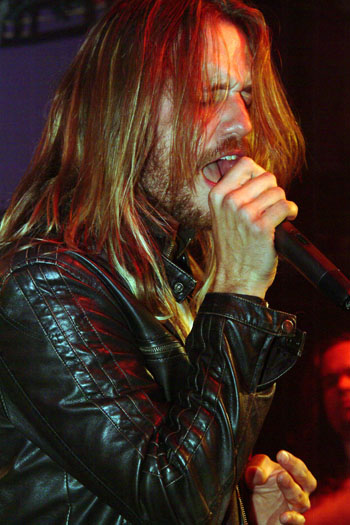 Opening act Voodoo Vegas are a fine bunch indeed. The Bournemouth rockers have certainly been winning some Fozzy friends on recent support slots with the band judging by the audience reaction who took the young rockers to their hearts from the opening number.
Led by Lawrence Case, the band play some sleazy eighties inspired rock. Case plays some great harmonica blues on 'The Ferry Song' a la Steve Tyler and 'So Unkind' is a stomper of a number. The band are the real deal who let their music do the the talking . The cries of ''Voodoo Vegas, Voodoo Vegas'' at the end said all you need to know.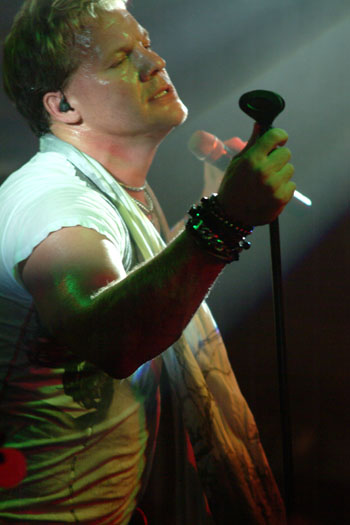 Coming on to an intro tape of Queen's 'We Will Rock You' Jericho owns the stage like a king, with fans clamouring down the front to get near their hero. Now with a full catalogue of their own music, Fozzy and co have a neat future ahead of themselves once the wrestling titles get hung on the wall.
The sound is heavy, tight and crisp and every track is a neck breaker. Jericho sometimes has to stand back and smile as the adulation from the crowd with chants of ''Fozzy Fozzy'' ring out throughout the gig. Only one cover remains in the set these days, a corking cover of 'Eat The Rich' formerly done by Krokus has now become one of their own.
'Martyr No More' and 'Enemy are bona fide metal classics up there wih the best of them. For a band that I've only taken the time to listen to only a month before tonight's show I was smacked down into submission. Fozzy have plenty more bouts under their belts. Get in the ring muthafuckers because Fozzy are a real knockout.

Set list : To Kill A Stranger / Martyr No More / Grail / Daze Of The Weak / Wanderlust / Paraskavedatriaphobia (Friday The 13th) / Eat The Rich / Feel The Burn / With The Fire / Pray For Blood / God Pounds His Nails / Let The Madness Begin / Under Blackened Skies ....encore.... Enemy

Review and interview by Mark Taylor
Photos by Noel Buckley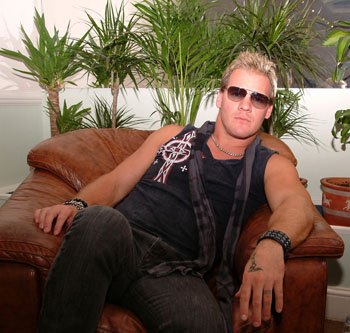 ---
---