Just witnessed your best live gig?.. send us a review!
BLACK COUNTRY COMMUNION
Shepherd's Bush Empire, London, 30 December 2010
Photos by Noel Buckley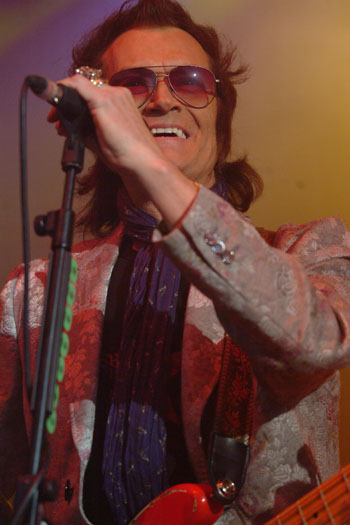 The much derided supergroup is in danger of getting a good name. Hot on the heels of Chickenfoot's success last year, one of the classic rock highlights of the year has been the all-star Black Country Communion collaboration between Glenn Hughes, Joe Bonamassa, Derek Sherinian and Jason Bonham.

Somewhat surprisingly they chose to make their live debut with two relatively small shows, one in the black country heartland at Wolverhampton and this packed London show, which in spite of excessive ticket prices (£75 for the first floor balcony) could have sold several times over.
An all too short 25 minute set from the sassy Joanne Shaw Taylor opened proceedings- and her smoky vocals and angular extended guitar solos on the likes of Kiss the Ground Goodbye and Lord Have Mercy suggest that this rising star's 2011 headline tour is not one to be missed, as she promises to break into the big league, Bonamassa style.

Beginning with Glenn's rumbling bass intro to the storming Black Country, BCC's set fairly closely mirrored their debut album, with the powerful riffs and grandiose arrangements that recapture the excitement of early seventies heavy rock so well.
After relatively short, commercial numbers like One Last Soul, as the set wore on the longer epics held sway such as Too Late for the Sun and Song of Yesterday, ending with a brief segue into Sly Stone's Higher and an audience clapalong.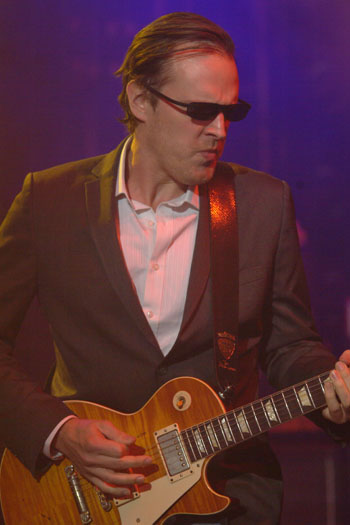 It was great to see Joe turn his hand to the heavier rock, that his choice of covers always hints where his passion lies. At times he and Glenn traded lead vocal lines, while he was also allowed to deliver one of his own songs in the Ballad of John Henry, complete with messing around with a theremin. Derek was somewhat hidden high to the left of the stage, and his Hammond organ was only occasionally prominent but really enriched some of the tunes while the much-travelled Jason is a solid powerhouse of a drummer.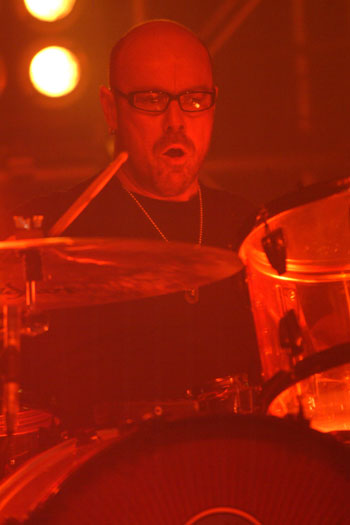 He may have a smaller and more cult following than Joe's mainstream acceptance, but Glenn came over very much as band leader and focal point. Cutting an idiosyncratic figure with an artfully sculpted mod hairstyle and his trademark prance, his vocals were superb throughout, but his trademark screams were wisely used more sparingly than in some of his solo shows I have seen. His rendition of Medusa, the old epic from Trapeze days which BCC re-recorded, was a highlight, notably the way the band built to a powerful crescendo.
If I had reservations, they were around the fact that their stage act was quite plain, for example falling short of the sense of exuberance and fun that Chickenfoot had brought to their show here last year.

Combined with the songs fairly closely mirroring the album, the experience was a bit too close to staying at home listening to the CD.

Nevertheless a superb version of Led Zeppelin's No Quarter gave them full scope to improvise and jam, before a drawn out Sista Jane - with its AC/DC inspired riff - and a reprise of Black Country closed out the show.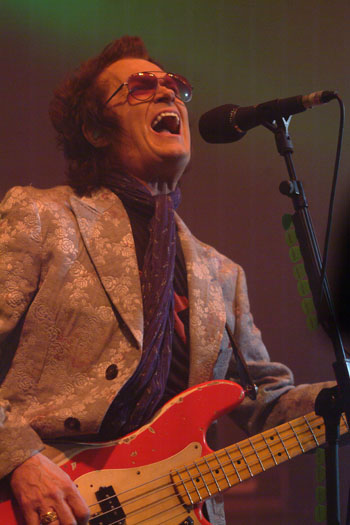 Speculation as to whether Glenn would dip into his Deep Purple past was confirmed during the encore as he screamed his way through Burn, with the instrumental passages giving Joe and Derek ample opportunity to shine. I must admit this was my most enjoyable moment of the set, but then I have lived with and loved that song for over a quarter of a century compared to a matter of weeks for their originals.

Incredibly songs have already mainly been written for a second album, so this appears to be only the start of something special. Expect many more, including summer festival goers to be partaking in Communion in 2011.



Setlist:

Black Country/ One Last Soul/ Beggarman/ The Revolution in Me/ Down Again/ Too Late for the Sun/ Song of Yesterday/ The Ballad of John Henry/ The Great Divide/ Medusa/ No Quarter/ Sista Jane/ Black Country (reprise)

Encore: Burn

Review by Andy Nathan
Photos by Noel Buckley
---
Alternate view by Pete Feenstra