Just witnessed your best live gig?.. send us a review!
BLACK COUNTRY COMMUNION
Civic Hall, Wolverhampton 29 December 2010
Photos by Lee Millward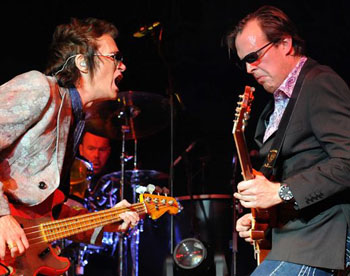 The euphoria which greeted Black Country Communion showed that the UK is more than ready to take the band to its hearts. Glenn Hughes's assertion that this band will be 'making music for years to come' filled this particular scribe with an element of reassurance that this is no 'quick fix' super group, but an organic being which has tremendous potential to take the world by storm.

We must remember that this was set up on the basis of strength not weakness. No one's career was on the decline when BCC was announced. So it was formed for all the right reasons. Hats off then to Kevin Shirley who flew over for this momentous debut and was seen in the wings smiling like a Cheshire Cat, and so he should.

Joanne Shaw Taylor was first up with half a dozen songs from her excellent album. The title track 'Diamonds and Dirt' was the pick of an enticing bunch with a narrative lyric and a richly expressive Telecaster too. An appreciative crowd saw the added value in assembling for such an exciting rising star in what, dare I say, is a revival in young blues based rock. I am thinking Philip Sayce and Oli Brown in the same breath.

It was heartening to see, for someone who has been an active camp follower since 2003, the Voice of Rock playing to 3,000 souls rather than the faithful who follow him come rain or shine. I saw Thin Lizzy, Bad Co. and even some nu metal logos emblazoned on T-shirts and hoodies of yore.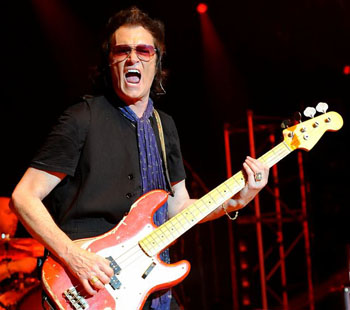 But this of course is more than Mr. Hughes whose 'Voice of Rock' moniker is looking all the more convincing with this already successful career move. Joe Bonamassa is a legend before his time while Jason Bonham showed where his heart actually is. Derek Sherinian provides the anchor. This is a proper unit.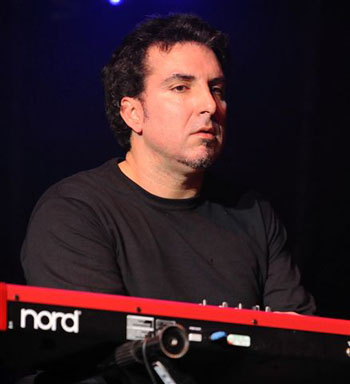 The opener, 'Black Country' set the scene in breathtaking style with 'One Last Soul' bringing us into a more bluesy mode. Indeed most of the set came from the opening album which I reviewed here on GRTR! 'Song of Yesterday' saw Joe Bonamassa sharing the role of mein host while Glenn Hughes was content to play bass and add backing vocals on this epic song that has already become a classic.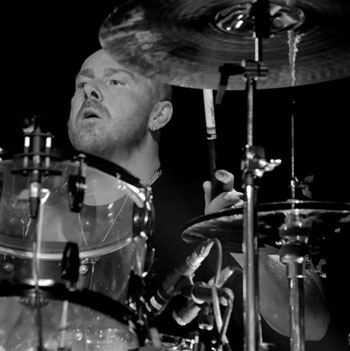 Jason Bonham played his heart out and there was true emotion in his eyes when Glenn Hughes mentioned his dad together with the assertion that the Black Country was where rock music began. When you think about it, it's not such an outrageous claim.

Having said that, there was no Zeppelin. Oh and not surprisingly no Sabbath either. I was half expecting 'Moby Dick,' but there was Trapeze's 'Medusa' which was re worked for the album and met with enthusiastic applause, even though it's unlikely that most of the audience had heard it before.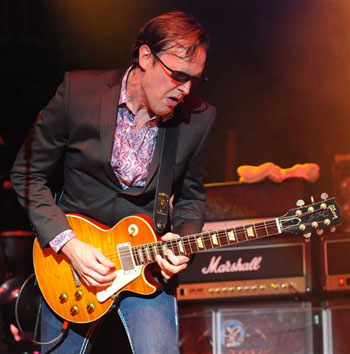 Joe Bonamassa's performance was outstanding. He exuded class from the time he plucked the opening notes and his own 'Ballad of John Henry' was afforded a spontaneous cheer from the packed venue.
I first discovered Bonamassa six years ago and became a fan long before BCC was mooted. So it was with some joyous surprise that I heard some of the early jams with Glenn played down the phone to me.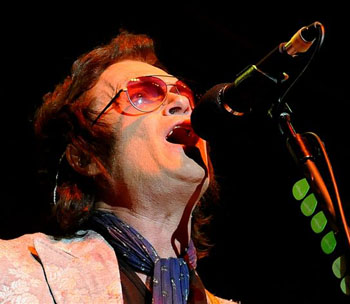 My own self confessed bias is towards Glenn Hughes and I make no apologies for the anecdotes. I first saw him play in '76 in front of a similar sized audience with Deep Purple. The gig has almost become notorious as being the death of an institution but, like all good film endings, emotional too.

It was therefore fantastic to witness one who I have trumpeted for many years finally return to the big stage on his terms, and not to fulfil someone else's contractual obligation. Purple's 'Burn' was the single encore which brought the place to a crescendo. I have seen this performed umpteen times before, but this time it was special.

Long may this band continue. I note from our exit leaflets that Glenn is doing another solo tour in May 2011. While I will be there for GRTR!, I equally hope that there will be further live activity from BCC very soon.

Review by Keith Thompson
Photos by Lee Millward
Keith presents 'Rockwaves' on Get Ready to ROCK! Radio every Sunday at 21:00 More information
Rockwaves.net supplies band PR and promo video for GRTR! and glennhughes.com
---