Just witnessed your best live gig?.. send us a review!
Pontins, Prestatyn, North Wales 2-4 December 2010
Photos by Noel Buckley
Day 3
Saturday 4 December 2010
After only a few hours sleep I was awoken by the constant nattering of my chalet guests for the weekend from Top Rock Radio and Biker FM. All I wanted to do was bury myself six foot under the duvets and die.
My head was spinning and my stomach was rumbling, there was only one thing for it. I got out of bed stark naked and made my way to the shower much to the shock and horror of our new friends. Buckers didn't blink an eyelid, just carrying on putting tobacco in his rolling paper as he's seen it all before.
After giving Buckley his orders to make me a life saving cup of tea, the next thing the doctor ordered was a full English breakfast from the 'a la carte' Pontins canteen. It did the trick.
Giving it some unfinished buisness was Marseille, one of the earliest NWOBHM bands that are synonymous for featuring Neil Buchanan from TV's Art Attack who has gone back to his first love for another crack at rock and roll fame.
It was nice to find out later on in the day from him that he did in fact get the name Art Attack from those classic compliation albums released in the early eighties on K-Tel 'Axe Attack volumes 1 & 2'.
Over in the Queen Vic for the day were some great NWOBHM delights. Going axe crazy were Jaguar, Elixir, the excellent Saracen, Battleaxe and new boys Spartan Warrior. On another day this would make a great mini metal festival. Bring it on someone.
There was more hairspray destroying the ozone layer today with plenty of glam n' sleaze from over the pond.
Stevie 'Sex' Summers bought his Pretty Boy Floyd setting the night on fire with his electric toyz. A band that I never took too seriously and they weren't as bad as I thought they would be, but I haven't told you how bad I thought they would be have I?
Nice to see they still include the Motley Crue throw away 'Toast Of The Town' in their set but, ironically, maybe they should consider changing their name to Ugly Kid Joe at this stage in life.
Enuff Z'Nuff had been partying hard the night before which didn't affect their performance and their set wasn't too bad either. With their Beatles /Cheap Trick harmonies I enjoyed them much more this time around compared to their Download set.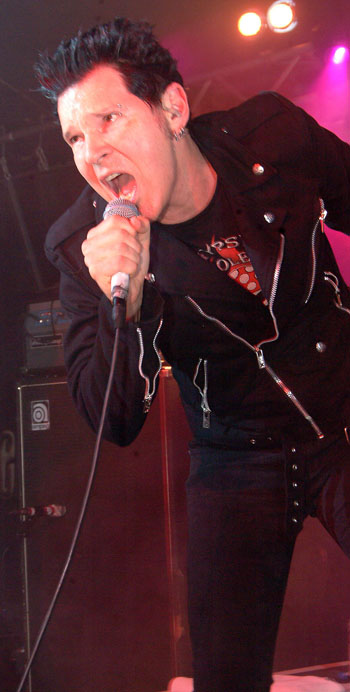 Those travelling electric gypsies LA Guns played to a full house. Tracci Guns, the man that had a love/hate relationship with Axl Rose many moons ago now finds himself with Jizzy Pearl singing alongside him. I never thought it would work without the English rose Phil Lewis but Pearl did a great job fronting the Guns from LA, and a surprise inclusion of 'Blackout In The Red Room' went down a treat.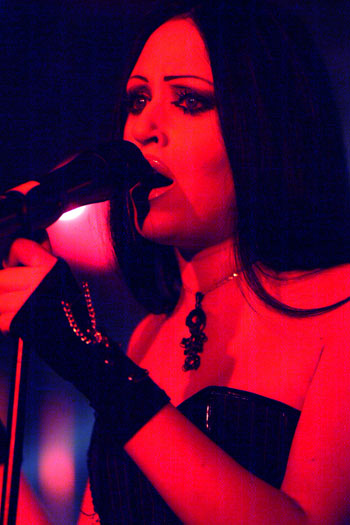 For us metal heads it was Lizzy Borden who we were all looking foward too, but word was circulating that the band were stranded at Liverpool Airport having a Scouse welcome from the customs. Greek goth rockers Elysion kindly agreed to go on early in their place which confused many fans not in the know waiting for the Borden. Elysion still went down well with their Evanescance riff attack.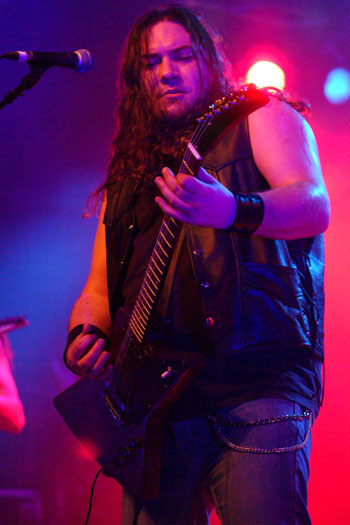 Whilst Attica Rage were giving it some metal to the masses, it was time for a breather and a chance to catch up with friends old and new. My ego swelled when some random strangers wanted their photograph taken with me, only to discover when I got home that they were actually friends of mine on Facebook..'arf!..arf!
He was overweight, out of breath, out of tune and used language to make a vicar's wife blush but Paul Di'Anno went down a storm.
For many it was there first time of seeing the original Iron Maiden singer in action, playing a few of his own songs it was the early Maiden catalogue the fans wanted to hear and songs like 'Wrathchild' and 'Prowler' sounded a lot more true to their orignal detail with Di'Anno's punkier edge.
'Charlotte The Harlot' saw many fists pumping the air and it was great to hear songs like this which Maiden don't play anymore. We won't be waiting another ten years for his next UK appearance. He'll be back be warned.
Helloween asked 'Are You Metal?' which was met with a resounding yes. Helloween are starting to be taken a bit more seriously on these shores and new album '7 Sinners' is a push in the right direction.
Although today's set was more of a greatest hits this is exactly what we want at a festival. 'I Want Out' and 'Dr.Stein' ended a fine set, but they'll never be in the premier league of metal.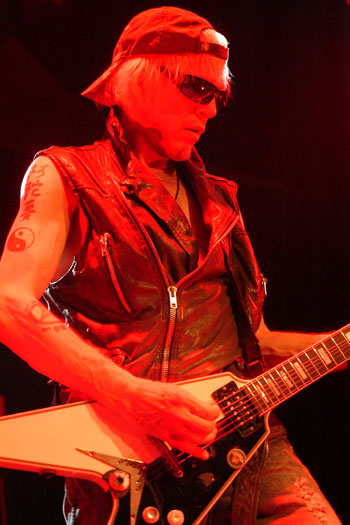 Michael Schenker won the guitarist of the weekend award and also must have been the most sober person here all weekend.
With a band including Gary Barden, Chris Glen and one time AC/DC drummer Chis Slade, MSG were armed and ready with a set of classic material. Barden's voice is nothing like the younger man he use to be, but does anyone really care?
It's Schenker we're here to see and he just mesmerized us with his stunning fret work. Oddly enough he ended his set with the two songs his former band UFO didn't do the day before namely 'Lights Out' and 'Rock Bottom' which featured an exquisite solo work out from Schenker. Air guitar heaven all the way.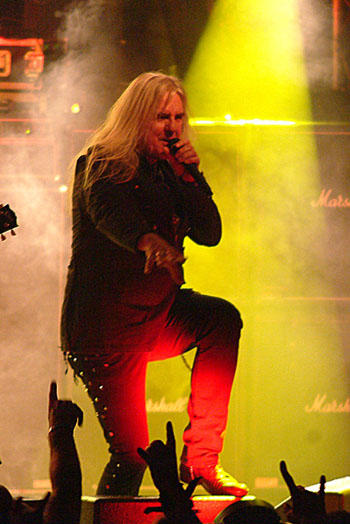 Saxon are the perfect festival band and there is not much needed to be said, Saxon play traditional metal at the very best. Long may they reign.
Blaze Bayley ended the night on the main stage and it was at this time things started to get a little hazy for me. As much as I think his solo stuff is pretty good, I would like to hear some of the Maiden material he did with the band because I do feel those albums are highly underrated. 'Futureal' which he did play was sublime.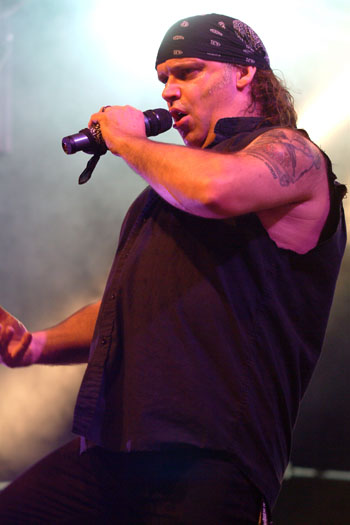 After the music it was time to keep the night going by finding a chalet and share some drinks with some poor soul who cared to listen.
By 7am it was time to retire yet again. Another highly successful Hard Rock Hell and I have it on good authority that the festival will be taking place here in Prestatyn again this time next year.
Once again, my favourite festival of the year. If Roy Wood bought his Wizzard here, he'd be singing ''I Wish it could be Hard Rock Hell everyday''
Review and interview by Mark Taylor
Photos by Noel Buckley
---