Just witnessed your best live gig?.. send us a review!
PRAYING MANTIS/FURY UK/CORE OF NATION
Purple Turtle, Camden, London 5 August 2009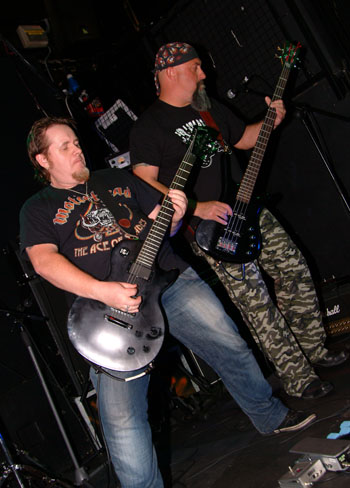 A hot and humid night of classic rock kicked off with Swedish five piece Core Of Nation. The sound mixes Sabbath and Metallica, at the stoner / sludgy end. The singer was very reminiscent of Rob Halford at the industrial end. A good start, but after 3 or 4 tracks they became a little samey. Bar that, there were a few clean Maidenesque bursts that grabbed the attention, but otherwise it was a little too hard word over the half hour or so.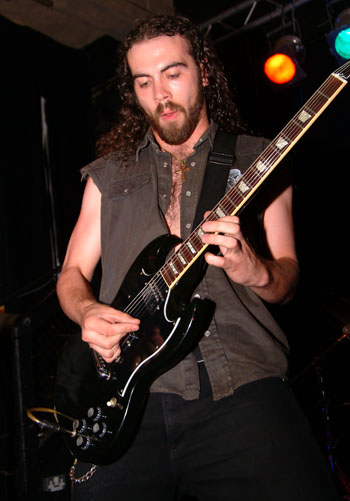 Second on were Fury UK, whose new album VR has been receiving good reviews. This Manchester three piece play a hard fast shred, nods at Megadeth, and more than a hint of Raven-esque Crash Bang Wallop too. The music cohesive, the singer/guitarist Chris Appleton humorous and talkative, the track "Human Condition" stood out too. Definitely rising stars, but the last track dragged on too much, the extended shred the only downer.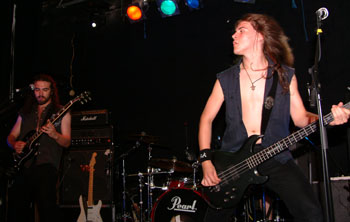 Headliners Praying Mantis, promoting their excellent new album Sanctuary, sounded excellent, the best mix I've heard them.
Opening track "Children Of The Earth" saw the band sound tight, with guitarist Tino Troy looking happy and bouncing around, his guitar work touching on shred.
Brother Chris plays a melodic and solid bass. The five piece NWoBHM legends are at the melodic end of metal, and despite the late stage time (a mix of poor planning for a midweek show and technical trouble) they looked and sounded good.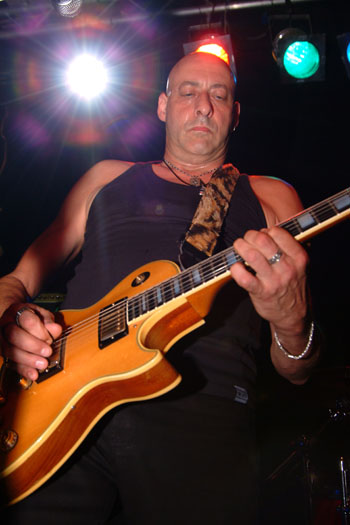 The classic "A Cry For The New World" went down well, as did the new "Restless Heart" (feedback aside). The bluesy ballad "Tears In The Rain" added a touch of Whitesnake, and "Rise Up" featured a few bars of "We Will Rock You". This band know how to entertain.

Excellent mix aside, further technical trouble with Tino's amp held up proceedings further. At this point, the last train home became an issue for many, and more than a couple had to leave before the final few songs.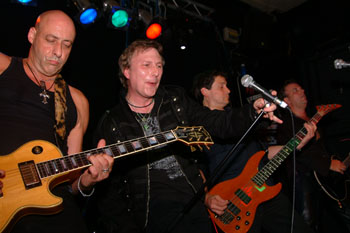 An evening of highs and lows but good British metal won in the end.
Review by Joe Geesin
Photos by Noel Buckley
---
Album review (Praying Mantis)
Album review (Fury UK)
---