Just witnessed your best live gig?.. send us a review!
EUROPE
The Relentless Garage, London 1 November 2009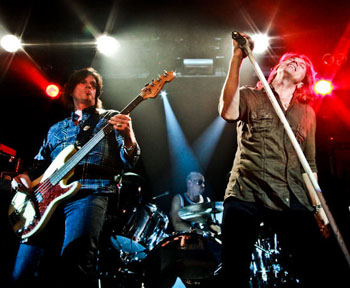 Photo by Christie Goodwin
A smaller venue than normal for Europe playing a one-off date as part of the 'Classic Rock' magazine awards week and pleased to report it was packed to the rafters. Most probably seen as more of a 'warm-up' gig for the band prior to starting their European tour this week and they head back to the UK in February. The band and 'Classic Rock' did miss one trick though - no t-shirts or CD's were for sale.

New Device were the support band and they were much younger than the average audience age that's for sure! Not a bad band - crunchy riff based modern rock with a Foo Fighters sound - but they did start to sound samey a few numbers into their set. Fair play to them though as they won a few new fans judging by CD sales and they certainly had a good stage presence.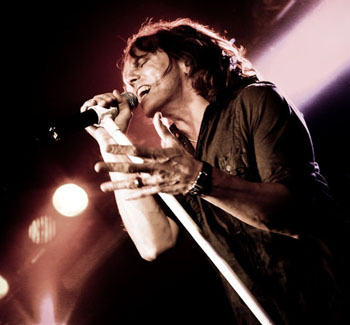 Photo by Christie Goodwin
Europe played for just under ninety minutes and started the set with two numbers of their recently released album, 'Last Look At Eden'. The title track in particular sounded great live.
Personal highlights included 'Superstitious', a barnstorming version of 'Scream Of Anger', 'Start From The Dark' a more recent song and one that sits well in the set list and 'Seventh Sign', been awhile since that one got an airing.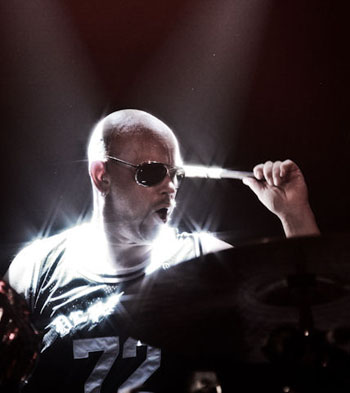 Photo by Christie Goodwin
The only real quiet part of the set was 'New Love In Town' off the new album. Bar a couple of sound issues early on the sound was good throughout and the band all seemed to be having a good time and Joey Tempest was often seen using his mic stand in a Coverdale fashion - easy ladies…

'Rock The Night' closed the set before an encore of UFO's 'Only You Can Rock Me' as the band paid tribute to one of their musical heroes. Great version in particular Mic Michaeli's driving Hammond riffs.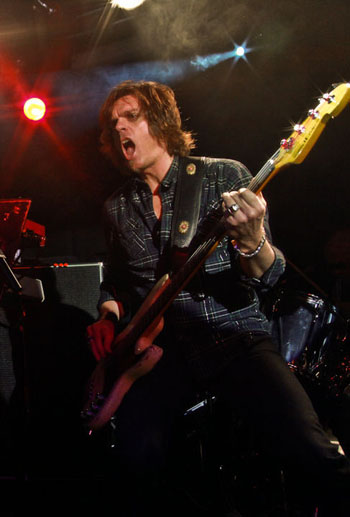 Photo by Christie Goodwin
That song, 'The Final Countdown' closed the set and literally had the place jumping up and down, including two blonde ladies in front of me who looked like they would be more at home at say a Spandau Ballet gig but certainly came alive for this song.
I am sure this is a shortened set of what fans will get on the upcoming tour as there was no 'Seven Doors Hotel' for example but it was the heaviest set I have seen by the band. Europe are one of those bands who rarely disappoint live and would be great to see them at next year's Download or Hyde Park Calling festivals.


Review by Jason Ritchie
Photos by Christie Goodwin
Set list:
1). Last Look At Eden
2). Gonna Get Ready
3). Superstitious
4). Love Is Not The Enemy
5). Sign Of The Times
6). Always The Pretender
7). No Stone Unturned
8). New Love In Town
9). Scream Of Anger
10). Optimus (John Norum Instrumental Interlude)
11). Seventh Sign
12). Good Times
13). Start From The Dark
14). Rock The Night
15). Only You Can Rock Me (UFO Cover Version)
16). The Final Countdown
---
Podcasts (Joey Tempest/ John Norum)
---