WISHBONE ASH

'Tracks'(Talking Elephant TECD045) (2002)
'Tracks 2' (TECD056) (2003)
'Lost Pearls' (TECD064) (2004)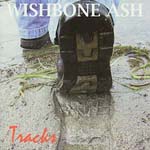 These releases are a veritable Ash-fest for the converted, a useful welcome aboard for the uncertain.
Over the years there has been a fair amount of recycling and in truth the band forever carry the weight of 'The King Will Come' and 'Blowin Free' - two signature tracks from the classic album 'Argus'. Indeed even in some of the more recent material, the legacy of those classic tracks is omnipresent.
What these three CDs reveal is various incarnations of the band from 1972 right up to the present. The mainstay has always been Andy Powell and many rate the 'Argus' lineup with Ted Turner on guitar as definitive. But whether you are a trainspotter or merely a lover of classic guitar-driven rock, you won't fail to be impressed by these collections.
Tracks (****) is a 2-CD of live recordings. Opening with the funky instrumental 'Tangible Evidence' (from 1988's 'Nouveau Calls') there are several tracks from the eighties and the album 'Just Testing' which marked the end of Ash Mark II. And, yes, 'The King Will Come' rears its triumphal head, this time a very good quality version from 1972 which will take you back to the days when all guitarists had hair.
If there is one major criticism it is the lack of recording information and the appalling sleeve notes (or lack of them). Really, it does the band no favours. One could argue that the fanatics will instantly recognise the recordings (and may even have been on them) but this lack of detail denys newcomers the chance to search out the albums on which they originally appeared. This is especially important because of the sheer breadth of band periods covered.
Tracks 2 (****) doesn't improve on this aspect, but the 2-CD set includes more recent tunes with 9 recordings from 2002, including two 'bonus' tracks recorded in the audience. Don't worry, the bootlegger obviously had some decent equipment.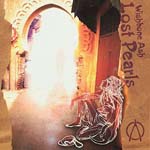 'Living Pearls' (***) originates from some tapes stashed away by Powell. It's the classic tapes-in-the-attic scenario, and all we know is that these originate in the late seventies during the sessions for the 'No Smoke Without Fire' and 'Just Testing' albums.
It was the latter project that marked a slight departure for the band, with the addition of vocalist Claire Hamill. There is a definite rock and roll feel that would sit alongside less durable seventies contemporaries such as Gypsy and Help Yourself.
Throughout all albums, the sound quality is excellent and the playing fluid. You also realise that, when necessary, the band can pen a catchy tune too, as on 'Living Proof' and 'Strange Affair'.
These CDs are an essential addition to the Ash-head's catalogue and a glorious catch-up for everyone else. A new studio album is due in 2005.
Review by David Randall

Tangible Evidence
© 2004 Talking Elephant. All rights reserved.
Related>>Album review