DONOVAN Reissues EMI 2005
Sunshine Superman **** Mellow Yellow ****
The Hurdy Gurdy Man *** Barabajagal ***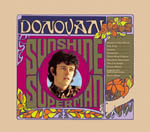 Donovan has been enjoying something of a renaissance in this, his 60th year.
A new album in 'Beat Café'; US and European dates; October publication of his autobiography; a major DVD biography nearing completion, and a 'timely' reissue of his 60s back catalogue.
Agreed there is nothing 'new' about most of Donovan's songs. They are as familiar to listeners of 'Classic Gold' radio as viewers of period UK TV family drama such as the perennial 'Heartbeat', which creaks to the strains of the troubadour's old hits.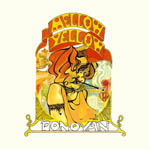 Yet, these four key 1960s' releases (sub-titled The Mickie Most Years) do bring us much novelty in unreleased and alternative takes in generous mid-priced packages that track the man at his creative peak. The 70s and 80s were to be less kind.
A few hits in as Britain's Bob Dylan (man, guitar, harmonica, Universal Soldier etc), Donovan undertook some hiring and firing which delivered him a dream team in producer Most and arranger John Cameron. Bolt their expertise to the new psychedelic infusing music and bingo! Donovan took off.
Then there were the players: great session men such as Harold McNair, Shawn Phillips, Tony Carr, Zeppelin's John Paul Jones and Jeff Beck amongst many others.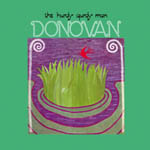 Into this talent pool, Donovan immersed probably his finest work, introducing greater complexity and diversity of repertoire, in turn innocent, knowing and eerie, public and personal, introspective and observational – all bridging a baroque mysticism very much in keeping with the new opiate dawn of the time.
Donovan was a mover and shaker of this time. Lorne Murdoch's entertaining and informative booklet notes make a great reading accompaniment to the music and words, recording Donovan's extraordinary energy as he scampers about the planet, recording albums, appearing on TV, and just 'being' for the many 'happenings' of the times.
Donovan's contribution to popular music is significant and his songs, much-loved by his generation, are garnering the plaudits of the new acid folkies of today. His closely-miked, very English enunciation, love of the childish nonsense lyric and baroque arrangement did not pass the notice of peer performers as diverse as Nick Drake and Kevin Ayers.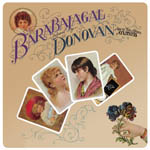 These albums will appeal to fans of the man, the singer-songwriter genre, and students of 60s pop culture – a pretty broad church.
For beginners, dip in to start with Sunshine Superman; by Barabajagal, the slippage is showing …
Review by Peter Muir
Related>> Album review