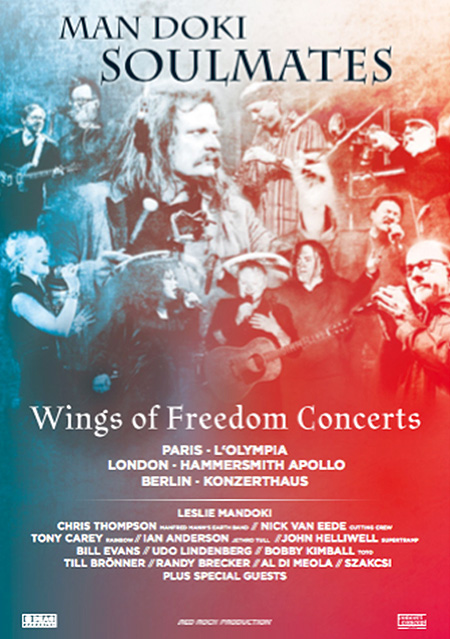 WIN A PAIR OF TICKETS
MAN DOKI SOULMATES GIG

LONDON - 3 MARCH 2017

feat. IAN ANDERSON, BOBBY KIMBALL

and more..!
We're giving away a pair of tickets to the one-off show featuring the Soulmates, including Leslie Mandoki, Chris Thompson (Manfred Mann's Earth Band), Nick Van Eede (Cutting Crew), Tony Carey (Rainbow), Ian Anderson (Jethro Tull), Randy Brecker, John Helliwell (Supertramp),Bill Evans, Udo Lindenberg, Bobby Kimball (Toto), Till Bönner, Szakcsi
We are offering a minimum of 10 pairs of tickets to 10 lucky winners. A minimum of five pairs of tickets will be allocated to each draw (see below)
With reference to our competition rules, winners will have to arrange and pay for their own transport to London.
To enter, just answer the following question and select the box below.
Listen out for Question 2 on Sunday 19 February on Get Ready to ROCK! Radio at 22:00 GMT and enter the answer below before submitting your entry.
NB Entrants who respond to the second (broadcast) question and who answer correctly will be entered for a priority prize draw. If you miss this question you can still enter the general prize draw before the closing date.
Closing date 19 February 2017, 23:59 GMT. Winners will be notified by Tuesday 21 February 2017.
Bobby Kimball sang on which Toto album?
a) The Seventh One
b) Falling In Between
c) Toto XIV
Now complete the form below: