Metal news...
More metal news
---
MASTODON THIRD ALBUM RELEASES SEPTEMBER 11 - SINGLE ON SEPTEMBER 4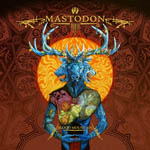 Hailed as the future of metal, Mastodon are poised to make a leap into the mainstream with the release of their third album and Warner Bros. Records debut 'Blood Mountain' on September 11th.
Produced by Matt Bayles (Isis, Pearl Jam) and mixed by Rich Costey (The Mars Volta, Muse), the twelve-track 'Blood Mountain' finds Mastodon expanding on the sounds of their groundbreaking 'Leviathan' set. Relentlessly heavy yet intricately crafted, 'Blood Mountain' sees Mastodon expanding their progressive and avant-garde tendencies to create an innovative approach to contemporary metal. Highlights of the set include 'Crystal Skull', 'Capillarian Crest', 'Bladecatcher', 'Colony Of Birchman' and 'This Mortal Soil'.
'Blood Mountain' features guest appearances by Queens Of The Stone Age's Josh Homme on 'Colony Of Birchmen' plus The Mars Volta's Cedric Bixler and Ikey Owens on 'Siberian Divide' and 'Pendelous Skin' respectively. 'Crystal Skull' also features vocalist courtesy of Neurosis vocalist Scott Kelly.
The single 'Capillarian Crest' is released on September 4th. Produced by Matt Bayles (Isis, Pearl Jam) and mixed by Rich Costey (The Mars Volta, Muse), 'Capillarian Crest' is a behemoth of a single that adds prog and avant-garde tendencies to a cascading solo to create one of metal's most unique moments of 2006.
Formed in Atlanta in 1999, Mastodon's debut EP 'Lifesblood' (2001) earned them a reputation as one of the most exciting new forces in metal. Since then, they've developed a cult fan base through constant touring. Not only did they tour with Slayer and Slipknot on their co-headline tour of Europe, but they've also played with Queens Of The Stone Age, Dillinger Escape Plan and Cephalic Carnage to name but a few. They recently released their debut DVD, 'The Workhouse Chronicles', that featured a documentary and live footage.
Audio streams
Windows Hi
Windows Lo
Real Hi
Real Lo
(Clicking on the above links will open video content in dedicated player, select Hi for broadband/cable connection)
---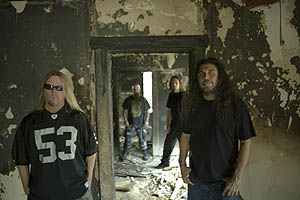 SLAYER NEW ALBUM IN AUGUST
Slayer release 'Christ Illusion', their ninth full-length album of original material, on August 21st on American Recordings/Warner Bros. Records. The full album will be available in digital format 2 weeks ahead of this (from August 7th). As I'm sure you know, Slayer have been a key metal band over the last 23 years since their debut. 'Reign In Blood' (1986) and 'Seasons In The Abyss' (1990) are widely regarded as being truly classic metal albums
Recorded in Los Angeles, 'Christ Illusion' features ten tracks produced by Josh Abraham (Velvet Revolver) with Rick Rubin acting as executive producer. The tracklisting is: 'Flesh Storm', 'Catalyst', 'Eyes of the Insane', 'Jihad', 'Skeleton Christ', 'Consfearancy', 'Black Serenade', 'Catatonic', 'Cult' and 'Supremist'.
Slayer will bring their Unholy Alliance Tour to the UK later this year with a bill completed by In Flames, Lamb of God, Children of Bodom and Thine Eyes Bleed. In addition, they will also play the main stage of the Leeds and Reading Festivals on August 25th and 27th respectively. Slayer's headline tour runs as below:
October
30th - Cardiff, International Arena
November
1 - Birmingham, NEC
2 - Glasgow, SECC
3 - Manchester, MEN Arena
19 - London, Brixton Carling Academy
20th - London, Brixton Carling Academy
Band website
Video streams (band in studio recording new album)
Quick Time Lo
Windows Lo
Quick Time Hi
Windows Hi
(Clicking on the above links will open video content in dedicated player, select Hi for broadband/cable connection)
---

KERRANG AWARD WINNERS, BRING ME THE HORIZON - WINTER TOUR 2006 AND LONDON HALLOWEEN SPECIAL

Fresh from being newly crowned Best British Newcomer Kerrang Award Winners (and Kerrang Award show wreckers), Bring me the Horizon end the year not only with their massively anticipated debut full length album, due for release in November (title and release date TBC), but also with a massive UK headline tour!
More on the album in the coming month, but until then, gorge yourselves at the altar of brutal noise and go catch them rip it up on the UK tour in Oct and Nov, full list of dates below. On the tour, the band will also make an extra special stop off at the capital for a massive Halloween special on the 31st October (obviously) at the Mean Fiddler, with the support bill consisting of Abigail Williams, Clone the Fragile, The Legacy and the mighty Seventh Cross. Main support for the rest of the tour comes from rising new US band, Abigail Williams
2006 really has seen the BMTH guys grow up in public, from being a new, riotous and exciting underground act, to being a Download slaying, Bleeding Through and Killswitch Engage touring, Kerrang Award winning, rock press covered full on massive metal band all of their own. They have also slayed the Kerrang day of Rock, Collision Course, a sold out summer UK tour, dates with Aiden and a Radio 1 Rock Show Session. Basically, they are now 'Britain's Most Explosive New Band' (Kerrang July 06). Miss them at your peril……
Full list of UK headline tour dates, all tickets £7 (apart from Mean Fiddler, which is £10):
OCTOBER DATES
Sun 22 Aberdeen - Kef - Mon 23 Glasgow - Barfly - Tues 24 Edinburgh - Studio 24 - Wed 25 Birmingham - Barfly - Thurs 26 Bridgwater - Palace - Sat 28 Reading ? - Sun 29 Liverpool - Barfly - Tues 31 London Mean Fiddler - Halloween Special!!! -
NOVEMBER DATES
Wed 1 Brighton - Concorde 2 - Thurs 2 Norwich - Waterfront - Fri 3 Nottingham - Junktion 7 - Sat 4 Woverhampton - Wulfrun Hall - Sun 5 Manchester - Music Box - Mon 6 Banbury - Confessions, - Tues 7 Colchester - The Twist - Wed 8 Bournemouth - Opera House - Thurs 9 Exeter - Cavern - Fri 10 Yeovil - Ski Lodge - Sat 11 Newport - TJ's - Sun 12 Bristol - The Croft - Mon 13 Luton - Uni - Tues 14 Sheffield - Corp - Fri 17 Hartlepool - The Clarendon - Sat 18 Newcastle - Uni - Fri 19th Middlesborough Liberties
---
LOSTPROPHETS: NEW SINGLE - A TOWN CALLED HYPOCRISY - 11 SEPT. 06 AND NEW TOUR DATES ANNOUNCED
'A Town Called Hypocrisy' is the new single from recent Kerrang Awards (Best Album and Best British Band) winners Lostprophets, taken from the band's No. 1 gold album 'Liberation Transmission'.
Released on 11th September 2006 for Visible Noise the track will be released on 7", CD and Maxi CD and will feature several previously unreleased songs. The band have also announced more UK dates for later this year, 'Liberation - Phase 2' takes in towns and cities the band didn't get to on their summer shows, and finishes on 9th December at Hammersmith Apollo in London.
The band have just completed a sold out UK tour which culminated in a exhilarating (almost) home town show at the Cardiff International Arena in front of over 7,000 people. Currently preparing for dates in Japan the band will also be playing several European festivals before heading out to the US where the album has enjoyed top 40 success. 'A Town Called Hypocrisy' is the follow up to the single 'Rooftops (A Liberation Broadcast)' which entered the charts at No. 8 in May.
LOSTPROPHETS TOUR
23 November PLYMOUTH, Pavilions 01752 229922 - 24 November READING, Rivermead 0118 9015000 - 25 November PORT TALBOT, Afan Lido Centre 0871 2200260 - 27 November LEICESTER, De Montford Hall 0116 2333111 - 28 November PORTSMOUTH, Guildhall 0239 2824355 - 29 November HULL, Ice Arena 0871 2200260 - 01 December MIDDLESBROUGH, Town Hall 01642 729729 - 02 December BLACKBURN, King Georges Hall 01254 582582 - 03 December EDINBURGH, Corn Exchange 0870 1690100 - 05 December BOURNEMOUTH, International Centre 0870 787 0404 - 06 December WOLVERHAMPTON, Civic Hall 0870 3207000 - 07 December LEEDS, University 0113 2444600 - 09 December LONDON, Hammersmith Apollo 0870 7712000
Audio streams
Windows Hi
Windows Lo
Real Hi
Real Lo
---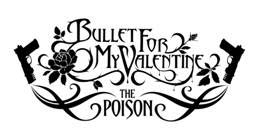 BULLET FOR MY VALENTINE NOVEMBER TOUR
Bullet For My Valentine are back for one last set of UK dates before they disappear into the studio to record the next record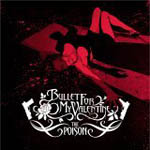 These will be the last dates on the road for 'The Poison', and follow on from the bands July Guns and Roses support slots, Reading and Leeds main stage shows, a US headline tour and main support tour with Iron Maiden as well as European festival shows, support slots with Metallica and Korn, Japan headline tour and of course the show-stopping Download main stage show this year in June.
The guys have also recently seen the single 'Tears don't fall' go top 40, the album re-issue gain even more praise (The Sun 5/5, Kerrang 5/5) upon its release and worldwide album sales fly past the half a million mark.
Support on this tour comes in the shape of Orange County US metal titans Bleeding Through, bringing us some dark musical sunshine in the shape of their brilliant 'Truth' album (out now on Trustkill) AND from San Diego quintet As I lay Dying whose 'Shadows are Everything' was one of THE metal records of 2005.
FULL LIST OF DATES - NOVEMBER 06 (TICKETS ON SALE FROM AUGUST 2ND)
Mon 13 - Leeds University - Tue 14 - Liverpool University - Thu 16 - Norwich UEA - Fri 17 - Cambridge Corn Exchange - Sun 19 - Glasgow Barrowlands - Mon 20 - Edinburgh Corn Exchange - Tue 21 - Newcastle Academy - Wed 22 - Manchester Apollo - Fri 24 - Cardiff Uni - Sat 25 - Brighton Dome - Mon 27 - Birmingham Academy - Tue 28 - Hammersmith Apollo
July 17 saw the release of 'Tears Don't Fall', single number 3 from Bullet for my Valentine's debut album 'The Poison'.
---
DIRTY RIG SEPTEMBER DATES
In the wake of rave reviews of their 'Rock Did It' album, released July 31st on Escapi Music, Dirty Rig, the incendiary rock band comprised of former Warrior Soul main man Kory Clarke on vocals, Chas Banellis on guitar, Buckshot on bass and Dave Ardolina on drums, have lined up a debut UK tour in September.
Dates are:-
13th Sept - Wolverhampton Little Civic (01902552121)
14th Sept - Coventry Jailhouse (02476721274)
15th Sept - Wigan The Tavern
16th Sept - Hull Adelphi with Waysted (01482348216)
18th Sept - Newcastle - Trillions (01912321619)
19th Sept - Manchester Music Box (01612733435)
20th Sept - Glasgow Vox (01413324928)
21st Sept - Carlisle Brickyard (01228512220)
22nd Sept - York Cert 18 (01904627679)
23rd Sept - London Bar Monsta (02072842131) www.barmonsta.com
---
BREED 77 NEW SINGLE, ALBUM & TOUR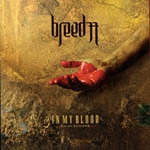 New single 'Blind' released September 4th, long awaited album 'In My Blood' (En mi sangre) released September 11th in conjunction with UK headline album tour!
Metal Hammer's 'Best British Act' nominees Breed 77 are set to unleash new single 'Blind' on September 4th. 'Blind' displays many elements of Breed 77's highly developed sound:-driving Latino rhythms, accomplished musicianship and high voltage modern rock.
The infectious single supported by a Dan Fernbach directed video is taken from the band's Ron St. Germain (Tool, Soundgarden, Creed) produced masterpiece 'In my blood (En mi sangre)'. The album is due for release one week later, Sept 11th, in conjunction with the 'In my blood' UK headline album tour.
The release of 'In my blood (En mi sangre)' follows 2004's breakthrough album 'Cultura', which spawned three top forty singles and sold in excess of 30,000 copies in the UK alone. This new record shows a progression on Breed 77's trademark Latino sound that has been carefully nurtured over the last few years.
The album will be released in September by Albert Productions UK, the hard-hitting rock label and world-wide publisher of AC/DC.
In support of the release of 'In my blood (En mi sangre) Breed 77 will be bringing their explosive sound to the following venues:
August
12th - Bull Dog Bash
September - 'IN MY BLOOD' TOUR (with special guests 'Last stop Chinatown')
10th - Stamford Corn Exchange - 11th - Bournemouth Opera House - 12th - Portsmouth Wedgewood Rooms - 14h - Edinburgh Studio 24 - 15th - Glasgow Cathouse - 16h - Sheffield Corporation - 17h - Stockton Georgian - 18th- Nottingham Rock City - 20th - Manchester Academy 3 - 21st - Birmingham Academy 2 - 23rd - Stoke Sugarmill - 24h - Wrexham Central Station - 25th - London Underworld (Album launch after show at Bar Monsta, Camden) - 26th - Oxford The Zodiac - 27th - Reading The Fez - 28th - Exeter The Cavern - 30th - Leeds Cockpit
October
1st - Agincourt Camberley - 2nd - Brighton Concorde
E-Card
---
POWER QUEST ANNOUNCE LINE-UP CHANGE

Anglo-Italian melodic power metal band Power Quest have announced that Alessio Garavello will now be taking on the role of rhythm guitarist alongside his vocal duties. Power Quest are confident that this new line-up will bring a new dimension to their live shows.
The band plan to record their new album in the spring of next year. Further updates on the album and live performances are expected to be released in September.