YES Symphonic Live Eagle (2012)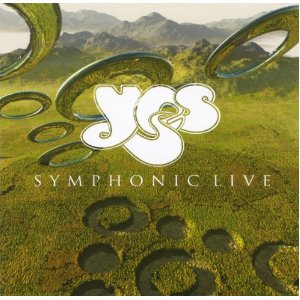 Symphonic Live has been available since 2002 as a DVD/Blu-Ray and as a 2-CD since 2009. It serves as a reminder of the band with Jon Anderson on vocals and at the top of their game as they toured on the back of their 'orchestral' album 'Magnification' in November 2001.
Some songs work better than others; Steve Howe never sounds comfortable playing 'Owner Of A Lonely Heart' and this version is limp wristed lacking the required heavy riff thunder and with the iconic guitar solo replaced by a synthesiser.
But all credit to keyboards man Tom Brislin who I understand was a last minute choice for the tour and never appeared with the band again. For the most part the orchestral parts are supportive rather than intrusive.
Anderson is on good form throughout and the band sounds at best on the classic seventies material, including the 20 minute 'Close To The Edge', 'And You And I' and the inevitable but always welcome 'Roundabout'.
****
Review by David Randall
David Randall presents 'Assume The Position' on Get Ready to ROCK! Radio every Sunday at 22:00 GMT
---
| | |
| --- | --- |
| | Print this page in printer-friendly format |
| | |
***** Out of this world | **** Pretty damn fine |
*** OK, approach with caution unless you are a fan |
** Instant bargain bin fodder | * Ugly. Just ugly
get ready to rock is a division of hotdigitsnewmedia group