TRIBAL TECH X Music Theories recordings MTR PROMO 380 (2012)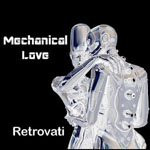 'X' by Tribal Tech is everything fusion fans would hope for from a stellar line-up. There's a mix of rock solid grooves, scintillating solos and intuitive interplay that expands the musical sketches to their full potential
The virtuoso band members give each other enough space and musical triggers to set off on an inspirational, adventurous musical journey that combines modern technology with Stanley Clarke influenced 70's fusion.
The refreshing thing about this album is that no one consciously over plays and the compositions such as they are, result from organic grooves and little dynamic nuances such as on the textural beauty of 'Palm Moon Plaza', on which Scott Henderson's piecing, rich toned notes are embellished by keyboard player Scott Kinsey. The bristling rhythm section of Gary Willis on bass and Kirk Covington's cymbal splashes and crisp attack pushes the song onwards to greater heights. The piece is resolved by a Henderson note repeat, a drifting piano line and a beautifully constructed rhythmic crescendo before the number drifts quietly into the ether. Nothing sounds forced as the band makes the most of some thrilling exchanges.
The music as a whole enjoys little momentary pauses, which add a little dynamic tension before one of the soloist's cuts through. Henderson hogs the limelight on the whammy bar led, relaxed groove of 'Anthem'. Having heard a few of his solo albums it's evident that Tribal Tech has given him a true context for his pulsating playing, especially combined with the jet heeled keyboard runs of Scott Kinsey who pushes the collective vision forward on the up tempo 'Working Blue'. This is head music for the fusion generation as the rhythms bubble up and perculate and the resulting tones are quietly assimilated.
One moment it's bassist Gary Willis who pushes to the front but as in a conversation he drops back again to let Kinsey finished the exchange. The poorly titled 'X' is perhaps the only disappointing feature of a crisp, coherent and ripping fusion album, on which each track feel like an integral part of another. There's an incremental, sequential flow that leads to a bigger picture. The funky, jazzy influences are constructed on shifting motifs, partially restated themes and frequently fractured melodies, which are twisted and turned inside out and quietly examined before being pushed to their extremity and finally coming to rest.
There's some lovely guitar/keyboard interplay for example, on 'Working Blue' as Gary Willis's bass glides over the track as if on the crest of a wave, before the ensemble heads into an unexpected bluesy groove, and a Chic Corea style break . It's a moment that encapsulates the open ended, spontaneous feel of Tribal Tech's music as they explore all possibilities. There's also another marvellous moment when some staccato guitar notes are again shadowed by Kinsey's electric piano squalls as drummer Kirk Covington's percussive work drives the song on.
You don't have to be a fusion fan to enjoy some of the playing here, but you do have to concentrate to catch some of the subtle shifts in tone and emphasis. On 'Ask Me A Question' the band explores an eastern sounding tone on a piece that develops real momentum. You can almost feel Scott Kinsey's electric piano shifting the air molecules, while the wonderfully titled and bass led 'Lets Get Swung' is routed in a walking bass line and keyboard/guitar squalls. Henderson positively leans into his solo as he explores some angular notes.
Aside from the magnificent playing and spontaneity there's nothing stylistically startling about the track, but there's real feel and a smouldering groove from a virtuosic band enjoying the moment, before a bluesy, riff driven perfunctory finish.
The closing 'Corn Butter' is the kind infectious funky, jazz rock groove that you could imagine Jeff Beck indulging in. It's the perfect finish to a great album that hopefully will unlock a few doors for those not yet hip to some complex but hugely rewarding fusion music.
*****
Review by Pete Feenstra
---
| | |
| --- | --- |
| | Print this page in printer-friendly format |