PETER GABRIEL Live Blood(2-CD) Eagle (2012)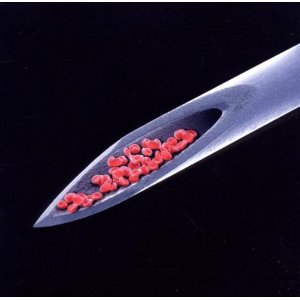 Following on from the live DVD/Blu-Ray and 3D Disc released last year we now have the concert on a double CD version.
Recorded last year at the Hammersmith Apollo Peter Gabriel was backed by the 46-piece New Blood Orchestra conducted by Ben Foster and the orchestral arrangements were composed by John Metcalfe.
Adding the orchestra adds a new dimension to many of his older songs such as 'Biko' and 'Red Rain' which sounds even more powerful than the original version.
Nice as well to hear 'Intruder', a really creepy song (and start) to the live show plus a very strong version of 'Solsbury Hill'.
Don't expect all the hits as there is no 'Sledgehammer' but instead you get some interesting covers including Paul Simon's 'Boy In The Bubble' (which featured in his covers project 'Scratch My Back').
Obviously with a singer and performer like Peter Gabriel the visual aspect of his shows is missing on the CD but it is still worth having as he has rarely put a foot wrong is his long and varied solo career.
Never an artist to stand still musically this orchestral version of his newer and classic songs works very well indeed.
****½
Review by Jason Ritchie
---
***** Out of this world | **** Pretty damn fine |
*** OK, approach with caution unless you are a fan |
** Instant bargain bin fodder | * Ugly. Just ugly
get ready to rock is a division of hotdigitsnewmedia group