LEE BAINS III & THE GLORY FIRES There Is A Bomb In Gilead Alive Natural Sound Alive 0130-2 (2012)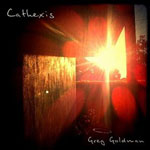 If as one reviewer suggested Lee Bains111 & The Glory Fires 'There Is A Bomb In Gilead' is the result of absorbing Americana musical influence through their skin, then listening to this record has much the same effect.
There's so much going on from the jangling guitars and deeply routed soul music to rootsy Americana and bristling rock & roll. And the reason the album works so well is that the interlocking musical strands and bigger picture is brought to life by Lee's impressionistic lyrics. He is after all a song writer and soul singer with plenty to say.
And it is apparently as a result of his absorbing linguistic messages at an early age that led to the title of this album - a misreading of a line from an old hymn - thus 'There is a balm in Gilead', which inadvertently became the title track.
This is a country tinged soulful album which in its more excitable moments comes closer to Vintage Soul's bluster than Muscle Shoals. But Lee Bains is a song writer who has broken the mould. His music is never predictable, and the lyrics always seek to communicate feelings and situations while the playing stretches from the intense to the languid, with each musical mood helping shape the song.
And in an album that opens with a crisp John Fogerty style groove and ends in a contemplative laid back mode, Bains searches out all the rootsy nuances in between. He also uses a Fogerty title on the hi octane 'Centreville' (a Euro spelling) with a catchy wooh wooh refrain and a press roll, before abruptly opting for the pedal steel country of 'Reba'. It is a track that suggests that no matter where his muse might take him he's always a country boy at heart.
It's also a feel he extends on the chiming guitars and psychedelic tinged country soul of 'Choctaw Summer'. There's a faint echo of The Grateful Dead which is further pursued on 'Righteous, Ragged Songs', on a meeting of an opening Allman Brothers guitar line and Dead style country rock with a booming chorus.
In some respects the album's strengths is also its weakness, with the alt. country bluster of 'The Red, Red Dirt of Home' for example, being full of good things from the nicely ragged country rock guitar to the pounding rhythm track and a raunchy vocal. It's the kind of impressive rocker that would not be out of place on Dan Baird or Jason & the Scorchers set list.
Lee adds a reflective tone to the emotive 'Roebuck Parkway' and a shimmering guitar line on the lovely lazy feel of 'Opelika', a typical soulful groove with a lovely descending chorus. As with much of the album each song gives you plenty to hang on to, from a soulful phrase to some sparkling guitar lines and insistent backing tracks. And if at times there's simply too much going on, it's all nicely tempered by the quieter pieces.
'There is a Bomb in Gilead' is deep from the heart soul music, but not necessarily as you'd expect it. Each repeated play brings a new nuance and the feeling of a bigger picture gradually unfolding. Not so much an explosive work as a smouldering fuse of an album.
*****
Review by Pete Feenstra
---
| | |
| --- | --- |
| | Print this page in printer-friendly format |