XANADU The Last Sunrise Prog Rock (2011)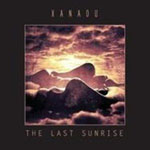 How do they do it? How the hell do they do it? Poland I'm talking about, and their ability to keep on delivering absolute top-notch progressive rock bands - it's like they have their own version of the Stock, Aitken and Waterman production line, only this time producing something you can listen to.
Following in the giant footsteps of Collage, Satellite, Believe and particularly Riverside come Xanadu with 'The Last Sunrise', a seven track chunk of progressive rock brilliance that British prog wannabes should take a good hard listen to and kick themselves up the arse.
Formed in 2008, those who know about Polish prog rock will be delighted to hear that Xanadu have produced an album to match anything that the aforementioned bands have done, and then some.
Sounding very much like Riverside on their early albums, 'Second Life Syndrome' in particular, the album kicks off at full throttle with 'Piece Of Mind', a prog-metal tour-de-force. It was toward the end of this track that the worried frown developed when the dreaded death growls appeared - and I thought 'shit, here we go again, great music ruined by irritating Darth-Vader-with-bronchitis grunting' (q.v. Opeth). I needn't have worried - we say goodbye to it from here on and the album develops into something a bit special.
'Melancholic progressive rock' is the way the band describe themselves, and there's certainly plenty of it here, but I think it's a bit of a red herring as the album unfolds with passages of truly uplifting music. This is particularly evident on the wholly instrumental title track which is superbly anthemic with a guitar figure to die for. Another gem is the ten minute plus 'Violent Dream Part 1' - everything a prog fan wants encapsulated in one track, soaring guitar, swirling keys, loud passages, quiet passages, oh you name it, it's here.
Taken as a complete piece of work, and bearing in mind this is only the band's second foray into a studio, for contemporary progressive rock this is just about as good as it gets. Even the doyens of Polish prog, Riverside, will surely hold their collective hands up and realise they'll have to up the ante to retain their place at the head of the table.
Astonishing.
*****
Review by Alan Jones
Alan sequences "The Eclectic Mix" on the third Sunday of every month on Get Ready to ROCK! Radio, and usually manages to include some prog.
---
| | |
| --- | --- |
| | Print this page in printer-friendly format |
| | |