TOXIC FEDERATION Distance www.toxicfederation.com (2011)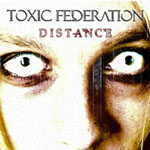 Although they have an average age of just 20, East Midlands rockers Toxic Federation have a surprise level of experience, with this their third full-length album already. However this is the one where their youthful promise really begins to be fulfilled, with the songwriting in particular taking a quantum leap forward.
Difficult to pigeonhole, they combine traditional metal influences with a more contemporary sound, and some quite adventurous arrangements. Perhaps my favourite song, Self Inflicted Fate, moves from acoustic passages to a heavier sound, then a strong chorus all within the same song.
My Resolution is enlivened by a great guitar solo in the middle and both that and the last and probably heaviest song on offer, World's End Road, have a classic Queensryche feel to them, while White Lies reminded me of Faith No More's 'Real Thing 'period.
The production is also sharper than you have a right to expect from a home-produced effort, bringing out the impressive sharpness and clarity in Mitchel Emms vocals and the twin guitars of Jake Graham and George Coleman.
Their stage act is already compelling but with by far their strongest suite of songs yet, Toxic Federation have truly arrived, and I have a feeling there is more to come from these talented youngsters.
****
Review by Andy Nathan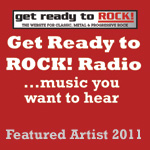 ---
| | |
| --- | --- |
| | Print this page in printer-friendly format |
| | |